Why this chemistry professor runs one of Kota's popular bookstore at a loss
Jaya Book World, situated on the first floor of a mall (City Mall) in Kota, is flanked by an ice-cream stall on one side, and a branded apparel store on the other. At any time of the day, the book-shop has more visitors than both the stores, which is about 300 walk-ins on weekdays, and 1,000 on weekends. Since 2011, the store is catering to the people of Kota, most of them are students who migrate to prepare for entrance exams, and some are the locals. The man behind this store, Dhirendra Shrivastava, is a full-time Chemistry professor at Bansal Classes Private Limited. Born and brought up in Orai, Uttar Pradesh, his love for books started at an early age. An engineer himself, he reminiscences being surrounded by books, all the time.
An avid reader of self-help books, Shrivastava also had a desire to start something of his own, something which he could be proud of. Books like 'The Monk who sold his Ferrari', 'Rich Dad, Poor Dad', 'Country Economics', etc, helped him fulfil his dream. He learned the 'Do's and Don'ts' of business from these books, and started his entrepreneurial journey. Before successfully establishing Jaya Book World, Shrivastava attempted to build a community portal called 'Enjeenius', for engineering aspirants, which unfortunately didn't work out.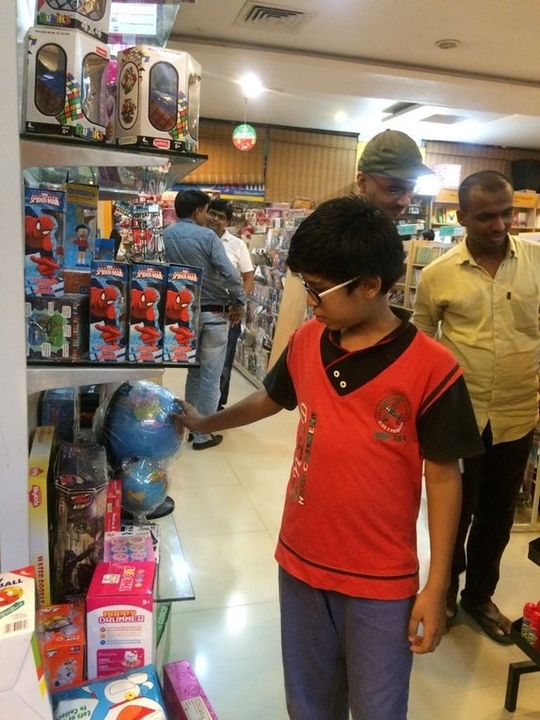 The bookstore is a quiet place to read, with comfortable chairs at the end of shelves which are full of books ranging from classics and autobiographies, to academic books as well. The collection has grown over the years, with stationery items like bags, craft items, etc being the latest addition. With the constant buzz of students, one would imagine that Kota's one of the most popular bookstore is also a successful one. But Shrivastava reveals otherwise, "Jaya Book World has been around for five years, and the store is yet to make a profit." However, this does not bother Shrivastava. He doesn't mind when students drop in for a quick read but do not purchase anything. He said, "Even if a quarter of Kota's student population visit his store, he is content with it." At any point of time, there are about 1,50,000 students enrolled in Kota's coaching institutes.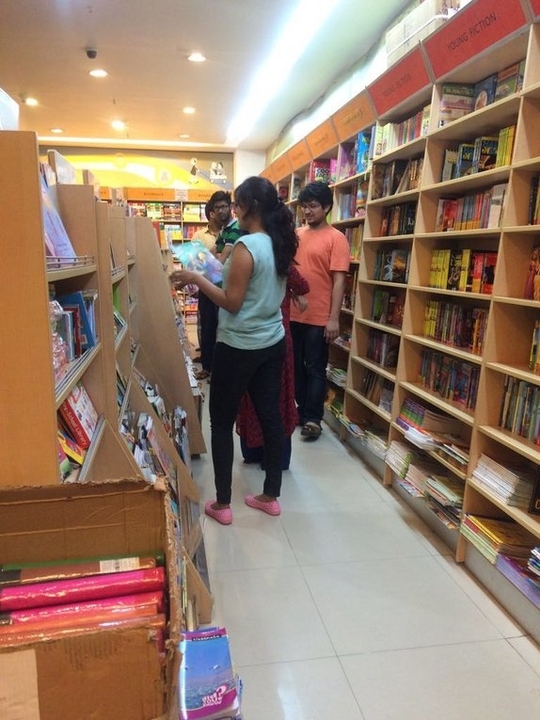 When this correspondent visited the store, it was another typical day. Most people were browsing through books, while a couple of them were just checking the store. When some students were asked about their interest in reading, they said that they were checking Mathematics and Chemistry books. One of the students, Prakhar Gupta, answered, "If I buy all of my syllabus books, it will be heavy on my pocket, so I just visit the store, go through the books, and decide which one will be most helpful." Students who regularly visit the store, follow a routine, just like the coaching institutes. They come in during breaks and after lectures.
Another student, Rajat Goyal, said, "I visit the store quite often after lectures. Currently, I am reading a book by Amish Tripathi, but I don't carry it with me. I come here, read three-four chapters and then carry on with my routine." Goyal continued, "It is like a break from the JEE study routine, which relaxes my mind."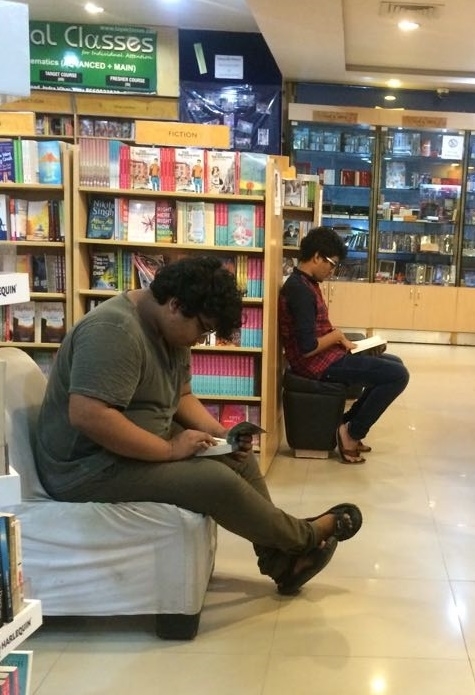 Shrivastava hopes the joy of reading will spread within the student community of Kota. He concludes, "Students stay in such a competitive and hectic environment here that they need regular breaks from their schedule. Some light reading will relax them, otherwise they will exhaust themselves before even taking the entrances."