​Some tricks can help sail through ​JEE Main 2016
Scoring well in the Joint Entrance Exam (JEE) 2016 is no mean feat. However fear not, because though it touted as one of the toughest entrance exams, it still can be tackled with a few tricks up your sleeve. And no, we do not mean ways to cheat but simple tips to keep anxiety at bay.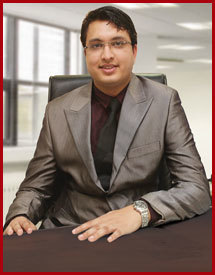 PaGaLGuY spoke to Nitin Vijay, Managing Director of Motion Eduventures, for his take on keeping stress  on. Read on.
" Keep all formulas written down somewhere handy. This will be a quick way to glance through the topics before the actual exam. Don't make a mess of your syllabus. Keep things in order. It will reduce your hassles to a great extent.
Attempt whatever you are confident with at first. Some students prefer to attempt the paper by starting with Chemistry, and then solve Math and Physics. This decision is, however, yours to take. Attempt that subject which is your strength. If you are confident with all your concepts, don't dwell too much on the order. Take a call after you go through the entire paper once in the beginning.
Mock tests are crucial. It will give you an idea of what to expect in the actual exam. This will greatly reduce your anxiety itself. It will also help you in knowing your short comings.
You need to make a conscious effort of keeping track of your speed and accuracy while solving the mock papers. This analysis will help you upgrade yourself.
Keep Calm. Everyone around will be anxious, especially parents, but what purpose does that solve? Positivity plays a great role in keeping yourself prepared for the worst case scenario. It is not the end of the
All work and no play will definitely make the process of studying boring. Take time to hang out with peers, but do not discuss studies, whatsoever. Ensure to spend the time indulging in games and other hobbies.
Last few days are to clear the slightest doubts you may have. Irrespective of how big or small, approach the professors to clear it out. Never enter the exam hall with a doubtful mind. Also, try to avoid learning anything new just before the exams.
On the day of the exam, don't not try asking your friends about how much they have prepared. Focus all energy on yourself and the paper you shall attempt. Unnecessary small talk will not boost your confidence in any manner.
The first thing all of you would do, once you have finished your paper, would be to discuss the questions. You shall know the answers when the answer key will be released. Wait patiently until then."
PaGaLGuY wishes all aspirants good luck for JEE Mains 2016.
Students can ask their doubts regarding the JEE exam 2016 in the Comments section below. We will get the experts to answer.