NEET 2016: 637 BDS and 74 MBBS vacant seats in Maharashtra private colleges to be filled by individual colleges
The Department of Medical Education and Research (DMER), Maharashtra has declared the list of seats which have remained vacant after the two rounds of counselling, which were conducted till September 26, 2016. According to the data released on the website, there are 74 MBBS and 637 BDS seats left in the 14 medical and 25 dental colleges managed by private bodies. Private colleges across Maharashtra have a total of 1720 MBBS and 2300 Dental seats. These seats were scheduled to be filled according to NEET (National Eligibility cum Entrance Test) scores of medical aspirants by the DMER through counselling rounds.
The vacant seats in each of the private medical and dental colleges have been notified by DMER, as admission to these colleges will now take place at the college level. However, the colleges need to prepare and disclose the list of candidates for admission on the basis of their NEET rank by September 28, which will do justice to meritorious students.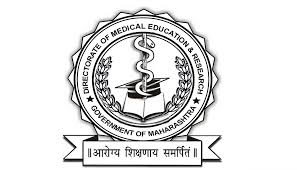 Prakash Institute of Medical Sciences & Research, Islampur, Sangli has the highest number of vacant MBBS seats (35) in the state. The intake of the college is 150 students per year for the MBBS course. Of the 100 seats offered by the SMBT Trust Dental College, Ghoti Igatpuri, 85 have remained vacant, which will be filled up by the college authorities now.
The website of SMBT Dental College & Hospital, Nashik has mentioned that the merit list prepared by the college will come up by 8 pm today, on September 28, 2016.
Medical aspirants will have to now keep an eye on the individual private colleges in the state for the merit lists and report to the colleges with the requisite fees and documents needed for admission before September 30, 2016.