Officers Training Academy (OTA) – Chennai
​
​
Introduction
A pressing need was felt to establish a national institution providing training to entrants of the Indian Army. 
Consequently, The Officers Training Academy, Chennai (OTA) was established to train Men and Women for the Indian Army on a Short Service Commission basis. 
​
Brief history of OTA
Before OTA was established, Indian Military Academy (IMA), Dehradun was the only facility of Indian Army to train officers. OTA Chennai was established in 1963 to cater to a short fall of officers felt during the Indo-China war of 1962. Thus, in addition to recruiting more officers, OTA was established with an aim to ease IMA which was strained to its capacity.
In 1963, Emergency Commission (EC) cadets were the first batch to graduate from OTA, then known as Officers Training School or OTS.
OTS, Chennai was granted permanent commission in 1985 and renamed as Officers Training Academy (OTA), Chennai.
​
​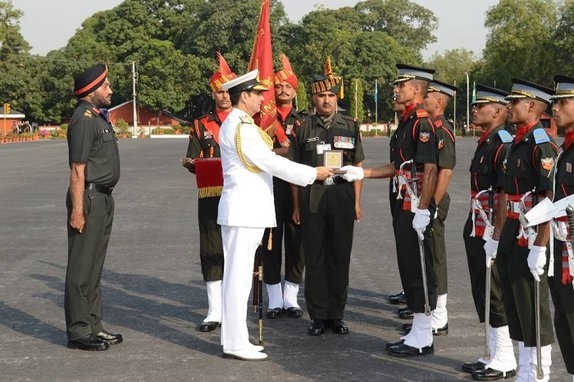 ​
OTA's role in grooming leaders
​
OTA serves as an institution where basic military training is imparted to cadets who have been selected as Commissioned Officers for Short Service Commission (SSC) in Indian Army. This is the pre-commissioning training that every cadet goes through before s/he joins as an officer in the Indian Army. Cadets are put through a gruelling 49-week training program to bring out the best in them.
The tenure of SSC officers is 10 years. After completing this, they can opt for Permanent Commission (PC). If not given PC, an officer is given an extension of four years. In these four years, officers can opt out anytime.
OTA trains officers for various arms and services of the Indian Army except the Army Medical Corp (AMC).
Since 1992, Indian Army started inducting women as Officers in SSC. Most women officers are OTA trained. OTA continues to play an important role in nurturing men and women to lead their soldiers from the front.