NEET 2017: #NEET tweets fuelling protests over upper age limit in state quota seats
Medical aspirants across the country are protesting against the upper age limit set by the Central Board of Secondary Education (CBSE) for 85% state quota seats. Aspirants have taken to microblogging website, Twitter, to spread the news about ongoing protests across the country. The tweets, targeting the government for its sudden implementation of upper age limit for state quota seats, are getting re-tweeted by other aspirants.
Abhishek Tiwari, an aspirant from Gorakhpur, Uttar Pradesh, shared the images from the protest held in the state against upper age limit. He sought help from lawyers like Kapil Sibal, Ram Jethmalani and Prashant Bhusan to help them legally against CBSE. 
RTI activist and VYAPAM scam whistle blower Dr Ananda Rai tweeted about the widespread protests ongoing across the country and shared an image of the protest in Kolkata.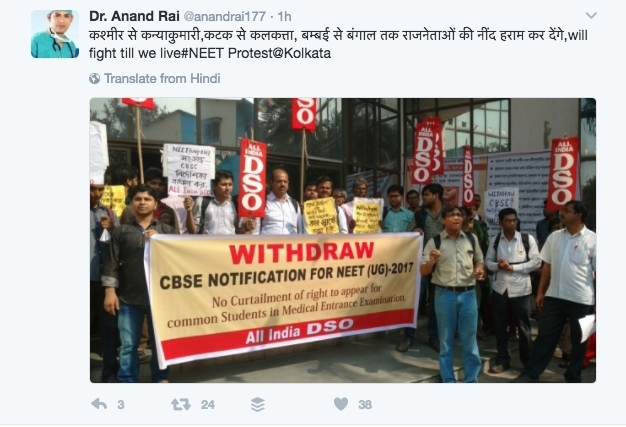 Another Twitter user Mohammad Rasool Ahmad shared images from the protest tagging the Uttar Pradesh Chief Minister Akhilesh Yadav, demanding removal of upper age limit criteria from 85% state quota seats.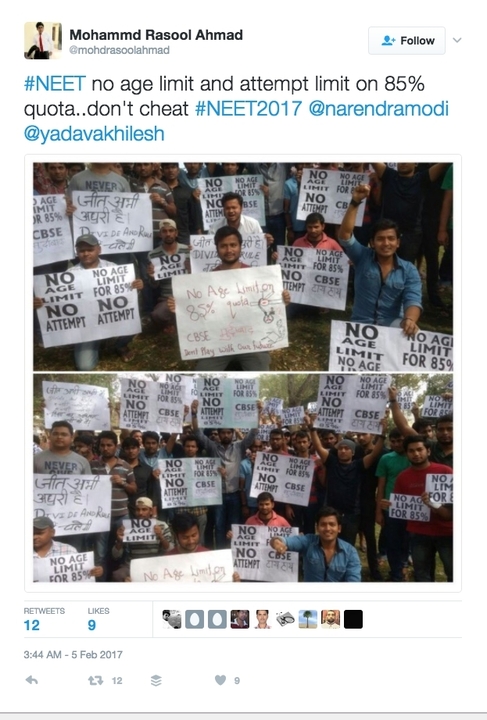 Along with images and reports from the protests held in different parts of the country, Twitter users are also requesting the state and central government to consider about the imposed upper age limit. 
​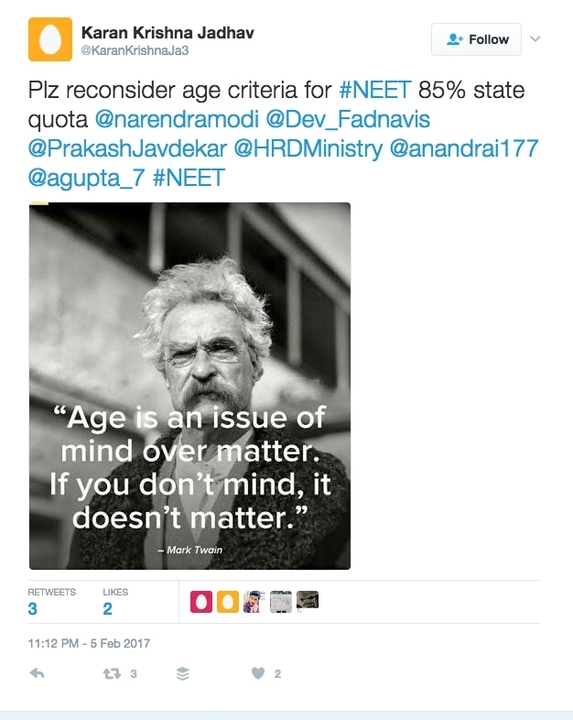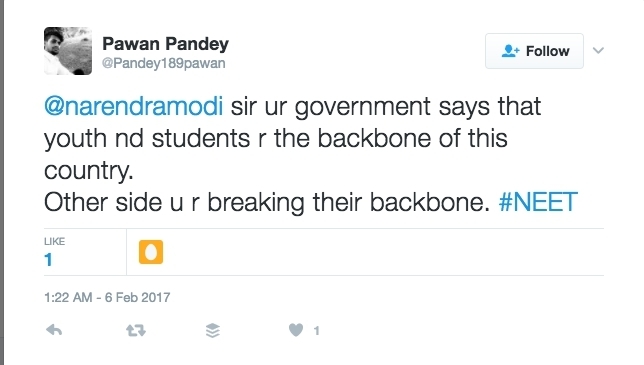 Mayank Singh, a NEET aspirant from UP, tweeted about the forceful upper age limit regulation being added to state quota, as such an age limit was never present for state conducted medical entrance examinations.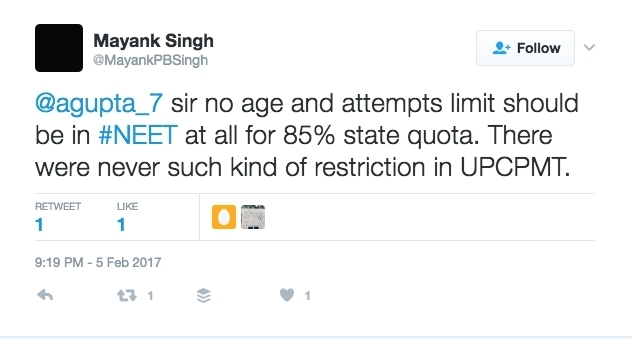 Talking about fair play, another user Sagar S V tweeted saying it is not right to deny students a chance to take the exam only based on their age. Another aspirant Mukul Singh also tweeted about his displeasure about upper age limit.