NEET 2016: DMER releases provisional list to fill 820 vacant medical and dental seats of Maharashtra deemed universities
The Directorate of Medical Education and Research (DMER), Maharashtra has published the list of medical and dental seats vacant at deemed universities, which will get filled through common counselling. The Supreme Court had ordered on September 28, 2016 that the deemed universities need to fill up the rest of their medical and dental seats through centralized counselling before October 7, 2016.
There are 1850 medical and 800 dental seats in the state offered by the 18 deemed university institutes, of which, 434 medical and 386 dental seats are still vacant (on October 3).The admissions carried out by the deemed universities till September 16 was termed valid by the court and it had said that it won't interfere with the already admitted candidates.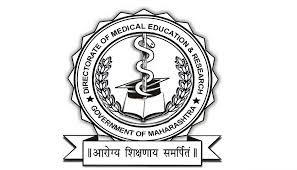 DMER has published a provisional list of 16,383 candidates, who have applied to DMER and respective deemed universities for the vacant seats. An applicant with NEET Rank of 2,92,769 is at the bottom of the provisional list declared by DMER. The combined list from all of the deemed universities will mean that meritorious and higher-ranked medical aspirants in NEET will get a chance to fill the vacant seats.
Krishna Institute of Medical Sciences, Karad has the most number of vacant medical seats (78), followed by D.Y. Patil Medical College, Pune (71) in the state. The intake of these colleges in an academic year is 200 and 250 respectively.
The number of seats vacant in deemed dental colleges is much higher than that of the medical colleges in the state. Of the 100 BDS seats, 84 are lying vacant at Sharad Pawar Dental College & Hospital, Wardha, while 78 seats are vacant at the Rural Dental College, Ahmednagar.
Mahatma Gandhi Missions Medical College, earlier declared through its website that they have already prepared their merit list on September 12 and will conduct admission according to that. It has only two medical seats to offer through the centralised counselling.