Mood indigo – 2015; A view at half time of the festival
Mood Indigo 2015, Asia's largest college cultural festival has already kicked off with a massive response from visitors and artists from all across the globe. The festival in its four day span of 18-21st December is all set to leave every visitor mesmerised and captivated with its extravagant celebrations like every year. The first day saw various eminent personalities and artists enthralling the audience at IIT Bombay and the second day was no different.The festival saw a good response as many students from across the country visited it. There were new additions to the festival this year, whereas some were carried forward in all glory from last year. The Hawaiian theme this year was complemented by a West African Dance workshop on a live percussion music set which was just truly amazing with their spectacular moves.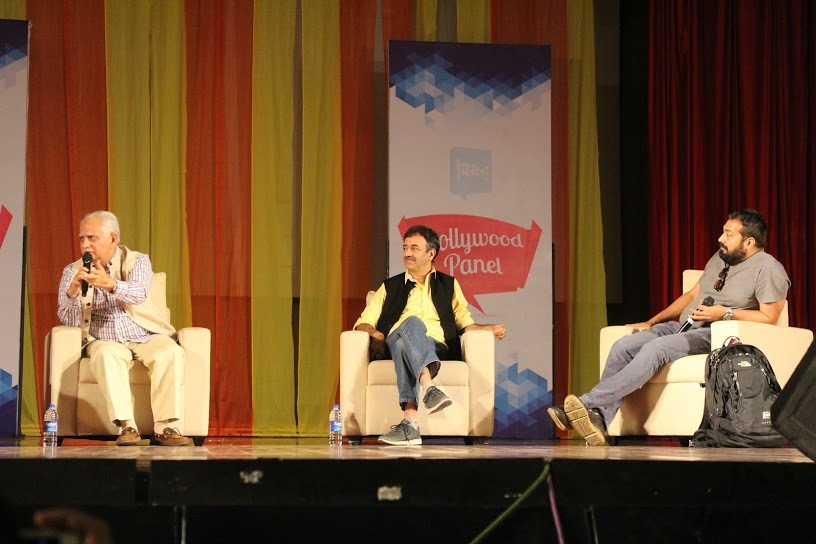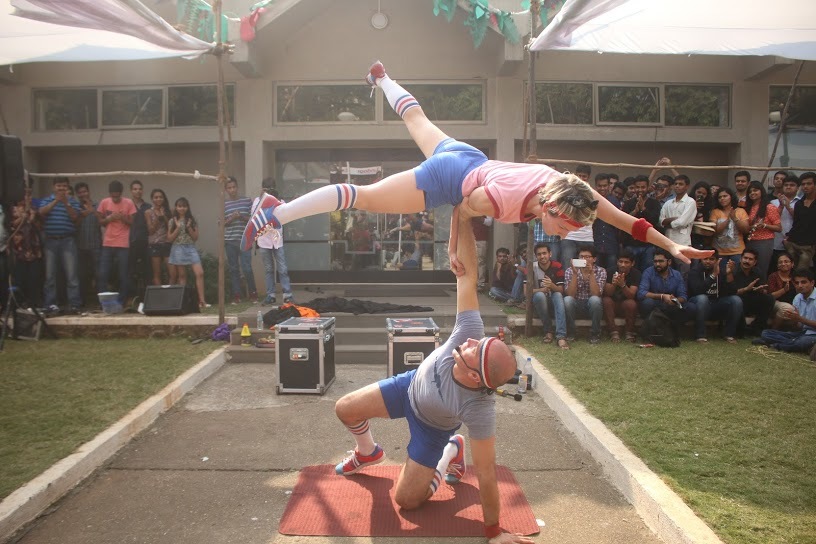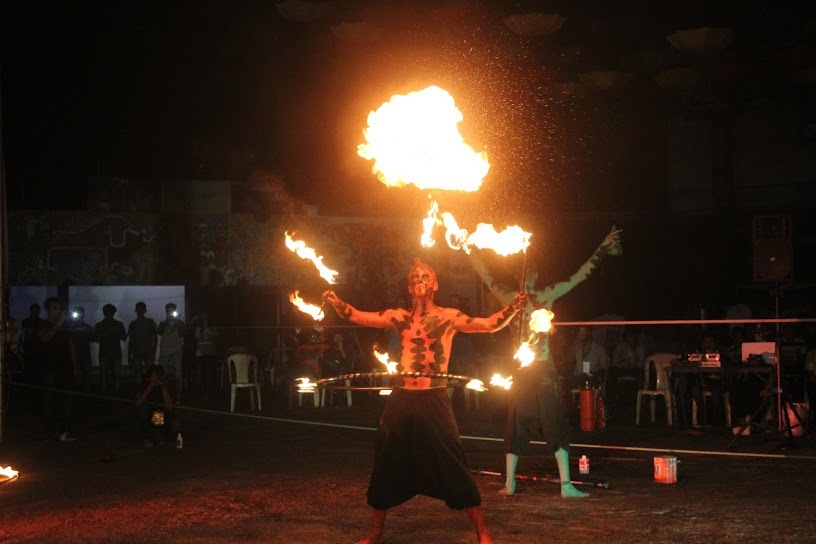 Some of the striking events of the event were Vogue-the war of the fashionistas, Food Fest- which lured many foodies from the crowd, Hysteria- semi-professional DJ hunt, liefest-which had interactive sessions from noted panelists. 
One such panelist was, Justice Markandey Katju who lived up to his reputation of being a bag full of surprises. Katju's opined about Article 377, saying 'It should be deleted either by the parliament or by the judiciary'. He was quite vitriolic in his comments regarding the widespread corruption and the decline in morals across the Indian society, saying that 'a revolution on the footsteps of the French revolution is inevitable in India'.
One of the most important events which happened to be the centre of attraction was the Bollywood Panel Discussion which was marked by the presence of some of Bollywood's most successful directors, Ramesh Sippy, Anurag Kashyap and Rajkumar Hirani. The After Night show displayed Kedar Shinde's super-hit play "Raju Raja Ram aur Main" starring Sharman Joshi, while the TheatreFest will had its opening act by the British Council's Filter Theatre.
Food Fest saw one of the best proponents of Indian food, Chef Gautam Mehrishi where he prepared some delicious Indian delicacies. The event was also filled with performances by some renowned celebrities like Anita Nair, Terrence Lewis, Lucky Ali, etc. 
The Informal sports activities started off with a bang such as the inflated 6-foot football, water zorbing and power sorbing and segway racing. Some other informal activities included, couple workshops and couple ice breakers which enhanced social interaction and promoted building new friendships during the festival, a characteristic of Mood Indigo over the years.
For the first time drones were deployed for photographic coverage of various events. 
All in all, the excitement exhibited by the various participants, organisers and visitors makes us breathless with excitement for more. We can hardly wait to unveil the next 2 days of this star-studded festival.