Modi's move causes mixed reactions among medical students
Amidst the panic of demonetised Rs 500 & Rs 1000 notes, government hospitals are one place where one can still use these notes (until midnight of November 11). PaGaLGuY spoke to some medical students from various medical colleges across the country to find out how they were managing.
 Arjav Nanavati, a third year MBBS student from Topiwala National Medical College & Nair Hospital, Mumbai said that the patient inflow is normal in the hospital and they are not facing much of a trouble due to the announcement. "Most of my friends in the college are using online transactions to suffice their need. With the ease of access to online cash transaction, I don't think this is going to affect us much," stated Arjav.
A junior resident of Shri Aurobindo Seba Kendra, Kolkata, who is also preparing for NEET (National Eligibility cum Entrance Test) PG 2017, informed that some of the patient discharges were postponed due the demonetisation. "Although, the usual card payment or cashless payment took place for discharges, some of them got postponed," informed the junior resident.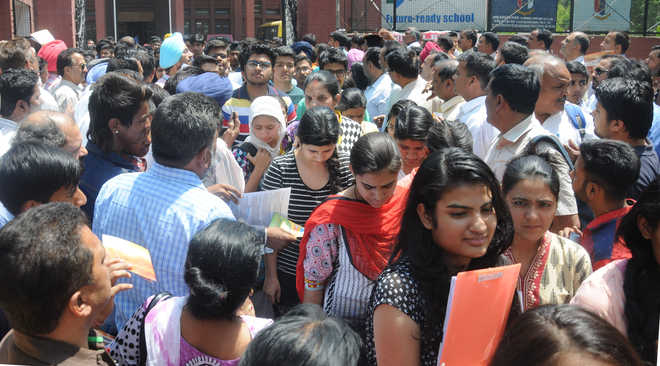 Shubham Jain, a second year MBBS student from a reputed medical college in Mumbai pointed out the difficulties he faced on his way to college. "It was stated that the petrol pumps would accept the notes, but when I went there they were refusing to take it. Although, the decision might have strong effect in the days to come, the government should have taken measures to avoid such problems for us," pointed out Shubham.
Vivek Pandey, a first year student of College of Veterinary Science and Animal Husbandry, Rewa, MP and a NEET 2017 aspirant, spoke about the long lines that he had encountered in front of ATMs, last night. "I had to borrow money from my friend for running my daily activities in the college as all the cash that I had (Rs. 3000) was in form of Rs. 500 rupee notes. There is no way to deposit or take out any money today as the banks and ATMs are closed. A lot of my batchmates are trying to arrange money in denomination of 50 and 100 from places, so that they can sustain for the next two days," said worried Vivek.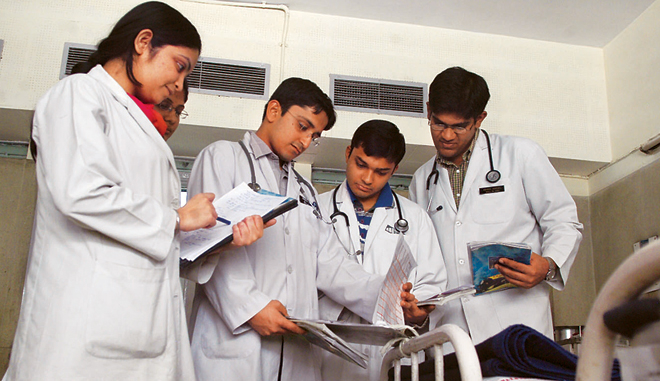 On the contrary, Amit Dubey from PGIMER (Post Graduate Institute of Medical Education and Research), Chandigarh spoke in favour of the decision taken by the government. "As students, we might face some problems due to lack of cash available at the moment, but it is just a matter of two days. Even, our canteen is providing food for students with just mentioning their name and number in a register, who can pay them later," said Amit. 
A student from Vydehi Institute of Medical Sciences and Research Centre, Bangalore, Kobe Khoushik felt that this measure taken by the government will have a positive impact on medical admission in the country. "It will now become difficult to pay donation money charged by many private colleges for medical seats in the country," pointed out Khoushik.