Vidit Garg from Haryana has done the impossible – got a straight door entry into the Indian Institute of Management Ahmedabad with a 89.67 percentile! Impossible because for a General Category student to bag IIM-A and with a score of 89.67 has never been heard about before, at least that is what we, at PaGaLGuY think. We did get in touch with IIM Ahmedabad for its side of this development and we have been assured of an address by the B-school later in the day.
However, this news has been confirmed by Edmyt, the coaching institute Vidit attended for interview prep.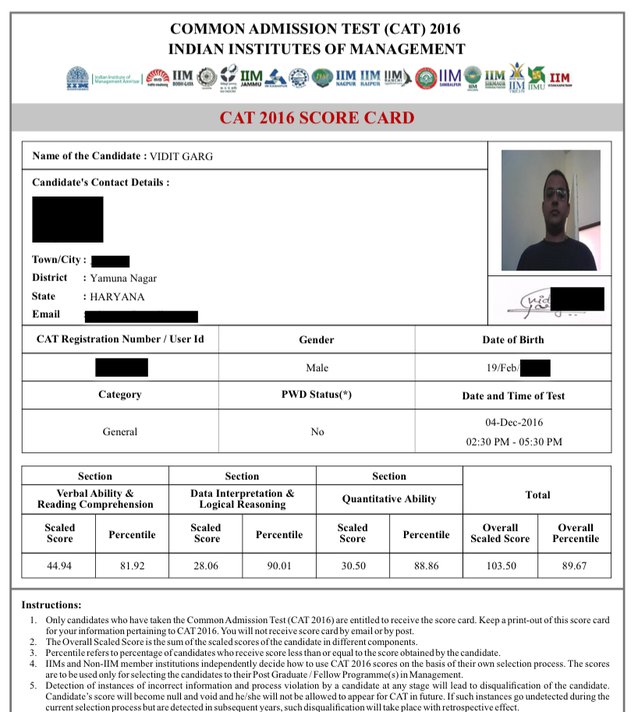 PaGaLGuY.com also has a set of documents which nail this fact that a 89.67 percentiler did get an admission in IIM-A.
The final results for admission into PGP, 2017-19 at IIM Ahmedabad were declared on April 10.
According to Vijay Jha from Edmyt, one of the faculty who groomed Vidit, the institute knew that a "thorough and incisive approach would see Vidit through the second stage of AWT and Personal Interview (PI)." Edmyt is simply delighted with Vidit's entry into IIM-A.
PaGaLGuY will add to this story once the IIM Ahmedabad version comes through later in the evening. Till then, wait for the next story on Vidit Garg and his description of this "gift from God."
​
*Update: It is a couple of hours since we first posted the above story. We have not yet got a confirmation from IIM-A. We have the documents so we know the story is right. But an opinion on the admission from IIM-A would have balanced this story.
This admission however, makes one point clear – that MBA institutes are looking out for much more than just CAT scores. And that is a very good sign. And if IIM-A can lead the way, others will follow. May be IIM-A has accomplished similar feats before and the news never reached anyone. For instance last year, apparently, at IIM Ahmedabad, the weightage on Common Admission Test (CAT) score for the final selection was down to 28 percent from 35 percent in the previous year. This shows that genuine diversity may not be just a myth but a slow growing reality.
​