CAT 2016: This is what the Twitterati had to say about the entrance to IIMs
The Common Admission Test (CAT) was conducted today December 4, 2016. While students expressed mixed reactions to the exam, many expressed their disappointment on Twitter.
A CAT aspirant and an engineer seem to have become synonymous for this twitter user.
Value of IITs/IIMs graduates in marriage market explained through a tweet.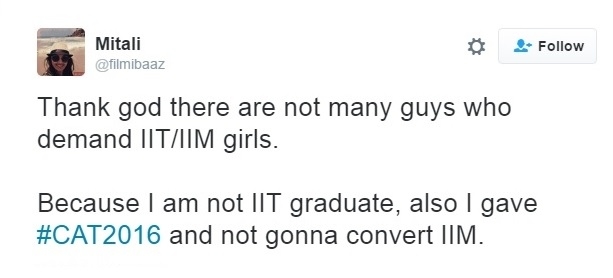 If your CAT 2016 was pretty bad, this is what you feel.

In age of social media, things become clear when there is at least one expectation vs reality meme!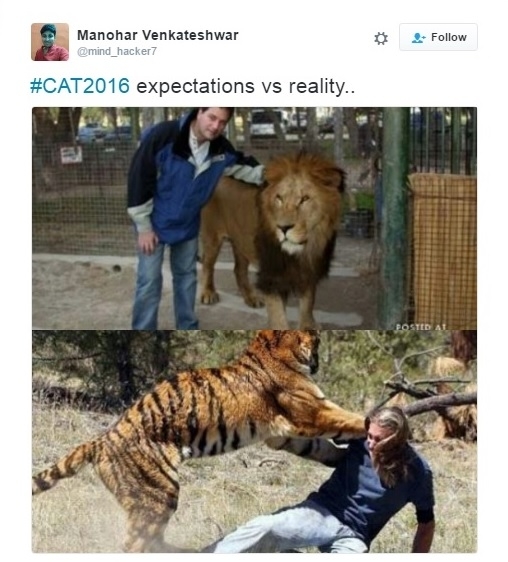 Efficient use of time?!

CAT and Kapil Sharma on the same page !

Exams and students – the twain shall never meet!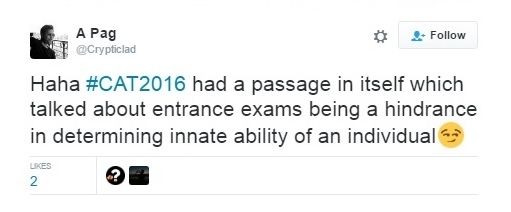 ​
Isn't CAT more like a Genie ?! Granting wishes of a few…
​

​
​