With 99.997 percentile in XAT 2017, Pune-based Software developer, Aman hopeful of getting into top MBA institute
Aman from Pune, with an overall percentile of 99.997 in XAT 2017, is perhaps among the top three percentile holders of the exam this year. Needless to say, with such a high score, the 23-year-old, has received a call from XLRI Jamshedpur. Speaking to PaGaLGuY, Aman mentioned that he was assured of getting a 99 percentile after the release of the official answer key but a 99.997 percentile was completely unexpected.  His sectional percentiles are 99.983 in Quantitative Ability (QA), 98.943 in Verbal Ability (VA) and Logical Ability (LA) and 98.853 in Decision Making (DM).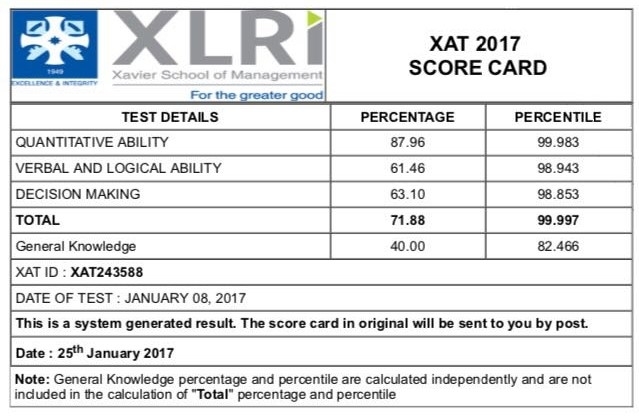 With a BE in Mining Engineering from IIT BHU, Varanasi, Aman has been working with 3D PLM Global Services Pvt. Ltd, as a software developer for the last two and half years. When asked about how difficult it must have been to manage a full time job along with entrance test preparations, he replies, "It must have been really difficult managing a full time job with entrance test preparations, we ask to which he replies, "Not really. I studied late at night and during the weekends. I managed the time well and hence it never felt like a task. I solved a lot of mock tests, which helped."  Apart from XAT, Aman also took CAT in December, in which he got a 99.58 percentile. He has also received calls from IIM Lucknow, Kozikhode and SP Jain, and is currently waiting to hear from Faculty of Management Studies (FMS), that is likely to release its list in the next few days.
Aman is now focussed on cracking the GDPI round of the aforementioned colleges. "I am not planning on joining any coaching centre for GDPI. I will be referring to some online tutorials for preparation," he said. He is still quite undecided on which stream to specialise in. "So far, my aim is to get into a good MBA college. I am still to make up my mind on what I wish to specialise in," he said.