US varsities go viral on twitter; Tell international students YouAreWelcomeHere
In the wake of so many anti-immigrant rallies across the world and make-shift political outcomes in the US, UK and Europe, one would wonder what lies ahead for the ever increasing international education crowd.  The US 2016 election results ruled twitter with incessant memes describing the paranoia and disgust of immigrants around world. Meanwhile, universities in the US seeded a campaign to make international students on campus feel safe. The campaign which started out with 6 universities, has now expanded to cover over 20 schools across the country. While the world was still contemplating about US being a conducive destination for studying abroad, the #YouAreWelcomeHere campaign began trending on twitter. 
The first six universities to participate in this campaign were the New York University, James Madison University, Brooklyn University, Roosevelt University, Merrimack College and University of Vermont. These colleges in collaboration with US Study Group, created a video assuring foreign students that they will always be welcomed in these colleges. Jonathan Alger, President, James Madison University has welcomed foreign students to the JMU community and assured them safety and healthy development on the institute's campus. He says, "I too was an international student at Japan and I understand the anxiety that international students go through when travelling to another country." Check the video here. 
The video soon became viral on twitter with many other universities joining the campaign. MIT, CUNY University, UCLA, Temple University, University of Oregon and Indiana University, are some of the colleges that have become an active part of the campaign today. Each of these universities have released separate videos on YouTube displaying their support to the international student community.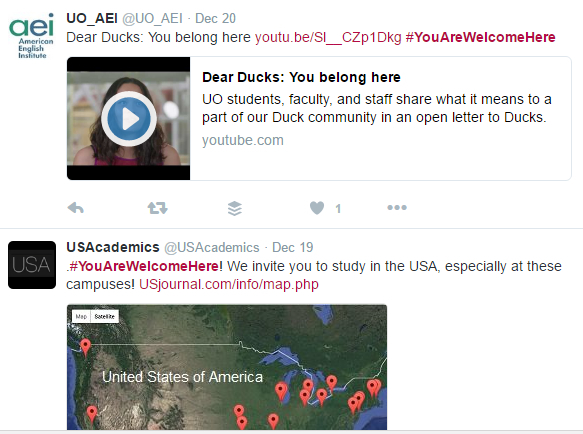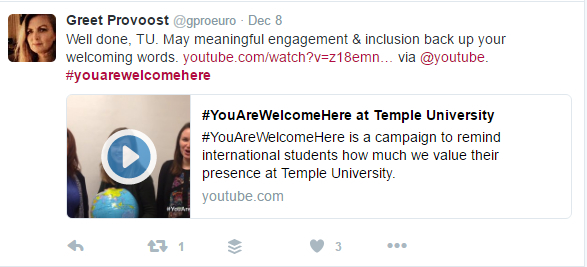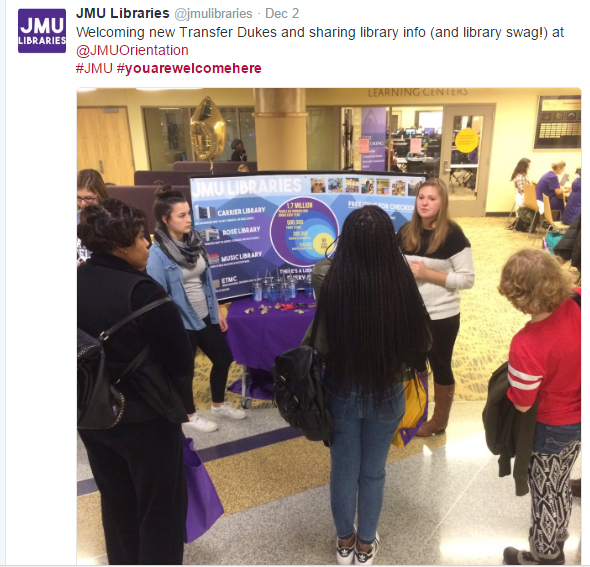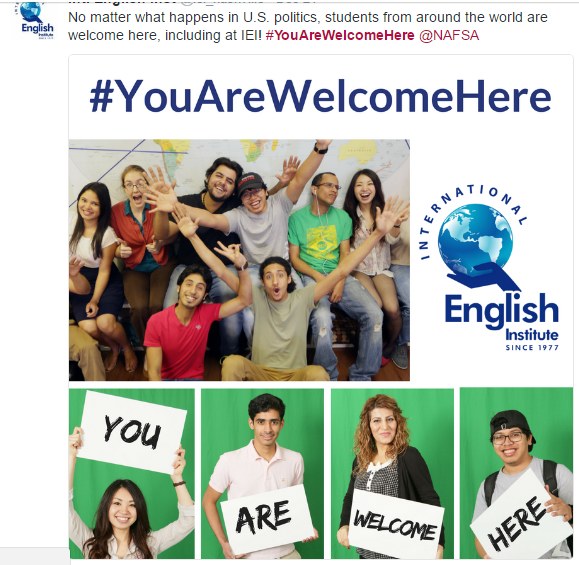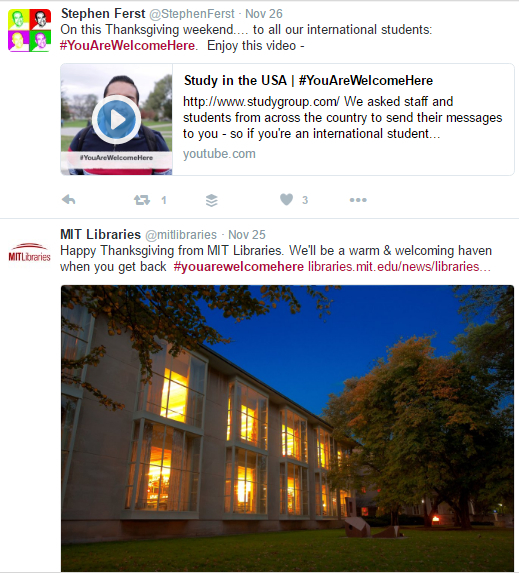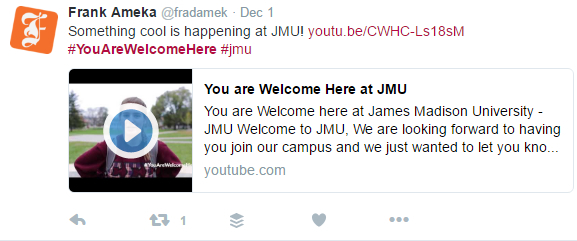 Temple University launched their video on Nov 23 coinciding with the Thanksgiving holiday, stating that their international students have expressed concern about some of the sentiments associated with the US Presidential election. This campaign is an effort to communicate that US Higher Education is still a friendly, safe, choice for international students. Jessica Sandberg, Director of International Admissions, Temple University, says, "I felt the message would be stronger if more US universities joined the campaign, so I began promoting it across international education networks. That effort resulted in more than 20 universities using the hashtag in videos and social media messages to date." 
Moreover, universities have put up posters of the campaign on the streets adjoining their campuses and have sent out emails to their present international students about how the institute intends to make them feel safe and at home.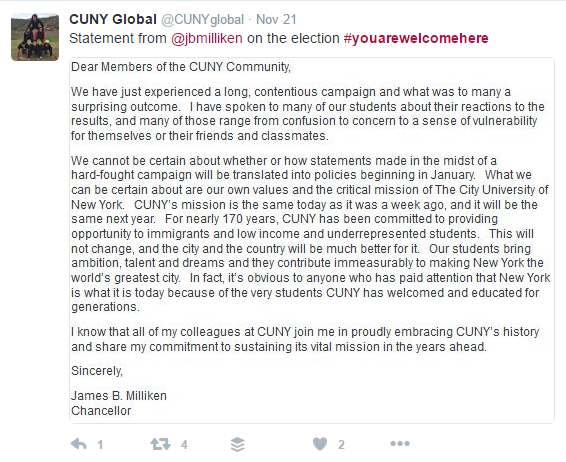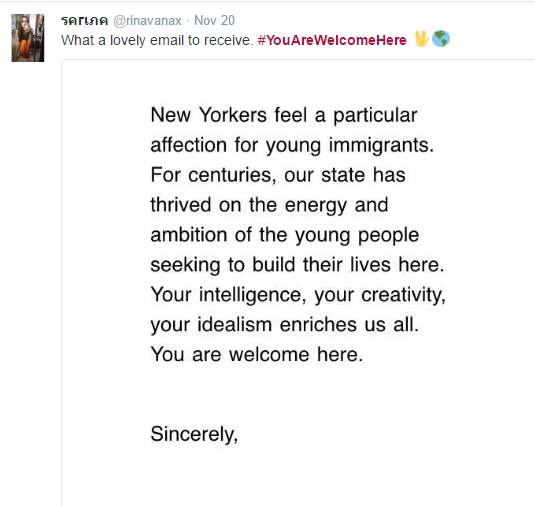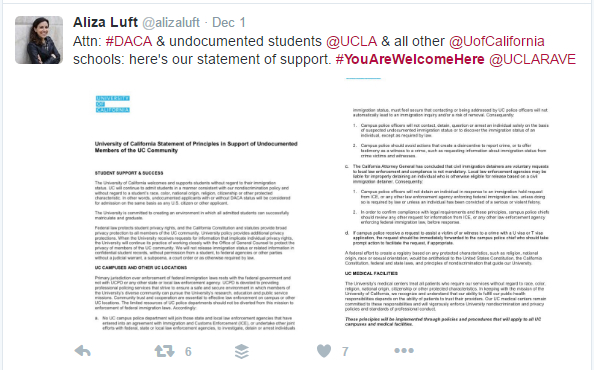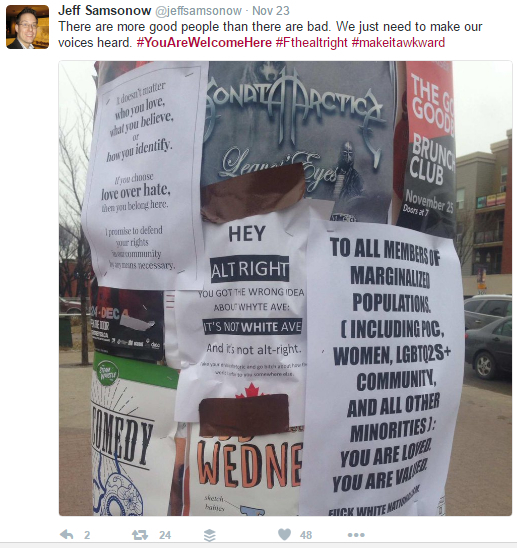 Various schools in the US have put up pictures on their twitter handles of their international students studying and playing on campus.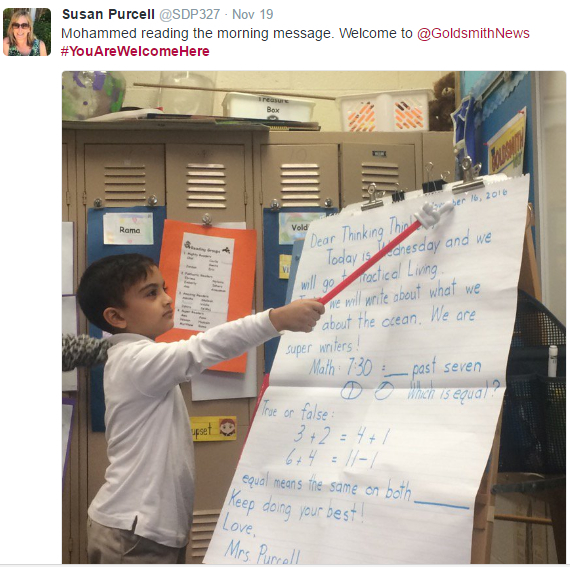 Some universities have also hosted Thanksgiving and Christmas dinners to welcome the international students. Some others have set up discussion forums on their website to help their foreign students express their concerns about the US election results. 
The #YouAreWelcomeHere campaign has grown from merely 6 universities in November, to engulf high schools, educational communities and over 20 more universities and other individuals in US to actively express their support for international students coming to the States.