Twitterati reacts with #NEET tweets to oppose 3 attempt regulation
The much awaited notification for National Eligibility cum Entrance Test (NEET) Undergraduate 2017 was published today on the CBSE (Central Board of Secondary Education) website cbseneet.nic.in. As soon as the notification was released, Twitter started buzzing with tweets bashing the decision to cap NEET attempts to three. The notification mentions that those who have taken NEET/AIPMT thrice before will not be able to apply for this year's examination. The sudden implementation of the regulation has left many aspirants fuming, who were waiting anxiously for the notification to come out. 
PaGaLGuY scanned through the reactions and is presenting you with some tweets depicting the  mood of the Twittarati regarding the regulation. 
Blaming the BJP government, medical aspirant Manjeet tagged @narendramodi and lamented the fact that this is a wrong rule made by the government. 
Like Manjeet, there were other aspirants like Deepak Kashyap and Saurabh Singh who strongly criticised the government, asking how they can limit the examination to three attempts.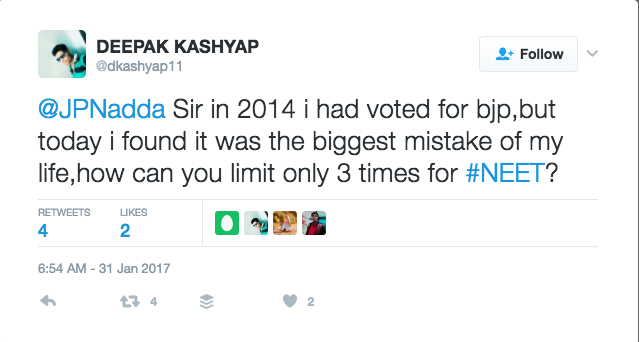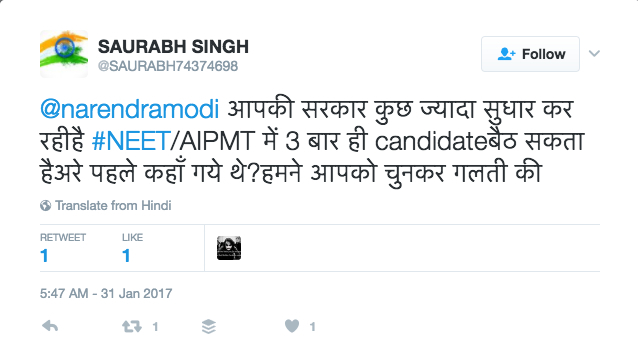 Another aspirant Bibhu Prasad blamed CBSE for not thinking about the future of students like him, who are now ruled out from giving the NEET exam because of the cap.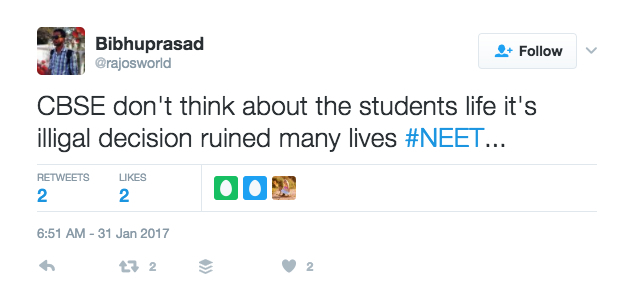 Seeking justification from the Health Ministry, Prasson Pandey tweeted saying what would the aspirants do, who unknowingly prepared for all this while, not knowing about the cap!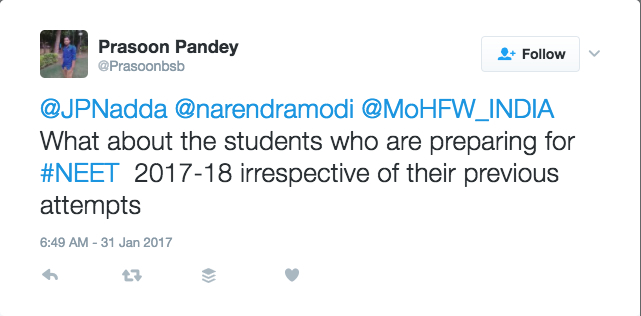 He further criticised the move of implementing the decision overnight!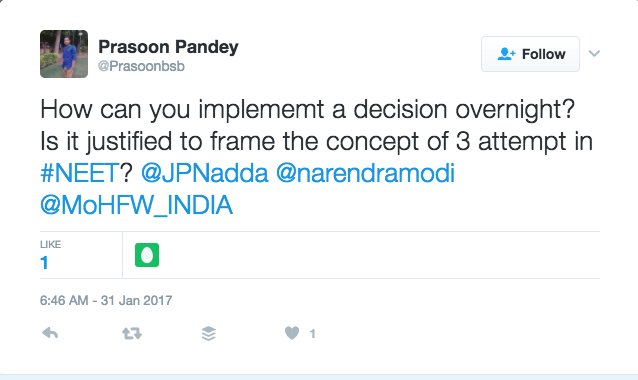 Terming the decision 'Darconian' and 'Irresponsible', Mrinal Prem criticised the government decision who did not give a thought about aspirants who have devoted years for preparation. Another Twitterati Shakir Anwar criticised the decision stating it 'Corrupted' and 'Illogical'.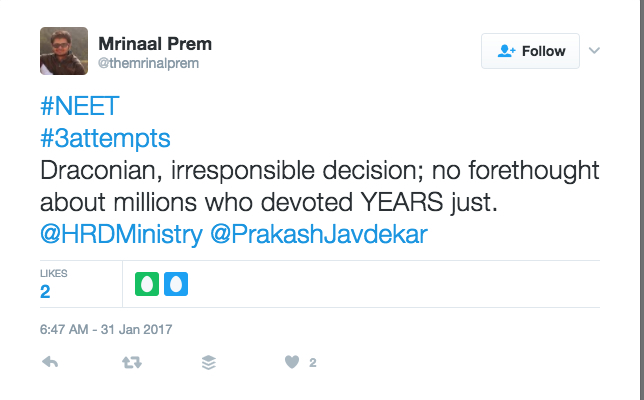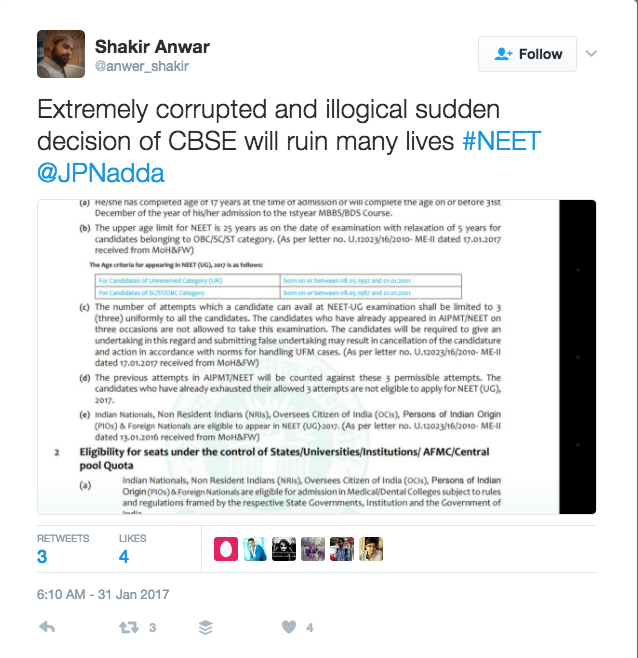 Ansul Islam, an aspirant who dropped this year because of NEET was in shock with the decision and begged the government to do something in this regard. Akanchha Verma pleaded with the government to by saying this will left no choice to the aspirants than to commit suicide.