Twitter pays tribute to the Mahatma on his 69th death anniversary
As the nation marked Mahatma Gandhi's 69th death anniversary, today, January 30, as Martyr's Day, rich tribute was paid to the man who helped India gain independence without violence.
​
The President of India Pranab Mukherjee paid tribute to the Father of the Nation
The Prime Minster joined other dignitaries at a prayer meeting at Rajghat to pay tribute to the Mahatma Gandhi.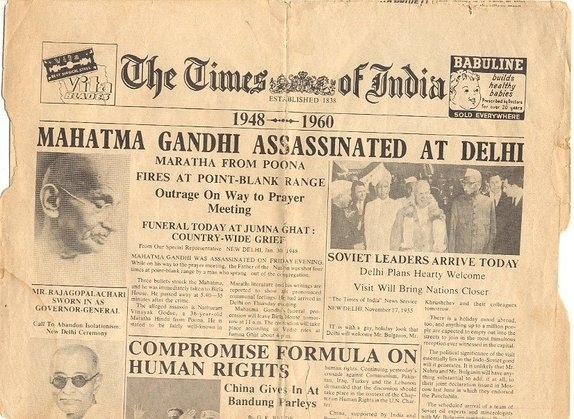 Mani Bhavan, Mumbai uploaded this photo on its twitter account of Times of India's front page of January 30, 1948 edition. Mani Bhavan  in Mumbai was the focal point of Gandhi's political activities from 1917 to 1934.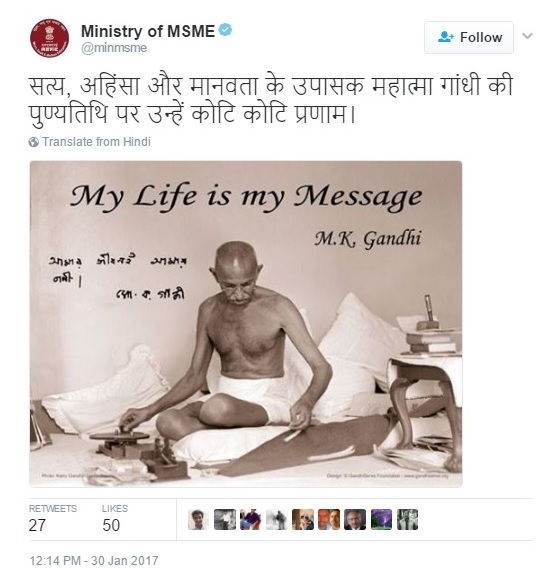 Khadi and Village Industries Commission (KVIC) encourages Khadi industries is a statutory body which comes under the Ministry of Micro, Small and Medium Industries (MSME) expressed its gratitude with this tweet.