Students panic due to IELTS results delay; Call exam authorities fraud
For all those weary IELTS candidates who have taken to social media and other online forums asking about the indefinite delay in their results, are just another victim of the 'quality control' system by IELTS authorities. In the past several months, thousands of students from across the globe have been complaining about IELTS results delay causing them inconvenience and in some cases, irreparable loss. Students from India have been voicing their travails on the National Consumer Complaint forum calling IDP and Cambridge frauds and cheaters. See image below.  Students from other parts of the world have flooded the IELTS Official Facebook page demanding answers from the IELTS authorities. See image below;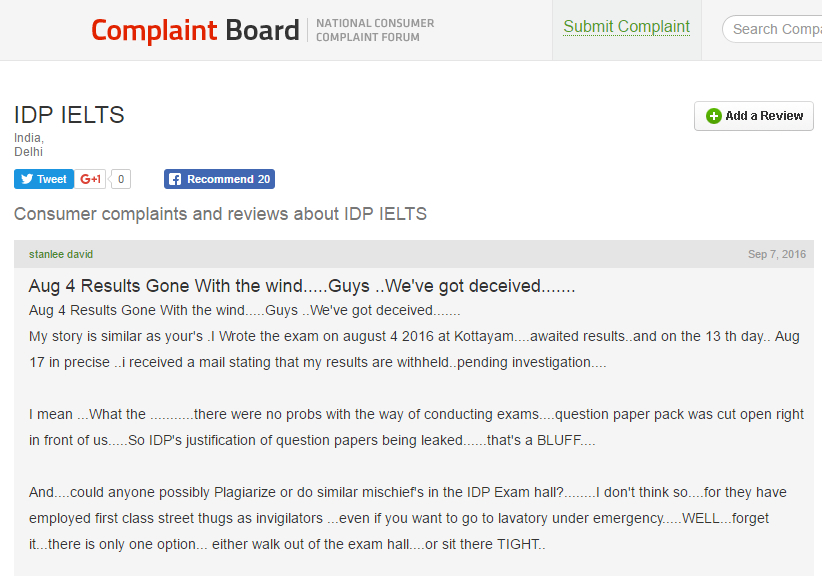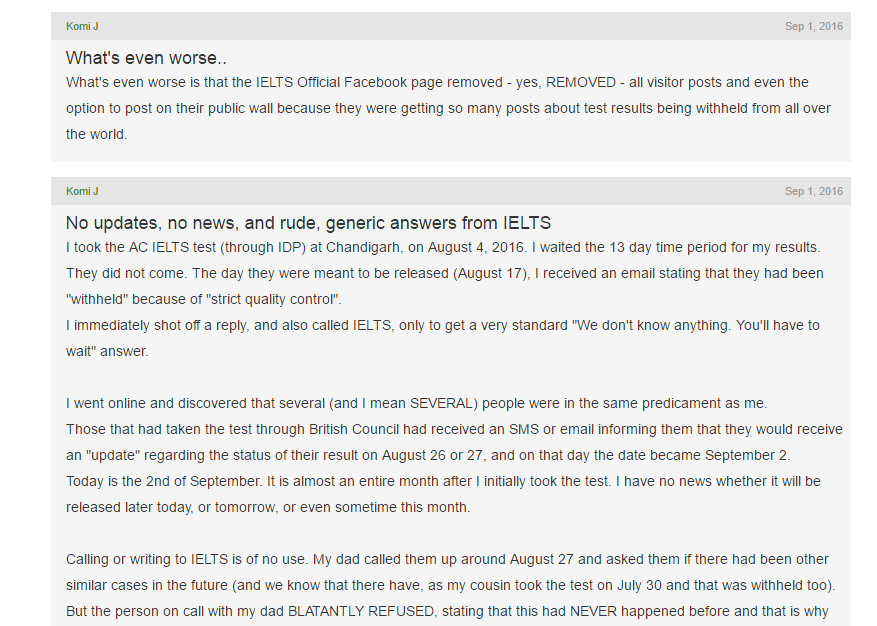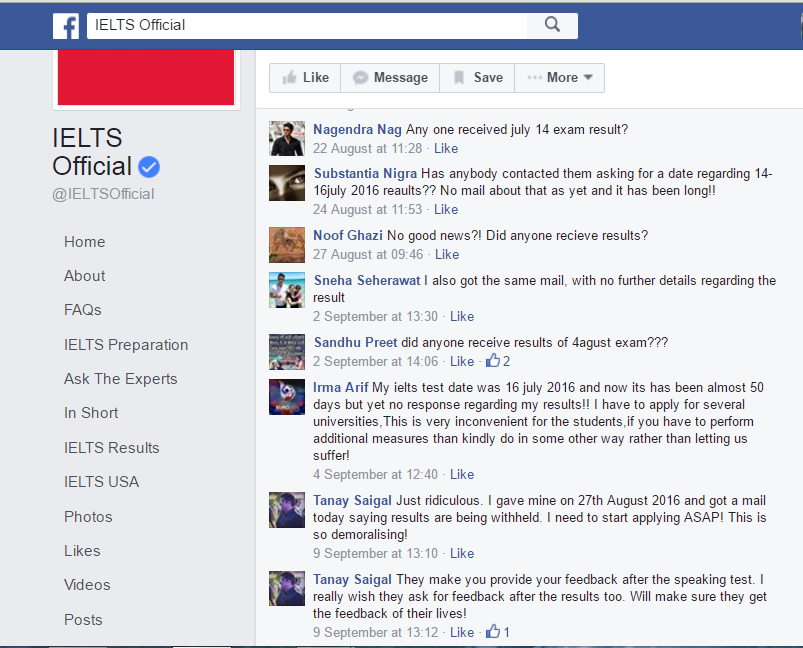 As per the IELTS official website, results are emailed to candidates 13 days after the date of examination. However, in some cases, a candidate's test results are held by the authorities for verification as a part of their quality control system. In such cases, candidates are sent the following email. See image below;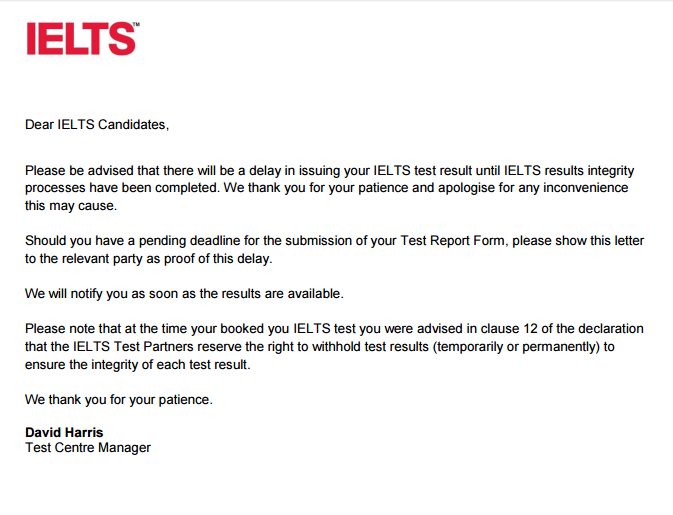 Despite this email, some students have complained that they missed their admission deadline due to delay in results. Adiya Shetty, an IELTS candidate from India, says, "Classes have already commenced in the US college I had applied to. They have given me a grace period of one week to submit my IELTS scores. After that period, I might not be able to attend college."
According to British Council representatives, "IELTS results held for verification are released within 2-3 months from the date of examination. Students applying to foreign universities are expected to take the exam at least 3 months before the application deadline." However, some candidates who took the exam in June 2016, haven't yet received their results. Mureed Ashraf, a candidate from Pakistan, says, "I took the exam on June 16, 2016. It has been exactly 3 months since then and I am yet to receive an email or notification from the IELTS authorities about my result." Moreover, according to a recent news report from Pakistan, hundreds of IELTS candidates have been suffering because of unexpected delay in results.
According to Adrianna, a candidate from London, whose results were delayed by 2 months, says, "One reason for the delay was that there was a 2-point difference between my scores for the listening and writing sections. I've got 8.5 in listening and 6.5 in writing." Another candidate, Karan Chakravarty from India whose results were delayed by 2 weeks, says, "If there is more than a 2-point different in your scores of two sections, then the results are likely to be withheld to confirm of the fairness in conducting the test." The British Council authorities in India insist that IELTS results are taken very seriously and if there is suspicion of any unfairness or violation of rules while taking the test, then results can be withheld until scores are thoroughly verified.
A similar incident happened last year in China when about 350 Chinese students had reported a 'permanent withholding' of their IELTS scores on suspicion of rules violation.
On various IELTS discussion forums, candidates are suggesting to each other to take the exam again instead of waiting for the results. However, in countries like India, Pakistan, Nepal, the fees for the exam is as high as Rs. 25,000, which is a huge cost for candidates from these countries. 
​