The zeal to be an entrepreneur touched a new horizon when the Prime Minister Narendra Modi announced the Startup India, Standup India programme in 2015. Since then there has been an urge to develop an ecosystem for the startups with necessary education, mentors and incubators. It is the effect of this initiative that India ranks third globally in number of startups as reported by NASSCOM. Several activities are being conducted across the country to promote startups and many governmental institutions have followed the suite.
Startup culture has influenced the Malaviya National Institute of Technology (MNIT), Jaipur as well. Even the institute has been progressive in supporting the Entrepreneurship Development Cell (ED Cell) which organizes different competitions for MNITians such as creating a startup in 32 hours, making business plans and many more. Along with the competitions, ED Cell attempts to motivate the interested students by conducting interactive sessions with successful startups from the country like Urbandhobi, Tax2Win, Foodpanda etc. ED Cell also has a tie up with a non-governmental organization Startup Saturday who guides the startups in early stages.
The encouragement by the college for in-house startups reached a whole new level when they organised an event on January 16, 2016, to felicitate the budding entrepreneurs.
Young entrepreneurs of MNIT were invited for a small talk and
were later felicitating with mementos. So far the institute has three startups,
Yjunk, a waste collection portal, Traceink, a startup which promotes art,
mainly tattoos and MNIT Cloud, an online portal for sharing the notes among the
students of the college.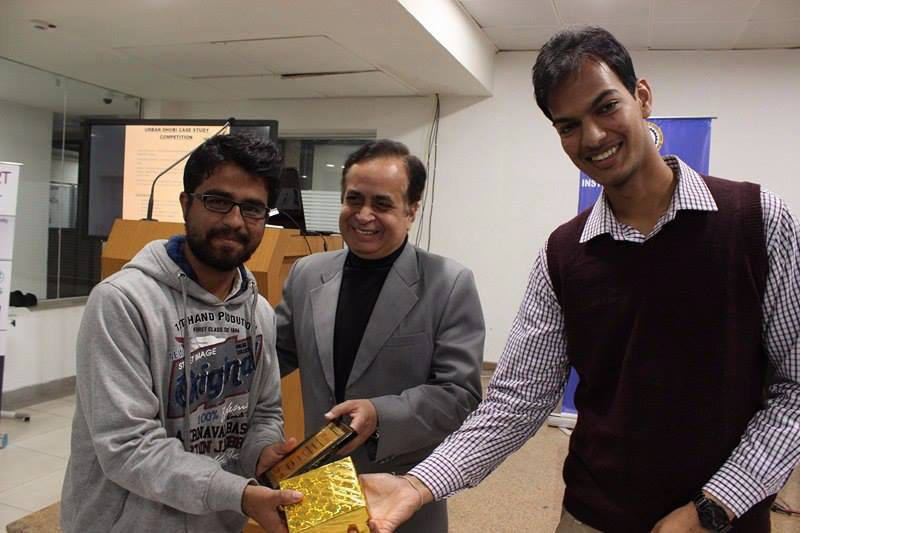 Member of TRACEINK (hey fellas! It's me) receiving the felicitation award from Prof Awdesh Bhardwaj, Head of ED Cell at MNIT and Technical Head of the Startup Saturday
I have been involved in a startup named Traceink and have been very satisfied with efforts of the college authorities. The dream of becoming a job provider rather than a job seeker has climbed its first step but still there is a huge mountain to climb.
January 16,
2016, was an important day for all the startups as the college authorities
announced to provide incubation facilities. The construction of a separate
building for the incubation centre has already begun. It will provide several
facilities to MNIT's budding entrepreneurs including personal office, seed
funding, technical and financial mentors and the hardware required for carrying
the basic operations.
This article is part of PaGaLGuY's innovative internship certification programme for engineering students. Currently, two such programmes are on – one is an Internship in Creative Writing, and the other is a Certification in Digital Media. If you are interested in partaking and bagging a certificate, besides learning the nuances of effective writing, write to us at [email protected]