Parents speak about their three-hour long IIT – JEE Main 2017 arrest
Parents wait outside a JEE Main 2017 centre in Mumbai
Photos by Purnangshu Paul                           
While students were wracking their brains inside the examination hall, parents were struggling with the heat outside the centres. Thousands of parents were waiting outside the examination centres today, as their children were taking one of the most talked about exam, the Joint Entrance Examination (JEE) Main.
PaGaLGuY visited Guru Nanak Khalsa College of Arts, Science, and Commerce, Matunga, a centre in Mumbai, to speak to parents about their JEE Main 2017 journey.
An aspirant Hitesh Parekar's father Vinod Parekar said, "Since we are based in Mumbai, we managed to come on time. But there was another student hailing from Ratnagiri, who got late. Due to incidents of paper leakage and other such issues the examination authorities refused to take him in. The child was shattered and I saw his parents could not do anything."
Parekar continued, "I couldn't give much time for Hitesh' studies, but I hope he does well. As I frequently worked overtime, because I want to earn a little more for the better future of my children."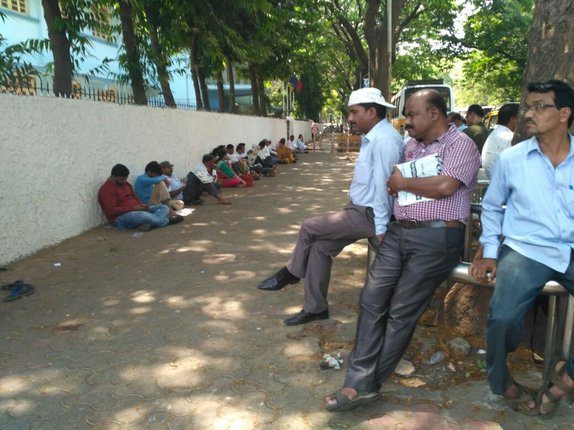 Today, over 10 lakh candidates took the pen and paper-based JEE Main 2017 across the country. Most aspirants at the aforementioned centre came on time, but a few candidates just made on time.
Bisheswar Prasad whose daughter took JEE Main 2017, said, "We had to rush in the morning to come here as it is almost 130 kms from our place. I hope my daughter performs well in the examination, she has worked hard for it."
Some parents were sitting, some were standing; some were staring in to space, some were sleeping, but they were all there to support their children.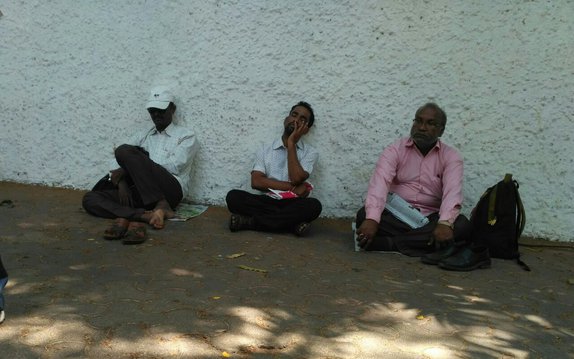 "I work at the Maharashtra State Electricity Board, in Raigad, and most of the times, I am away from my daughter. Since, she wants to be an Engineer, I am here today to support her in every possible way," said Uttam Sairao, father of a JEE Main 2017 candidate Sakshi Sairao.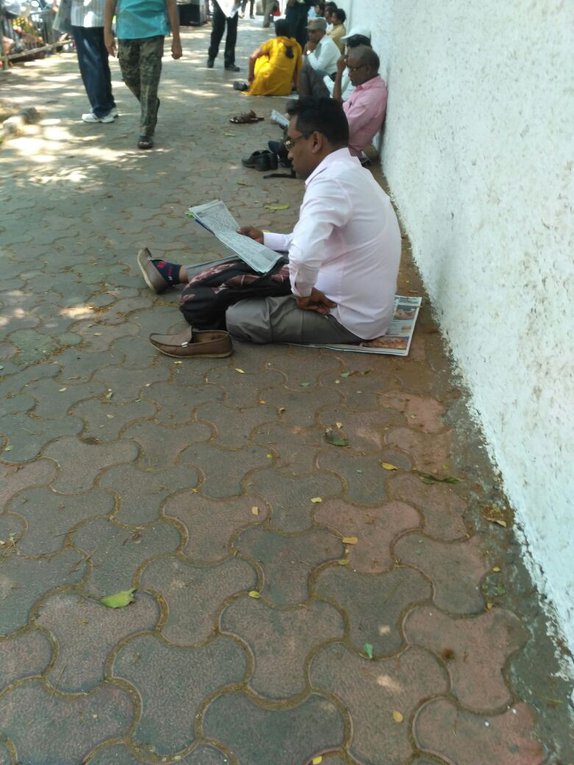 Most students in Maharashtra also take the Common Entrance Test (CET) to secure admission in the state's engineering colleges. CET is said to be comparatively easy for them, as it is based on Maharashtra State Board syllabus. But one aspirant, J Reddy's son, refused to take the easier road, and took JEE Main 2017 today.
J Reddy, said, "I work in a tailoring department at a private company, I do not have much information about what should be the best way forward for my son. My son wanted to pursue engineering from the very beginning, he refused to take CET, and prepared for JEE Main 2017 instead. I hope he performs well in the examination and fulfils his dream."
​
Inputs by Megha Mehta, and Purnangshu Paul
​
Click here for JEE Main 2017 Answer keys
Click here for JEE Main 2017 students' review
Click here for JEE Main 2017 paper analysis
​