NEET PG candidates from Chennai face a different issue in taking the rescheduled examination tomorrow
Cyclone Vardah and its aftermath has resulted in the rescheduling of the National Eligibility cum Entrance Test (NEET) PG twice in Chennai on December 12 and 13. The National Board of Examination (NBE) had announced that the examination would be rescheduled to December 16.
Although, announcing the dates on December 14 about the test centres to candidates didn't seem to solve problems for candidates from the state. Priyanka A., a medical officer from Chennai, missed her examination on December 13, as she was unable to reach her test centre on time. "I couldn't go to the station on December 12 to catch my night train to Bengaluru, where I was scheduled to take up the examination. I choose Bangalore as my centre because there were no nearby centres for me in Tamil Nadu," said Priyanka. Although the NBE issued a list of candidates from Chennai to take their examination in rescheduled dates, there was no mention about candidates from Chennai taking it from other centres.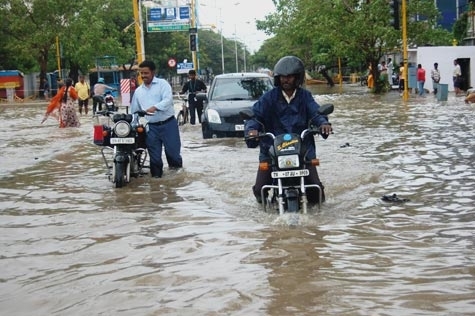 Due to the problems in mobile connectivity and internet services, Priyanka found it very difficult to contact the NBE helpline to resolve the matter. She got a reply from NBE today (on December 15) about her rescheduled examination in Lords Engineering College, Hyderabad, which is going to take place tomorrow (December 16). "I cannot even take a bus or train to reach there on time now. The only option I have left with is to take a flight to Hyderabad, and then leave for the centre in the morning," said a worried Priyanka. 
Along with Priyanka, there were other candidates who faced trouble due to the inclement weather and the late response from NBE about cancelling the examination on December 13. "While I took my examination in the morning session on December 12 amidst the cyclone, there were candidates who had to travel from Cumbum, Chennai to Nacharam, Hyderabad (more than 1,000km) for the afternoon session examination of December 12," said another medico Nishanth Balaje from Erode, Tamil Nadu. 
"Along with the hassle of constant travelling, there is an issue with taking additional leave from work as well," concluded Priyanka.