NEET 2017 results stayed by Madras High Court, Twitter erupts with #neet tweets
The Madurai bench of Madras High Court has put a stay on NEET (National Eligibility cum Entrance Test) UG result today on May 24, 2017. According to media reports, Justice M.V. Muralidharan has granted to stay the NEET results till June 7 and asked CBSE (Central Board of Secondary Education), MCI (Medical Council of India) and Ministry of Health to file a counter affidavit to clarify it's stand on the different question papers for regional languages. The CBSE was scheduled to declare NEET result on June 8. 
The court had earlier notified CBSE to clear its stand before May 24. The petition in Madurai bench of Madras High Court was filed by nine NEET aspirants who took the examination this year and complained about the difference in the regional language questions to that of the English, set by CBSE on May 7 for the NEET. 
As soon as the news broke out of the stay on results, Twitter erupted with #neet tweets. Right from criticising CBSE to commenting on the fate of a medical aspirants, Twitter has it all.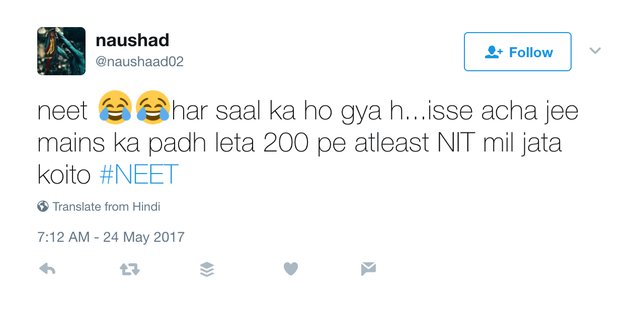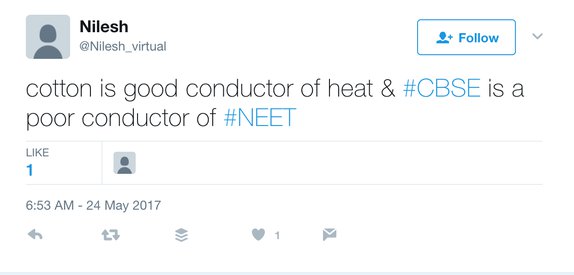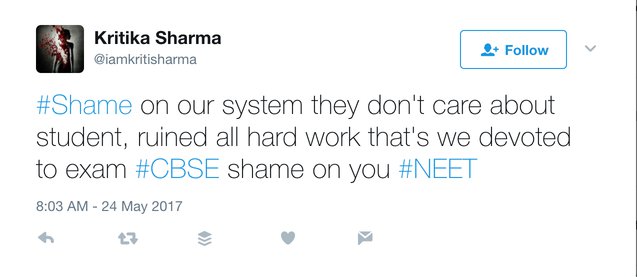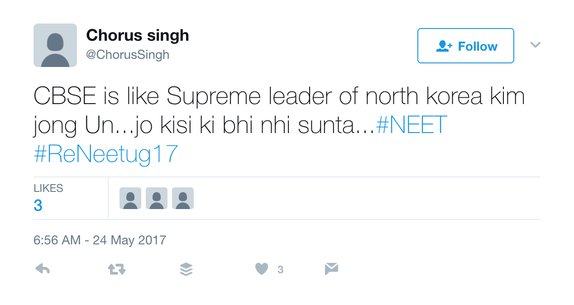 Not only aspirants in Chennai have complained about the difference in the question paper, but aspirants from West Bengal, Gujarat and Maharashtra have also protested against the same. A similar writ petition case has been filed in Supreme Court by Bhaskar Nandi & others vs. Union of India & others yesterday, on May 23. The stay of Madras High Court and further court cases could further delay the results and create a situation similar to last year. This could result in delaying of the overall medical admission for the academic year.