NEET 2016: Twitter buzzing with #NEET tweets
The National Eligibility cum Entrance Test (NEET), for admission in MBBS and BDS courses across the country, is in news for all the wrong reasons. Right from the sudden implementation of the examination on April 28, 2016 to court battles, NEET has received much attention. To top it all Social Media is also abuzz with NEET tales.
PaGaLGuY takes a look at Twitter's treatment to this much discussed exam.
If this was not enough, a medical aspirant Vaishnavi Bajaj put the entire trauma in a poetic manner through a picture stating, "CELEB's GET AN INSTANT REPLY I WANT ONE TOO."
Taking the jokes and jibes further ahead, Twitter users Rahul Rajasthani and Prashansa Sharma talked about their own NEET experience.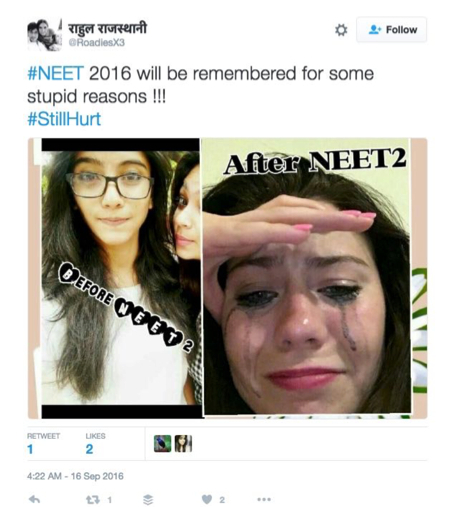 One such user Kumar Abhishekam, combined wishing the PM Narendra Modi for his birthday with demand of centralized counselling for NEET. Another, asked for a return gift from the PM- A solution to the NEET imbroglio.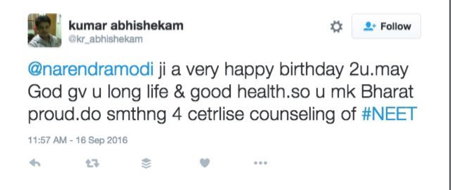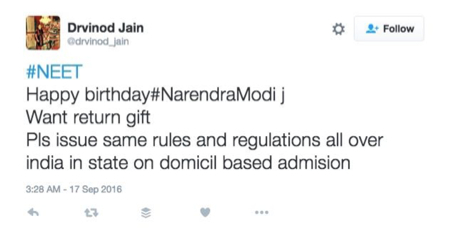 Twitterati is obviously, asking for answers. And they are all kind of here- Professors, Parents and Aspirants.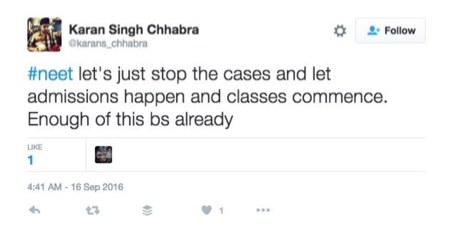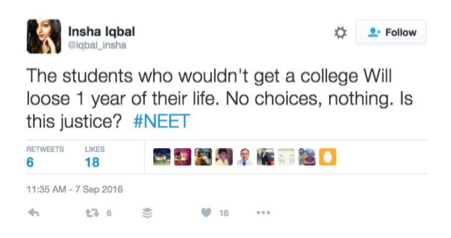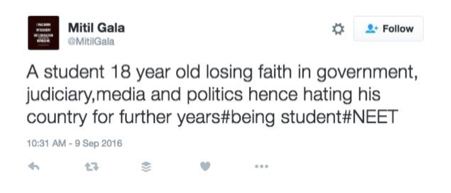 We hope that the Supreme Court and the education ministry gets involved into the whole matter, giving justice to the medical aspirants on time. The future of our future doctors is at stake here!