NEET 2016: Second round list for admission in private medical/dental colleges issued by DMER
The Directorate of Medical Education and Research (DMER), Maharashtra has declared the list of the second round of seat allotment in private medical/dental colleges  on September 23, 2016. Medical aspirants who have been allotted seats in different private medical and dental colleges across the state need to report to their respective colleges before Monday, September 26, 2016 with all the relevant documents, and fees in form of Demand Draft (DD) or cheque.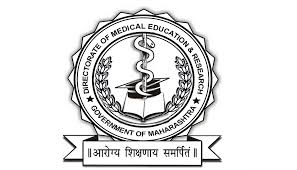 DMER has notified on its website that colleges will remain open on both September 24 and 25 (Saturday & Sunday), to complete the admission of medical/dental students on time. Candidates are expected to fill the 'Status Retention Form', available at selected colleges, before 5 pm on September 26, 2016
Since the banks are closed on September 24 and 25, it has led to panic among students and parents about how they will be able to proceed with paying the fees. To put an end to the worry of the aspirants, DMER has also notified that the admission fees could be paid either in the form DD, or a cheque with an undertaking that the candidates will submit the actual amount in the form of a DD before September 28, 2016. If the candidates fail to make the payment on time, the seats will stand cancelled.