NEET 2016: Medical admission may come to a halt in Madhya Pradesh after Supreme Court orders status quo over counselling procedure
The Supreme Court has ordered status quo on admissions of MBBS and BDS courses in Madhya Pradesh on September 14, 2016, for both government and private/deemed medical institutes on the basis of a contempt plea filed by the state government. The state government had notified the Supreme Court in their contempt plea that the private medical and dental colleges in the state are not following the centralized counselling method based on NEET (National Eligibility cum Entrance Test) 2016 scores and filling seats based on their personal counselling process.
The Supreme Court bench, headed by Justice Anil R Dave, issued a notice to the private and deemed medical/dental colleges to return on Monday, September 19, when the bench will hear the contempt plea.
Initially, Madhya Pradesh government started the admission procedure for filling medical and dental seats in private colleges across the state for the academic year, for the 85% seats in the state. But, Association of Private Dental and Medical Colleges (APDMC) and Association of Private University (APU) started their own counselling rounds, making it confusing for the medical aspirants in the state. The confusion resulted in 696 vacant seats in the private medical colleges out of total 1143 MBBS seats in offer, after the first round of counselling.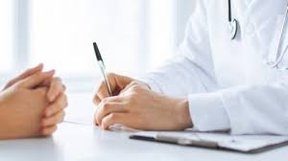 Speaking exclusively to PaGaLGuY, the whistle-blower of VYAPAM scam and RTI Activist Dr. Anand Rai stated that the whole point of conducting a centralized medical examination (NEET) has got marred this year with all the irregularities and 'criminal negligence' on the part of government officials. "Students were confused over the admission procedure in the state and thus many seats have gone vacant after the first round of counselling. The private colleges were conducting their own counselling rounds, which were not in tandem with the centralized counselling that they had to undergo," said Dr. Rai.
The registration of the second round of counselling conducted by Directorate of Medical Education (DME), Madhya Pradesh was scheduled to begin from September 18. The registration process can now only be conducted for the second round of counselling after the apex court hears the contempt plea on September 19.
"If the central government would have decided to counsel medical and dental seats across the country through any centralized body in Delhi and grade the colleges and their fees by segregating them on the basis of their ranks, all of the confusion caused by NEET could have been avoided," concluded Dr. Rai.