NEET 2016: Kerala High Court orders MCC and GOI to conduct counselling until all AIQ medical seats are filled
Giving respite to thousands of medical aspirants, the Kerala High Court on September 9, 2016 has ordered the Government of India(GOI) and Medical Counselling Committee(MCC) to hold counselling rounds until all the seats under 15% All India Quota (AIQ) for medical colleges across the country are filled. A total of 3,084 MBBS seats are available as part of the All India Quota across the country. Following round 1 of the seat allotment, 1,886  seats have remained vacant, which are to be filled by the second round of seat allotment.
Aspirants who have scored All India Rank in NEET (National Eligibility cum Entrance Test) up to 19,325 are eligible to attend counselling rounds for these seats. Even after three rounds of counselling last year, 875 seats were surrendered to states. This year MCC and Government of India has limited the number of counselling rounds to two. This can result in more unfilled seats, which would then be surrendered to the respective state medical admission authorities.
Justice P.B. Suresh Kumar, in his judgement stated that keeping in mind the large number of unfilled medical seats from the previous years, the MCC and Government of India should continue the counselling process until all seats under 15% AIQ are filled. "When there are 19,325 qualified candidates for admission against 3,084 MBBS seats coming under All India Quota, it is the duty of the government and MCC to take all earnest efforts to ensure that the said seats are filled up from the rank list," said Kumar in his judgement.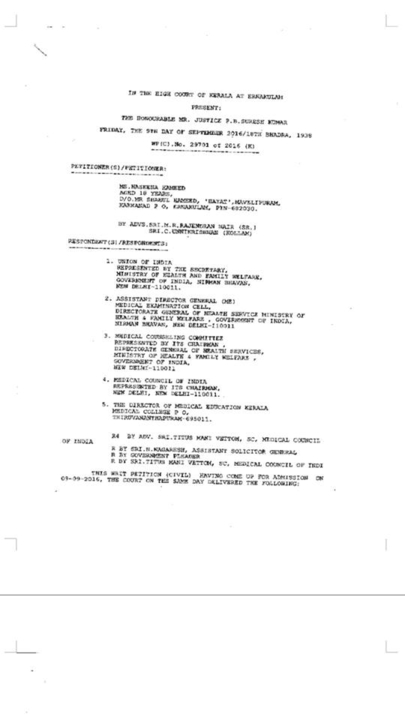 Dr. Amit Gupta, RTI activist and biology subject expert in Kota claims to be behind the petition filed by 18-year-old Haseena Hameed. "I planned and executed this case after Haseena's father came to meet me at Kota. We approached my old friend Advocate C Unnikrishnan and filed a petition in the Kerala High Court seeking more rounds of counselling to ensure justice for medical aspirants," said Dr. Gupta while speaking to PaGaLGuY.
Although, the single bench of Kerala High Court has passed the order, there is still possibility of challenging the order in division bench or Supreme Court by the respondents (Medical Council of India, MCC and Government of India). "The respondents, under exceptional circumstances, can challenge the order in the Supreme Court. But, we are not going to leave any stone unturned and fight till justice is done for the meritorious students in the country," said Unnikrishnan.
When asked about the possible delay in admission if the respondents move to the Supreme Court by the PaGaLGuY correspondent, Unnikrishan replied saying, "More than technicalities, it is the merit of students which needs to be valued. States will not fill up the candidates according to their All India Ranking in NEET and that will be unjust to students who prepared hard for NEET."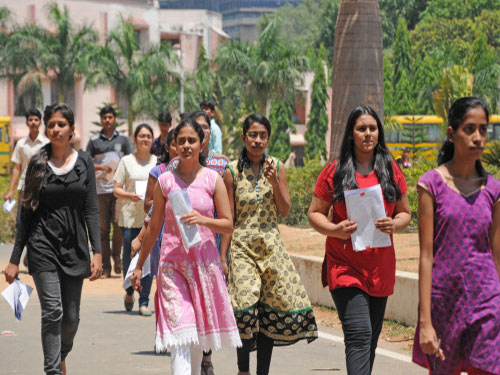 "With only two counselling rounds, there are certainly many seats that are going to remain vacant this year after counselling. After all the hard work that the medical aspirants have put in to score well in NEET this year, meritorious students should not be left behind due to lack of number of counselling rounds", said the aunt of the petitioner Haseena Hameed, Prof. Nowshaja.
Dr. Gupta concluded saying, "We are handing over the Kerala High Court order to the concerned respondents of the case personally. We hope this order gets implemented soon and medical aspirants get justice."