IITG's ​TechEvince ​unites technical ideas and clubs
Every year, the students at IIT Guwahati explore the vast
technical oceans and create the most extravagant and technically advanced
projects. The various clubs under the technical board of the Student's Gymkhana
Council at IIT Guwahati contribute whole-heartedly to this list. However,
projects do no good if they are just kept in club rooms. With this in mind,
TechEvince was introduced to provide all the clubs with a platform to present
their creations so that the students can be appreciated for their technical
proficiency and the hard work they put into making their projects.
Organised by the Technical Board of the college, TechEvince
is one of the more important events in the abundantly loaded event schedule of
the college. Still in its early years, it aims to put on display the
technological advancements made by the institute till date and to give
recognition to the Tech-savvy student fraternity of the college for
contributing to successful projects displayed every year. Also, the best
projects from the inter – hostel technical competition of IITG, Kriti, also
make it to the list of displays at TechEvince. Apart from putting the projects
on display, it also encourages the students to work harder in their respective
fields and create better and more sophisticated projects.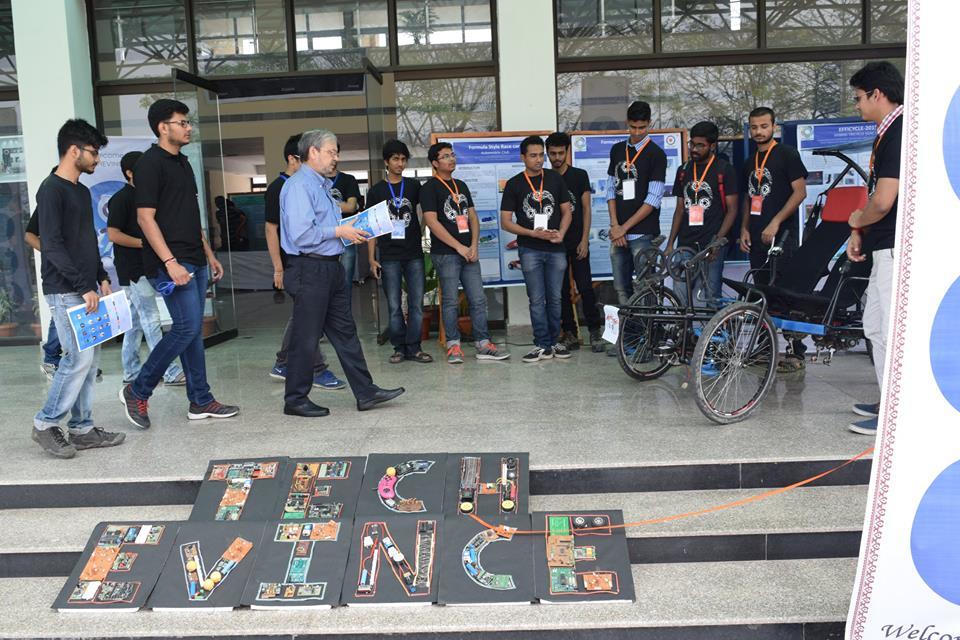 TechEvince 3.0 – Dream Explore Invent, was organised on the
20th of March, 2016 and provided every tech enthusiast with a great
learning experience. This TechEvince also provided the observers with some
engaging gaming interactions and smart gadgets. The Prakriti Cub of IITG came
up with some eco-friendly projects of their own to contribute their part for
the environment while the automobile club will be displayed a unique
automobile, the Effiycle – designed fully by its members. The Robotics and the
Electronics Club had multiple projects on display at this exhibition. Thus,
uniting all the technical clubs of the college under one roof, TechEvince 3.0
was by far the biggest and the best exhibition by the students of IIT Guwahati
till date.