IIT Bombay TechFest 2016 captured on camera
Techfest is a three day festival started in 1998 by the student body of the Indian Institute of Technology Bombay (IIT-B). It celebrates advances in the field of engineering and technology. With a footfall of more than 1.5 lakh, this annual festival is famous for its variety of events like exhibitions, lectures, and competitions.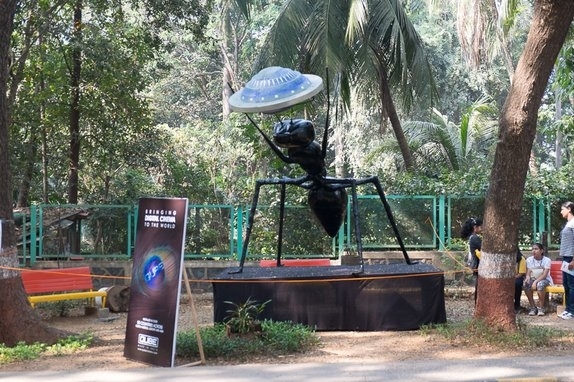 Photos by: Elton Pinto
For Techfest 2016, the theme is Space Expedition.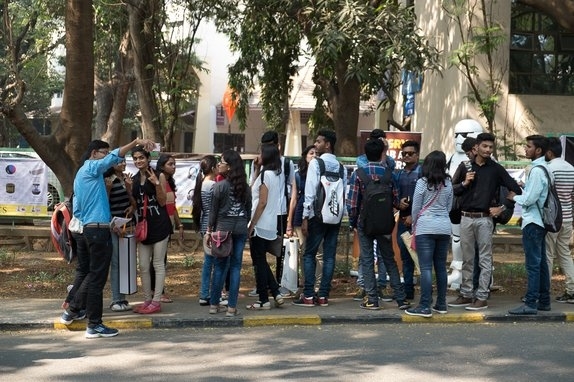 A Stormtrooper waits along with a group of students at the entrance of the institute.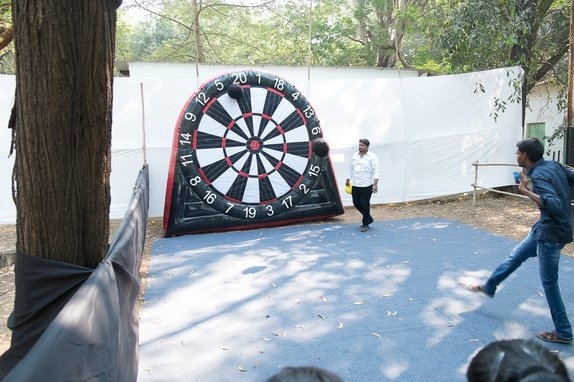 A student carefully plays 'footy dart'. It looks like he is afraid of kicking too hard.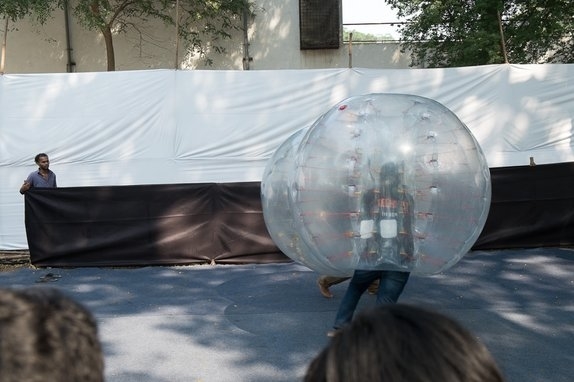 The last man standing wins in 'land zorbing'.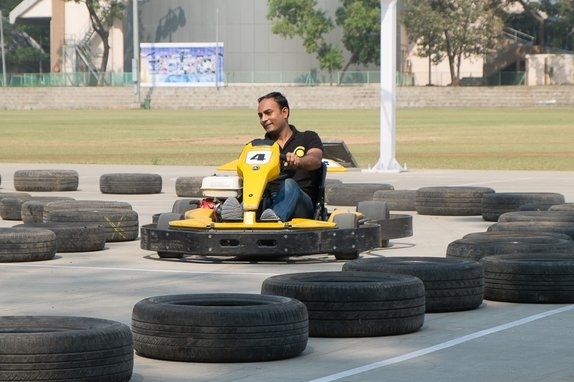 A visitor maneuvers his kart amidst old tyres  at IIT-B's basket ball court.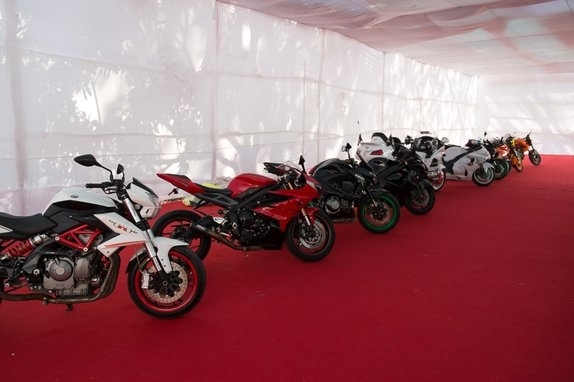 If only visitors were allowed to touch the motorcycles, and click a picture with it.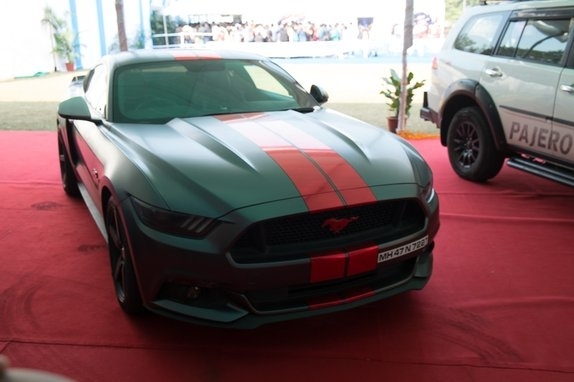 Which one would you prefer driving, a Ford Mustang, or the one in the next photo?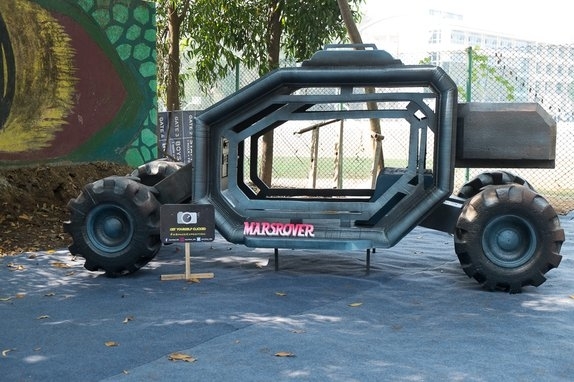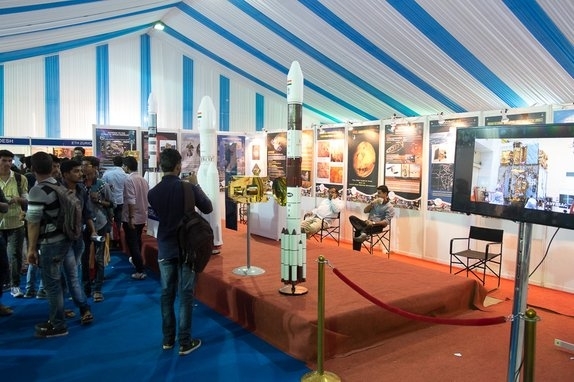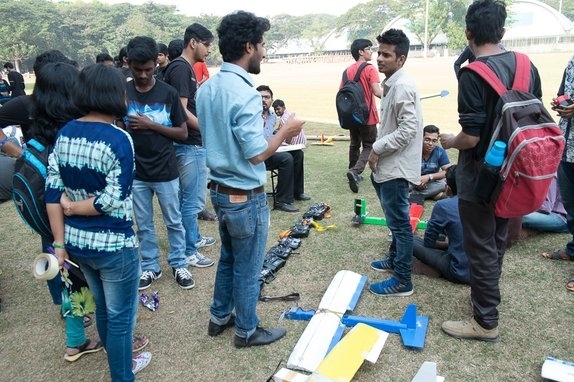 Usually people stand in queue for their turn, but here we can see a bunch of remote controls, waiting for their chance, to fly a plane in the open sky (with a couple of eagles though, they were following these planes) in the sports ground at IIT-B.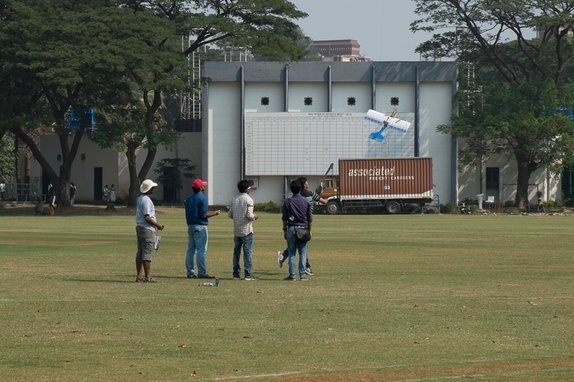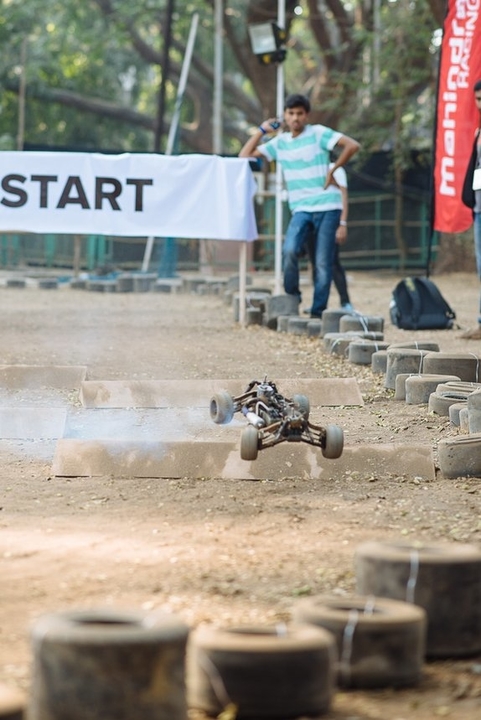 Was this remote control car checked for pollution control?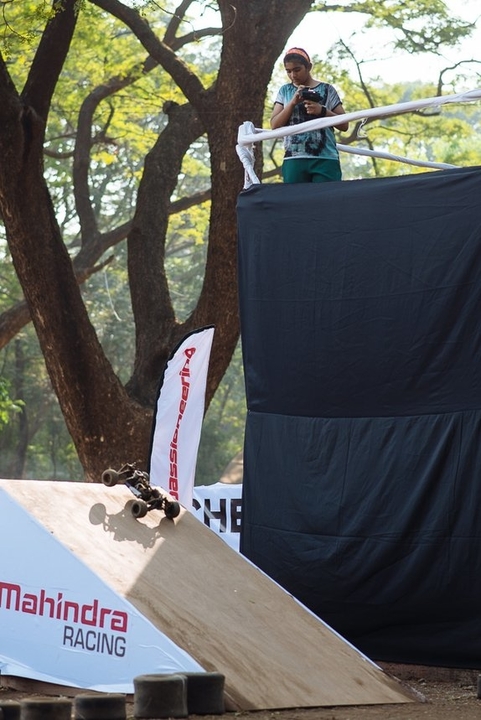 As the throttle's thunder go low, and the car races for finish point, the controller silently thinks 'I hope there is some fuel left'.
​