Fake media reports of Yogi Adityanath government ending quota in private medical colleges busted
Social media was taken by storm on April 13 after a series of media reports. The news about Uttar Pradesh government ending reservations of SC/ST/OBC candidates in private medical colleges almost managed to break the internet. And the newly elected Uttar Pradesh Chief Minister Yogi Adityanath has become a darling for news organizations with every move of him being followed ceremoniously by a segment of the media. There were many websites who rehashed the news and took it for face value until the truth came out only a few hours later.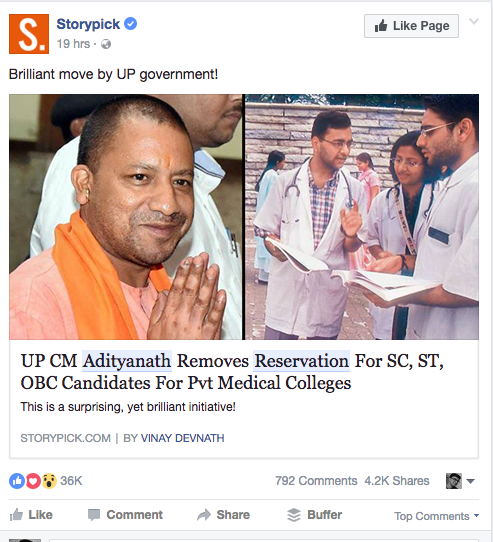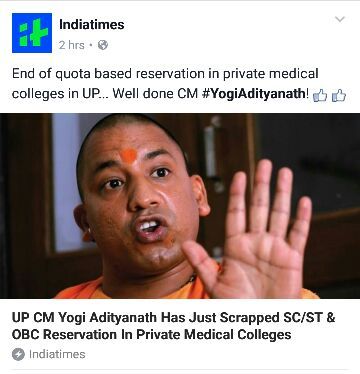 People across the country lauded and criticised the government for the move without knowing whether the information was right at all or not. At this juncture, PaGaLGuY spoke to a Supreme Court Lawyer Anas Siddiqui to find out whether the state government is entitled to do something like this. Quite obviously, Siddiqui pointed out, "The state government has the power to change norms regarding the reservation in government educational institutes, keeping in mind the Supreme Court guidelines. But this power is only restricted to the government institutes or government sponsored institutes. Private unaided institutes do not come under the ambit of state."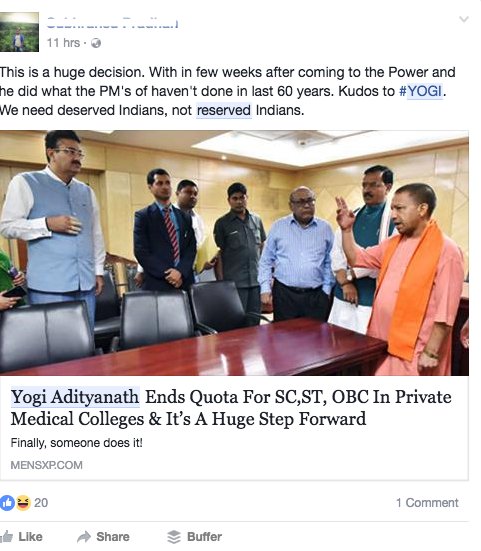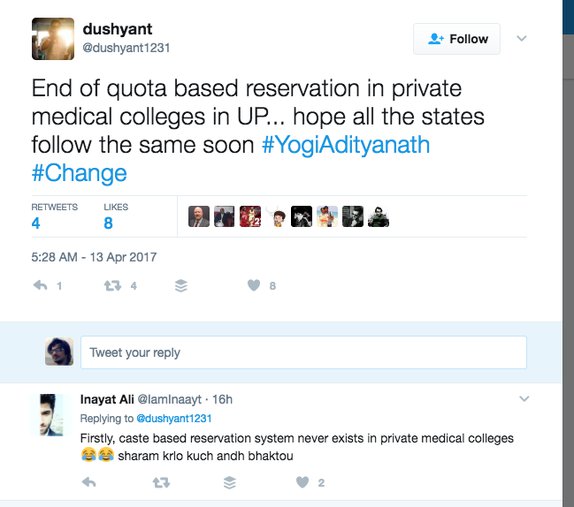 While there has been a debate about the reservation system for an unfortunately long time, it is ironic that the report was broken just about a day before the birth anniversary of Dr. Bhimrao Ambedkar, who fought tooth and nail for the economic and social rights of the minority classes.
​
Another media report, quoting the Director General Medical Education, Dr. V.N. Tripathi, made it clear that "Reservation was never a part of admission process in private sector medical and dental colleges as per the prevalent policy made in 2006. There has been no change in the policy whatsoever."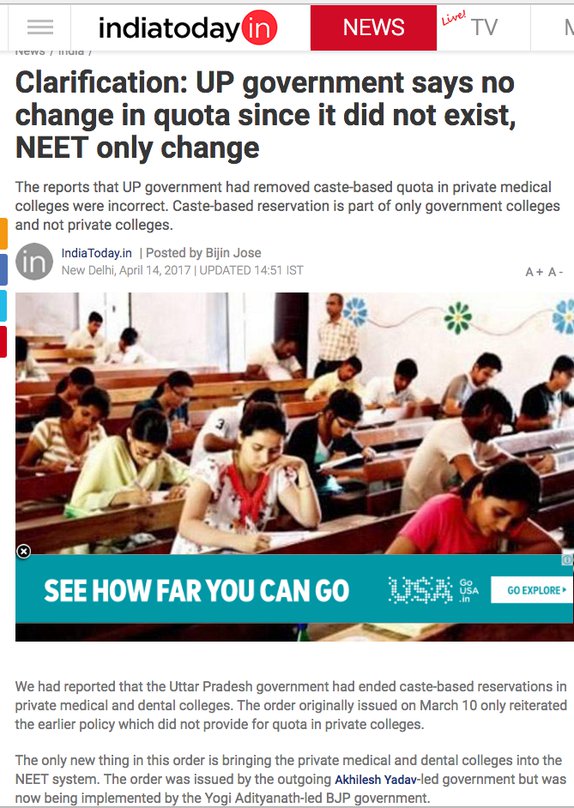 Soon the piece of- what we can't even call-news was updated. 'The reservation scrapping decision was taken by the government led by Akhilesh Yadav and will be implemented by the government led by Yogi.' However, the point of the news piece is baseless, as there are no reservations in private post graduate medical institutes either.
​
Siddiqui, referring to the TMA Pai Foundation Vs State of Karnataka case says "Although the state can interfere with the eligibility criteria and admission policies of the private institutes, it can't impose decisions related to reservation to such institutes". The order by the previous government on March 10 this year only restated the fact, that no such reservation would be there in private medical colleges for SC, ST and OBC categories.