Experts say JEE aspirants still fear online exam due to lack of information
Even though the online examination for JEE (Joint Entrance Examination) begun in the year 2014, there is a minuscule number who actually take it every year. Due to lack of confidence and non-availability of computers to economically backward students, most of the aspirants feel vulnerable to offline mode of examination. According to media reports, 10.4 lakh aspirants have registered for pen and paper based (offline) exam this year, while only 1.8 lakh opted for online mode.
PaGaLGuY spoke to some experts in order to find out the major reason behind this lack of interest in the online mode of examination. Talking about the various benefits and roadblocks in the country for a successful conduct of online JEE Main, experts blamed the lack of awareness among the aspirants and parents about the medium.
Allen Career Institute, Jaipur Academic Head, Ashish Arora pointed out that his institute generally prefer relatively weaker students in academics to take online JEE Main. "Once the offline questions arrive, educationally weaker students get an idea of what to expect in the online examination and use a week's time to perform well. This year as well, the offline Mathematics paper was lengthy and it helped preparing the online aspirants well in advance," said Arora.
Dhirendra Shrivastava, Chemistry Professor in Bansal Classes Kota, pointed out that the age group, which is quite susceptible in terms of JEE, is the main reason behind lesser number of aspirants opting for online mode. "Institutes in which the aspirants prepare in, should develop the candidates in such a way that their fear for computer disappears. The age group that the JEE exams cater to, is not comfortable with online exams," said Shrivastava.  
"Misconception and psychology of parents is one reason for not opting online examination. We also encourage our bright students in the institute to take up offline instead of online, as it gets over before online and they get more time to prepare for JEE Advanced," said Arora.
However, Nipun Mittal, Physics Expert in Motion IIT Kota, said that their organization provide platform for students to approach the online examination better. "We have manufactured online tests and replica of JEE Mains questions for the students to solve them in online mode. But, as we conduct class tests in pen and paper mode, most of the students still opt for offline examination," pointed out Mittal.
"Internet based coaching will help the users to be more friendly with the technology and help them to adapt it better over time," said Shrivastava.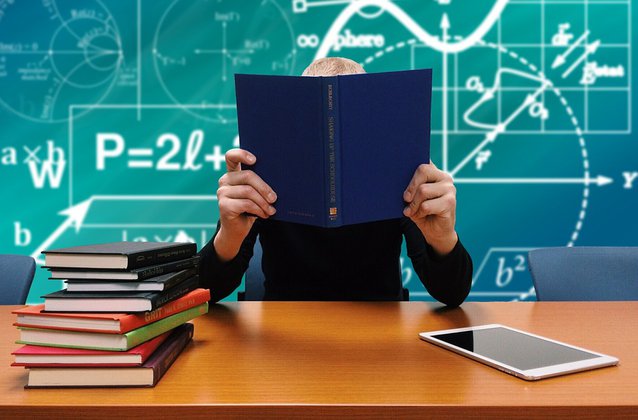 Talking about the advantages of online examination, Arora said, "JEE exams mainly are conducted in summer and online test centres provide air-conditioned environment which makes the overall examination experience comfortable for aspirants. Also, there is a benefit of changing the answers anytime during the paper, which is not possible in offline mode while answering in OMR sheets. You don't need to flip through pages and can tag questions in order to come back to them easily." He also pointed out that the online examination questions are kept a little easier in comparison to offline as not many aspirants opt for it. "It certainly saves at least 20 valuable minutes of the aspirants as they don't need to constantly flip pages for arriving at certain questions during the online examination," said Mittal.
The JEE (Joint Entrance Examination) Main 2017 conducted by CBSE (Central Board of Secondary Education) concluded today on April 9. But, journey to IITs have not yet stopped for some of the aspirants as yet, as they would have to gear up for the preparation of JEE Advanced. Successful aspirants of JEE Main will qualify for JEE Advanced, for which they have a little more than a month's time. "For Advanced JEE, aspirants should focus on their speed and accuracy in all the three subjects for better performance," said Arora while talking about preparation for JEE Advanced 2017. Dhirendra Shrivastava suggested to solve bigger and subjective numerical questions while preparing for the JEE Advanced examination. "Most difficult topics such as Thermodynamics and Coalition compound, from which questions repeat every year, should be given prominence," said Shrivastava.