Education Hub Kota witnesses T-20 League on lines of IPL
Kota in Rajasthan, which is known majorly for being an education hub in the country, is these days witnessing the Rajwada Cricket League (RCL), a major T-20 Cricket League played on the lines of the Indian Premier League (IPL). RCL is organised by former Chairman of Rajasthan Cricket Association Amin Pathan.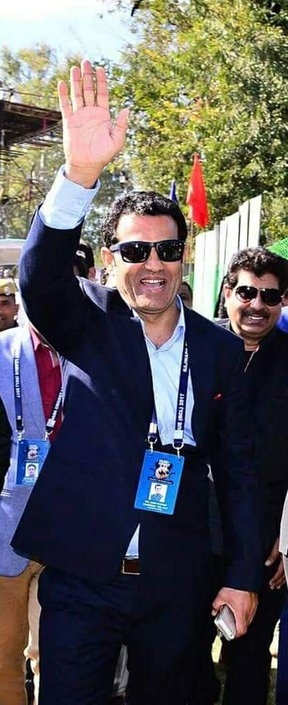 Cheer girls dancing on every four or six hit, and film stars like Zareen Khan, Jackie Shroff, Chandrachoor Singh, Kainaat Arora, Yuvika Chaudhary and other celebrities added glamour to the RCL cricket tournament being played at the International Cricket Stadium of Kota much like the coveted IPL cricket tournament. International cricketers like T. Dilshan, Justin Kemp of South Africa and Kyle Mills of New Zealand are in Kota as mentors of the different playing teams in RCL while several other international cricketers including Sanath Jayasuriya of Sri Lanka, Rusty Theron of South Africa, Jacob Oram of New Zealand among others are likely to arrive in the coming days.
The 8 club teams include Chambal Tigers, Udaipur Mewar Royals, Jodhpur Jodhana Royals, Bikaner Desert Challengers, Ajmer Meru Warriors, Jaipur Pinkcity Royal, Chittor Chetak and Jaisalmer Jaguars are playing RCL which was organised for the first time in 2016. The tournament, which kicked off from February 6 is being broadcast live in 125 countries through Neo Prime and Neo Sports channel.
When speaking to the Chairman of RCL and also former Chairman of Rajasthan Cricket Association, Amin Pathan about the objective behind organising RCL, he said that the idea is to promote sporting talent in the coaching city and also throughout the state of Rajasthan. "When the players of Rajasthan playing in RCL will be exposed to the company of International players, they will certainly benefit," he said. He said that the aim of RCL is to promote cricketing talent of Kota and Rajasthan as 21 cricketers from Kota are playing in the tournament.
When asked why he is organising RCL in Kota which is a smaller city than state capital, Pathan said, "I could have easily organised the RCL at any other place but since I am from Kota City, I decided to organise RCL in Kota because of my love for this city."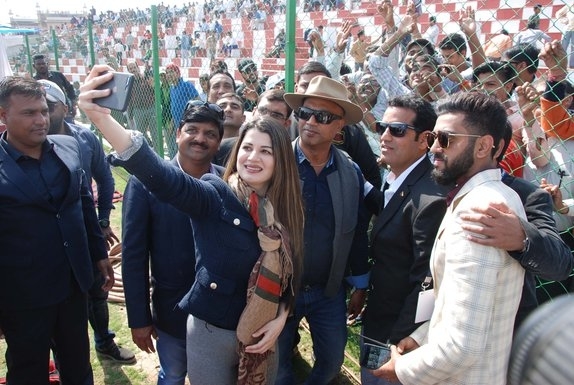 No major event, apart from the famous National Kota Dushera Mela is held in Kota so coaching students and other students reeling from stress do not have any event to take their minds off stress. RCL has given many students an opportunity to relax and enjoy. "Students, after watching RCL matches may get encouraged to take some time out of their their hectic study schedule," he said. He also added that several students from coaching institutes and other educational institutions arrived and enjoyed cricket at RCL. Regarding future plans, Pathan said that he has plans to organise some matches of RCL in Jaipur and a few other cities of Rajasthan in next year's edition of RCL, to promote the event across the state.
Cash prize of Rs 21 lakh and Rs 11 lakh will be given to the winner team and runners up.Some of the student who had come to watch the match echoed Pathan's views. One student, Aparnesh Mehta who is fond of cricket, said that was fun watching cricket match in Kota and that it was his first time watching a match live in a stadium. Another student, Shubham Kumar from Uttar Pradesh, who is currently studying in Kota said that he used to play cricket at home but when he heard about RCL, he rushed to the stadium to relax a bit from his study schedule.
International cricket players of India along with IPL and Ranji Tropy cricketers including Pankaj Singh, Deepak Chahar, Ashok Menariya, Dishant Yagnik, Nathu Singh and several other players are also going to play in the tournament.