Dr Ragini Parekh of JJ Hospital tells us why every medical student must work in rural India
The Head of the Ophthalmology Department of the JJ Hospital and Grant Medical College, Dr Ragini Hasmukhray Parekh was selected as one of India's 100 Women Achievers this year. She was one of the only five women to be picked from the field of Health and Welfare. She spends an average of 18 hours a day at the hospital or at medical camps. She holds a record of successfully carrying out 130 successful ophthalmological surgeries in a single day. For a person who absolutely loves her job, Dr Parekh had a bunch of tales to share that tell us why.
After completing over 130 surgeries in a single day in 2015, Dr Parekh faced severe backlash for allegedly hoarding surgeries and not allowing the resident students to learn. After being suspended for a month, she bounced back with a clean slate. "Sometimes, the approach you take needs to be changed. I am a disciplinarian. I was strict. It's not like I didn't want my students to learn, but my patients are not Guinea pigs either."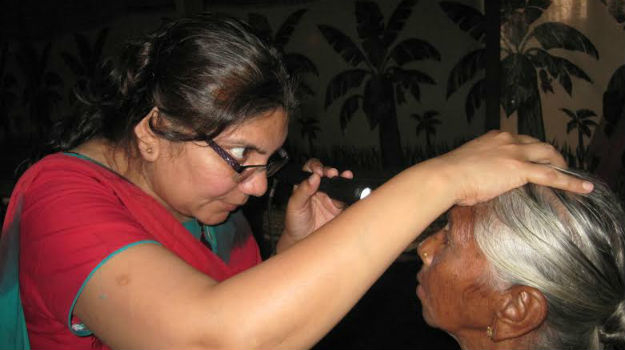 She further adds, "It isn't about numbers. In fact, on most occasions, we get tired after operating for 15-18 hours. But there are always a few more patients left. If we don't treat these people, they're not going to get better for a long time. It's most likely that we go back the next time to treat a worsened condition. So as doctors, we push a little harder and work for sometimes more than 20 hours at a go. Doing a set number has never been a primary concern. 
Throughout her career, Dr Ragini has been a part of JJ Hospital's team of surgeons who part take in medical camps held in various rural regions of Maharashtra. Over 120 camps have been organized since year 2000. "It's now compulsory for students to be part of medical camps organized in rural regions. However, back in the day, there weren't too many surgeons. We were a small team of doctors led by Dr TP Lahane. I was the only girl. We stayed in huts, ate simple meals and travelled without any luxuries. But I have always enjoyed the travel, the food and all that came with the experience."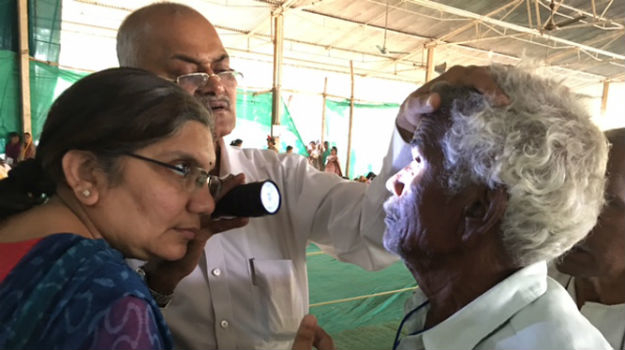 Dr Parekh belongs to an affluent Gujarati family and commenced her career as a surgeon with a private practise. However, she joined JJ to complete a bond. During that period, she visited several medical camps in Maharashtra along with a team led by Dr TP Lahane, the Dean of Grant Medical College. "After my stint at the private practise, I realised how much more fulfilling it is here. I wanted to do surgeries and there was and still is a need that needs to be catered in rural India."
"The first time I attended a rural camp, I didn't even know that I cannot expect a proper washroom in people's houses. Though a lot has changed in the last couple of decades, but you cannot expect the comfort of your home, leave alone the comfort of the operating theatre in a metro. It puts you in a tough spot and how you rise above it as a doctor is the only way to learn."
She further adds one of the biggest reasons for wanting to be a part of medical camps. "I have attended conferences across the world. Whether it's a doctor from a big hospital or an international delegate, I have seen all sorts of people ask for extra souvenirs, even I have at some point. But these villagers have a sense of simplicity that makes me want to serve them. It's not easy to manage everything at a time. However, these experiences add value to who you become as a doctor in the long run." 
​
​