Amidst difficulties, TN students take NEET PG today, rescheduled dates announced on website
(Desolated Bus stand of Chennai at 5 am today. Photo Credit- Naveen Zlatan)
Medicos taking NEET PG from three centres in Tamil Nadu managed to reach their examination test centres with great difficulty and took the examination successfully. The National Board of Education(NBE) Executive Director Dr. Bipin Batra, earlier today, tweeted about the beginning of the examination today at test centres across the country. The medicos were uncertain about their travelling arrangements yesterday as most of the state bus services were not operational after the demise of CM J Jayaalithaa on December 5.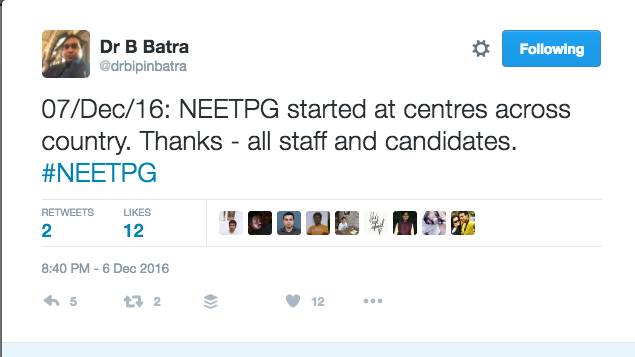 ​
Talking to PaGaLGuY, NEET PG aspirant Naveen Zlatan shared his distressing experience about his journey from his hometown, Villupuram to his test centre in Chennai. "There was only one bus going from my home town to South Chennai, which I boarded last night. However, from there, I wasn't able to get a bus to my centre till 6 am today. I tried Ola and Uber services but their cabs were not available in that area. Finally, I called one of my friends and he dropped me to the test centre before 9 am," said Naveen. He further informed that the bus, that brought him to South Chennnai, was very crowded and charged Rs. 300 extra than the usual fare. 
Another medico, Mukesh Kumar Ganesh from Namakkal, begin his journey at 5 am along with his friends in a car that they rented personally to reach the test centre. "We managed to reach the centre exactly at 9 am and all of us were allowed to take the examination," said Mukesh. 
While candidates took the examination today, there was ambiguity among the medicos about the re-scheduling of the canceled December 6 examination in Tamil Nadu. The NBE website has notified candidates, who were originally scheduled for December 6 examination in the three test centre in TamilNadu, to find their rescheduled date from the website.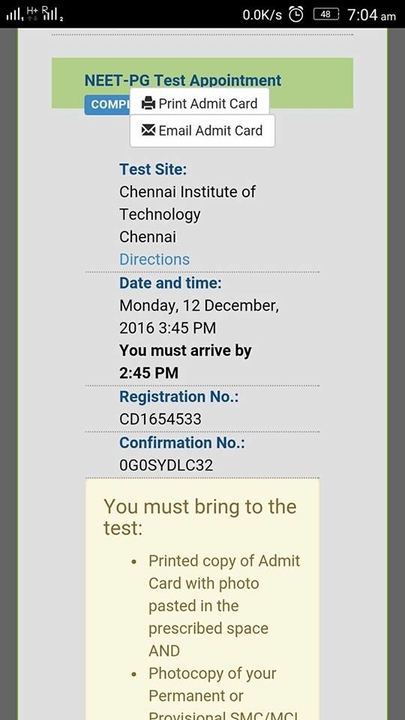 One such candidate, Eashwer Prachu, who has got his rescheduled date for the examination on December 12, informed about the process to get it. "You need to log in with your id on the website www.nbe.prometric.com and download the rescheduled admit cards with details of venue and dates mentioned," said Eashwer. 
Talking about the examination, Naveen pointed out that it was a good paper for him, keeping in mind that it was his first attempt. "Around 50% of the questions seemed tough for me, but I am happy that I could at least take my examination amidst all the fuss," concluded Naveen.