3 Women doctors from India who fought their way to clinch glory
Education and liberty for women in general in the nineteenth century was strikingly different from the present day. From marrying girls at a tender age to terming them ineligible for higher studies, there were restraints to dreams and insurmountable pressure to abide by the norms of the society for women. Fighting all odds, some women took the limitations as challenges and broke the glass ceiling to fight for their aspirations. On International Women's Day, PaGaLGuY presents the three indomitable ladies who changed how education was perceived for woman in the country at the nineteenth century.  
​
Kadambini Ganguly
One of the brave hearts who shed the set norms of the society to become the first women doctor of the country was, Kadambani Ganguly. She, along with Chandramukhi Basu, were the first Indian women to pass graduation degree in the year 1878. After her graduation from Bethune College, Calcutta, she got married to a widower Dwarakanath Gangopahyay. After her marriage, she didn't give up her ambitions and ultimately decided to get into medical profession. In her expedition, climbing the almost impossible stairs of getting into the medical profession being a woman in a country like India, her husband turned out to be the biggest support. He was an ardent supporter of female education and helped his wife in every major decision she took in her life for her education. With hard work and dedication, Kadambini successfully got admission in Calcutta Medical College in 1884. But, getting into the medical college was not the end of challenges for her. She was subjected to opposition from the faculty members and fellow students being the only female student in the college. It ultimately resulted in her failing in medicine, although she passed with good marks in every other paper. Hence, she was not offered the MB Degree and was given Graduate of Bengal Medical College Degree by the college in 1886. She was not content with the degree and went on to further educate herself leaving behind her five children to the care of her elder sister. She sailed to Great Britain in 1892 and came back with licentiate post-graduate medical diplomas in medicine and surgery from three different colleges in Edinburgh, Glasgow and Dublin. After coming back to Calcutta, she got attached to Lady Dufferin Hospital and practiced obstetrics and gynaecology in Calcutta.
​
Anandi Gopal Joshi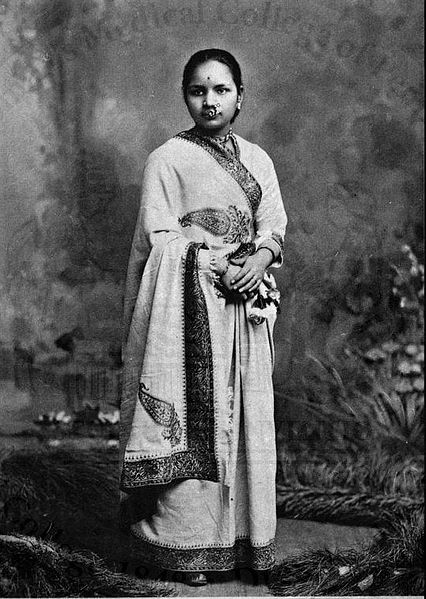 Kadambini Ganguly was not alone who fought for her rights to get into the world of medicine at the time when patriarchy was a colossal part of the society. When Kadambini was struggling to complete her education in Calcutta Medical College, there was another woman down west trying to find her way to get into a medical institute in United States to fulfil her dream of becoming a doctor. An woman from Maharashtra, Anandi Gopal Joshi, was the first woman who set sail on American soil from India for completing her education. Death of her 10-day old child, when she was only fourteen years old, is believed to be the reason of her opting for medicine as a career. She wrote a letter to Women's Medical College of Pennsylvania, requesting whether she could undergo their medical course.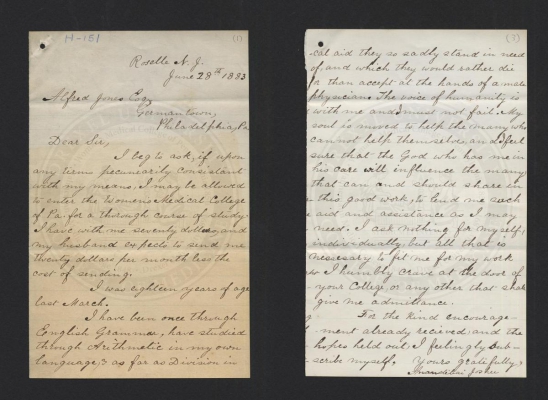 In her letter she mentioned, "I have with me seventy dollars and my husband expects to send me twenty dollars per month less the cost of sending. I was eighteen years of age last march." She travelled to Pennsylvania and begun her medical education at the age of 19. She completed her MD degree in 1886 and set sail to India to start practice in India as the first woman doctor of the country. But, during her study in America, she contracted tuberculosis and her health declined exponentially in process. Although her husband and close ones suggested her to settle down in US and practice there, she decided to get back to the people in India and serve them. She was appointed as the Physician-in-charge of the female ward in the Albert Edward Hospital on her return in the princely state of Kolhapur. She breathed her last on 26 February, 1887, giving up to tuberculosis at the age of 22.
​
Dr. Rukhmabai
Quite contrary to Kadambini Ganguly, another female doctor from Maharashtra, Rukhmabai fought against her own husband Dadaji Bhikaji to end up getting the education she always desired for. Dadaji Bhikaji was nineteen-year-old when Rukhmabai (11) got married to him. She refused to move to the house of Dadaji after marriage to which a series of court cases began from 1884 (when Rukhmabai turned 20). Dadaji wanted her to move to his house, which Rukhmabai and her step father Sakharam Arjun firmly denied. This gave rise to the constructive discussion surrounding abolition of child marriage and consent of women before marriage. Rukhmabai, by 1884 became a learned woman and started writing under the pseudonym A Hindu Lady in Times of India.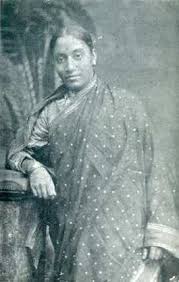 In one of her letters she wrote, "Marriage does not interpose any insuperable obstacle in the course of their (men) studies. They can marry not only a second wife, on the death of the first, but have the right of marrying any number of wives at one and the same time, or any time they please. If married early they are not called upon to go to the house and to submit to the tender mercies of a mother-in-law; nor is any restraint put upon their action because of their marriage."
She even wrote to Queen Victoria after the court affirmed the marriage. The queen dissolved the marriage immediately and on July 1888, a settlement was made with Dadaji Bhikaji in which he surrendered his claim on Rukhmabai for a payment of two thousand rupees. The series of court cases further gave rise to the fight against the forceful marriage of minor girl child and helped in passage of Age of Consent Act, 1891, banishing child marriages across the British Empire. Soon after she was relinquished, she set sail to England and got admitted to London School of Medicine to pursue medicine. She came back to India in 1895 and became one of the first women doctors in India when she started practicing in a women's hospital in Surat, Gujarat.