XAT 2017: Perseverance and time management is key to success, say XAT 99+ percentile candidates
The Xavier Admission Test 2017 results were out on January 25. Ever since the results, PaGaLGuY has been bringing you the cream of those who did well in XAT 2017. We got Kanishka Singh's story within few hours of the results and we are sharing some more success stories.
Bhavya Desai (99.33 Percentile)
Bhavya Desai, a B.Com (Hons.) in Accounting & Finance graduate from Kolkata, was surprised to know his percentile because of the nature of the exam. "XAT is filled with ambiguous topics. I knew about my performance in Decision Making and Verbal Ability only when I saw the answer key. Yes, I was confident of a good score but a percentile over 99 was unexpected," an excited Desai told PaGaLGuY.  
Bhavya has a gut feeling he will convert XLRI and pursue BM. But 'there is no room for complacency' he says, before the GDPI. Although Bhavya claims that he got calls from other institutes, he wants to stick to XLRI.

Talking about his prep days, Bhavya confessed he has always been weak in Mathematics. "Have never been a good Math student, and even though I tried solving Algebra and Geometry problems really hard, I had to give up after a point in time. But I made it a point to focus hard on my strength instead of letting weakness get the better off me. So, I started focusing more on my strongest subject; English," said Bhavya. Decision Making is one subject in which Bhavya scored the most marks and he mentions it to be the paper that can 'make or break one's chances'.
Advising future XAT aspirants, Bhavya states that XAT is best considered 'just another aptitude test'. He explains, "If you work smart, you could be knocking the doors of yours desired B-School easily."
Abhinav Srivastava (99.54 Percentile)

Final year PESIT Bangalore Mechanical Engineering student, Abhinav Srivastava was confident of getting 99+ percentile as he had a great exam. This Jharkhand XAT aspirant kept practicing quantitative and data analysis questions before the exam without ignoring his final year studies.
Abhinav is not taking any extra pressure before the GDPI round as he is confident of getting a BM seat in XLRI. "Even if I don't make it to XLRI, I have other options open and thus there is no additional pressure on me before the GDPI," said Abhinav.

Abhinav has not really worked on a strategy to clear the GDPI round as yet but he is considering attending some mock interviews.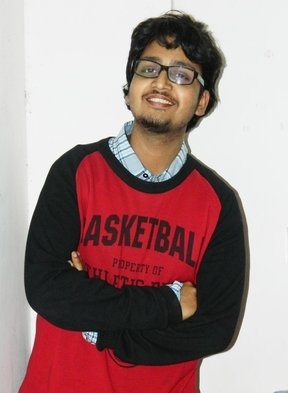 Faraz Khan (99. 65 Percentile)
Electric Engineering graduate Faraz Khan was working in a startup at Gurgaon when he took XAT this year. He had no idea that he would score a 99+ percentile in XAT. "I have always thought I won't be able to crack XAT as it is supposedly the toughest management entrance examination in the country and two thirds of the paper is non-mathematical," said Faraz.
Good at Mathematics, Faraz was sure of scoring good marks in Quant but he was surprised with his DM (Decision Making) score (98.309 percentile). It also helped him get his overall percentile to 99.65.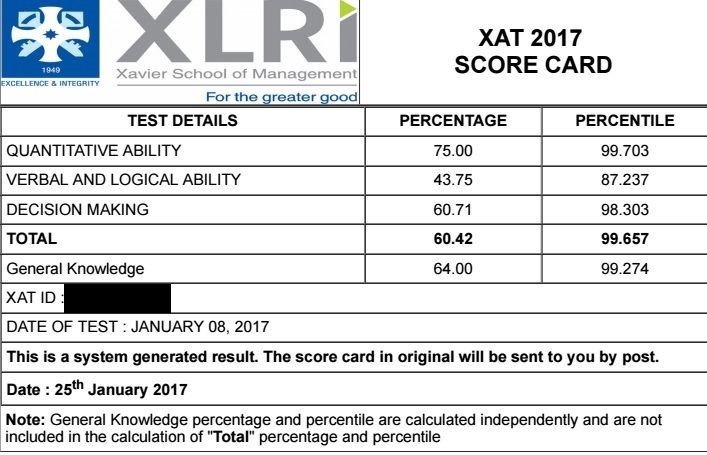 "Although I am expecting a call from Management Development Institute (MDI), Gurgaon, I will give my best to clear GDPI to get admission in the BM course at XLRI," said Khan. He took mock tests before taking CAT and that gave him the required confidence before XAT.
Faraz thinks that perseverance along with smart work and time management is the key to success. When asked about what he is planning to do before GDPI, he said, "I am taking a break and spending time with my friends and family."