Technology is not an event; it's a part of everyday learning. To celebrate this part of our daily life, NIT Trichy brings to you 'Pragyan'. This fest is organised by NIT Trichy's organisation which itself is also named Pragyan.  The organization Pragyan happens to be the first student-run organization in the country to get an ISO 20121:2012 Certification for Sustainable Event Management.
Pragyan, the fest, presents an opportunity for engineering students to convert their ideas into reality. With teams from over 60 countries taking part in the contests, Pragyan will host more than 50 events spanning across 11 genres. It's not just the prize money that is lucrative, but the allure to compete and excel that has been drawing the participants to Pragyan.  The fest will also host a workshop series that will be conducted by visiting companies, Texas Instruments, SEBI, Amazon and the like.  
What good is a tech-fest without a good debate? The idea of 'Crossfire', a panel discussion, was born with precisely this thought in mind. It aims to provide a global platform for academia, industry and government to interact with the student fraternity. Every year, Pragyan teams up with the best technological organizations to come up with challenging and useful workshops, just for participants.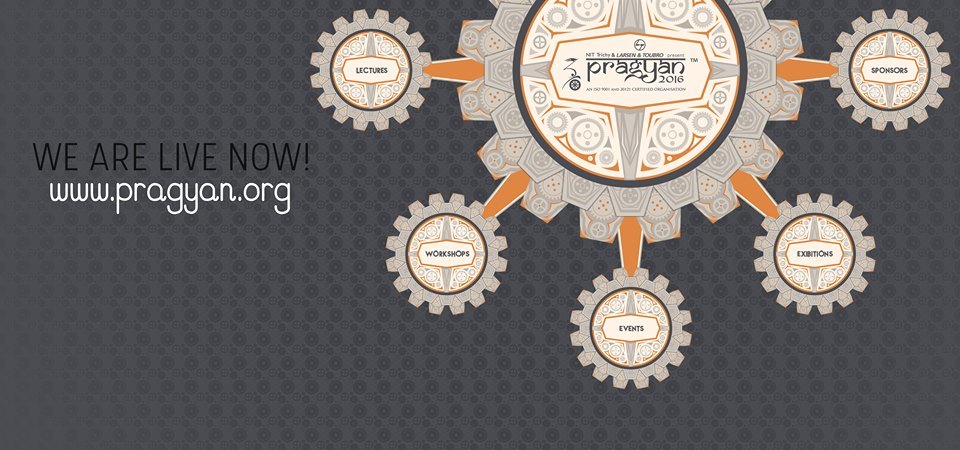 The various exhibitions will also showcase some really interesting displays for the participants to check out. Along with this, the students of NIT Trichy, under the banner of 'Sangam', display models developed by them on various problems. It ain't all work and no play. Pragyan will host an array of events under 'Infotainment' that will be a welcome relief from all the knowledge and experience-driven events.
Currently in the 11th edition, Pragyan hopes to bring fore a different perspective to see science.