Was the attack on IIT Madras PhD student really driven by the beef-slaughter-ban issue, may be not
The country woke up to yet another absurd beef-slaugher-ban case. This time, the victim was a Phd student from IIT Madras, Sooraj R. Typically, he was beaten up by people who support the beef ban – at least so screamed most newspapers today.
But was it really an extension of the beef-ban or no-ban hysteria? Or was it rival political parties and ideologies having a free run on the campus and not letting go of an opportunity to grab media glare. PaGaLGuY looked closely at the turn of events since the incident took place (on May 28, 2017) and we feel the genesis could possibly be a 'campus-brawl' that has been painted in political hues.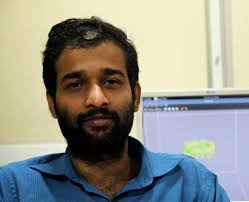 There are of course two versions to the story – typically coming from those students who support the ban on beef and those who don't. PaGaLGuY spoke to a PhD Economics scholar of IIT Madras, Amar Jyoti Choudhary, who said that only one side of the story has been circulated so far. Amar alleged that the spark was primarily a rift between two students – Sooraj R and Manish in the Jain canteen on campus.
According to Amar Jyoti, Sooraj had visited the Jain canteen to grab a meal. "Manish spotted him and questioned his presence there as Sooraj had also partaken in a Beef Fest in the campus itself on May 28. To which, Sooraj replied that he would eat wherever and whenever he wanted." This verbal spat got ugly and within no time, the two students were in a physical scuffle which went uncontrolled for a while.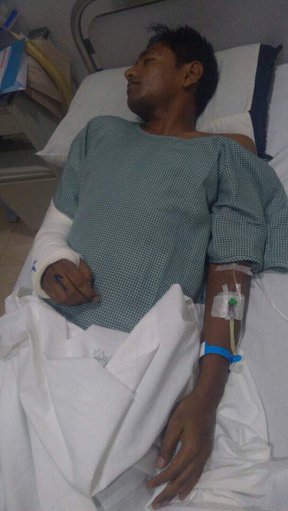 Amar Jyoti who is a friend of Manish said that his pal was also injured in the fight that ensued but for some reason, Sooraj is being made out to be the victim. "Manish had fractured his right hand. But I cannot say much since he is not being shown in a favourable light, Amar Jyoti said. The Economics scholar however added that while one cannot stop anyone from eating what he wants, one cannot force eating preferences on another.
But this is Amar Jyoti's version.
There is yet another story making the rounds which is being propagated by the Ambedkar-Periyar Study Circle – the independent student body of IIT Madras. It was this group which organised the Beef fest on May 28. This group has stated in its Facebook page that Manish had threatened to attack other students for the same reason and that Sooraj was not his only victim. The FB page has much more about Manish but given the fact that we do not know who is in the wrong, we decided not to publish more.
The two sides are obviously sticking to their versions and media attention and injuries on the two prompted the Dean of Students, IIT Madras to take serious note. In an email to the students, he has requested them to maintain peace and harmony inside the campus. His mail also spoke about forming an independent committee which would hear both sides of the story and prepare a report.
But wait, there is yet another angle to the story.
The Student's General Secretary, IIT Madras, told PaGaLGuY that the issue was being totally blown out of its proportion. "Students of IIT Madras are known for their academic record and research. I condemn any sort of violence in the University and would like to restore peace in the campus. We would like to be known to the outer world for the achievements and not for the one off cases of violence."
PaGaLGuY will get follow this incident and report on the important developments.