Often regarded as force multipliers, the Central Armed Police Force (CAPF) is one of the most diversified defence force in the world. Young officers are drawn into CAPF after a two-stage competitive exam conducted by the Union Public Service Commission (UPSC). After successful completion of the training imparted by the respective academies of CISF, CRPF, BSF, SSB, and ITBP, a trainee officer is posted as an Assistant Commandant.
The service profile of an Assistant Commandant (AC) in the CAPF depends upon the type of paramilitary force he/she is part of. From the ice-capped mountains in the Himalayas to the salt marsh desert of Kutch, ACs are expected to lead from the front and perform every duty under the sun required for national security.
​
The Central Industrial Security force (CISF)
"I joined the Central Industrial Security force (CISF) in 2015 as an Assistant Commandant. An AC's service profile in CISF is more sought after and urban-oriented, and hence the chance of encountering a combat situation is very low. Many of my seniors have retired without even firing a bullet in their entire career. It also means that you can have a good family life with the best available accommodations," said an Assistant Commandant of CISF.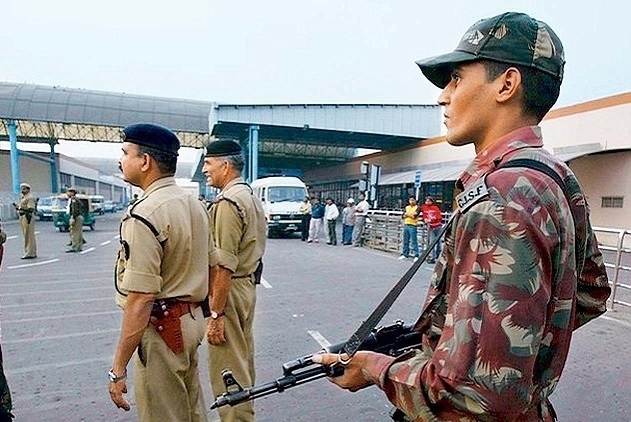 ACs in the CISF are responsible for securing important government establishments. Ideally, security at an airport is taken care of by a Commandant followed by three ACs and other personnel under them. The AC further added, "Due to the small size and moderate expansion of the force, the scope for promotions is relatively slow when compared to other forces like CRPF, ITBP, and BSF."
The Central Reserve Police Force (CRPF)
 "I joined the Central Reserve Police Force as an Assistant Commandant due to the challenges that the service throws at you. From riot control to counter-insurgency operations, CRPF is often used for every operation that deals with internal security threats. CRPF has taught me to respect the burden, as it also rewards our service with better scope for promotions. Our force has the most number of casualties when compared to the other paramilitary service. People who want to enjoy their family life should refrain from joining the CRPF, or be prepared to have a life with an extended family of 120 men whom you will command as an AC," said an AC from CRPF, currently posted in Jharkhand.
During an ongoing election exercise, an officer in the CRPF might travel through more than 10 states in a period of 2 months. As an AC, you can be posted anywhere in insurgency areas, mainly the Red Corridor or in Jammu and Kashmir. The severe work pressure and dismal scope for promotions after a certain level have led many officers from the CRPF to resign and hunt for better opportunities. "In the present situation, you can expect only 3 promotions, that is till you become a Commandant. Around 90 % of the posts above the Commandant level, are filled in by IPS officers," said an AC posted in Jammu and Kashmir.
For UPSC CAPF 2016, 2017 interview questions, click here.