Union Budget 2017: This is how Twitter responded to the budget presented today
As the Union Budget 2017-18 was being presented in Lok Sabha by Union Minister of Finance Arun Jaitley, twitter was witness to hilarious and honest responses from different users. Here is a compilation of a few:
​
Before budget was presented, there come the expectation tweets, this one is a typical one. The common man seems to be a favorite analogy for all. 
The day of the budget makes everyone excited and in this many verdicts are passed, here is an observation.
The part in the budget which interests most people is changes in tax slabs and rates. A surcharge on people having income more than Rs 50 lakh will be charged a 10 per cent surcharge. This tweet explains why it is called 'surcharge'.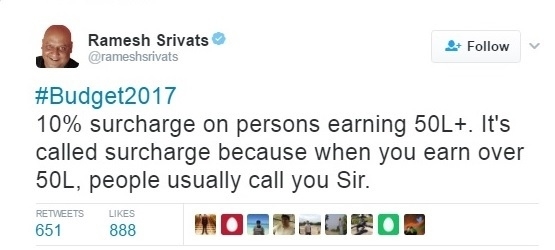 As the budget speech progressed, details, jargon and abbreviations started pouring in and this is what it meant.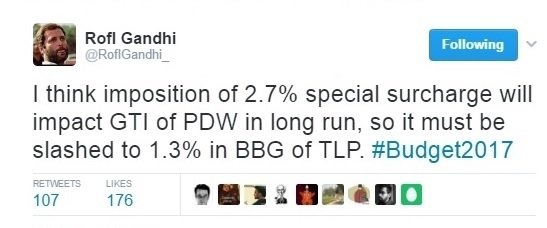 For some it was the taxes which were important, while for others, old habits die hard.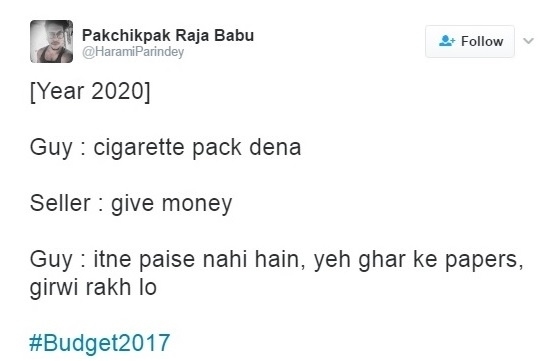 And the day concluded, it was time for some honest confessions.