Two Allen students to represent India at 10th Astronomy Olympiad
Lakshya Sharma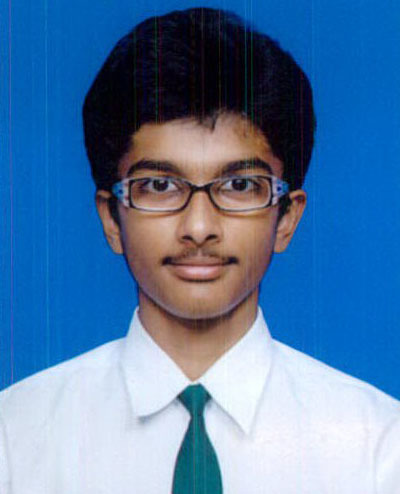 Yash Mehul
Two students of the Allen Career Institute in Kota have done the country proud. Lakshay Sharma and Yash Mehul have been selected to represent India at the 10th International Olympiad in Astronomy and Astrophysics to be held from December 9-19 at Bhubaneswar. 
Naveen Maheshwari, Director of Allen Career Institute, informed that 60 students from all over the country had participated in the second round of the Olympiad – Orientation Cum Selection Camp – held at Homi Bhabha Center for Science Education, Mumbai, from May 3-19. "Of the 10 students who were selected, two are from the Allen Career Institute Kota," he said.
The final round of the competition will see the participation of students from across 50 countries. In the Olympiad, 10% of the toppers get Gold Medals.
Maheshwari told that the Olympiad was held in three different rounds. The first round comprised written examination saw the participation of 25,000 students from Class 11 and 12 from all over the country. From this, 60 students were selected for the second round conducted at Mumbai. Only 10 students were chosen for the final round. Allen's Classroom Coaching student Lakshay Sharma, who hails from Lucknow, earlier won Gold medal for the nation in IJSO-2015. An NTSE scholar, Lakshya also got fellowship on AIR-13 in the Kishore Vaigyanik Protsahan Yojana (KVPY). Yash Mehul Mehta has also bagged KVPY fellowship and secured AIR 42. He was also a topper in the Technothlon held at IIT, Guwahati. 
Brajesh Maheshwari, Director of Allen Career Institute, told 47 students from the institutes have made it to five different Olympiad's selection camps. He added that 16 of its students have been selected in the International Junior Science Olympiad, 14 in Biology, eighth in Chemistry, five in Physics and four in the Astronomy Olympiad.