Travel Diaries: Student life in Japan
​
Going abroad for higher education is never a smooth ride. Partly, because it involves adapting to a culture that's new, unfamiliar and perhaps to some extent even intimidating. How promptly one adjusts to a foreign country is determined on how quickly one adapts to its culture, language, food, weather, and on how easily he/she is able to befriend residents. Keeping that in mind, PaGaLGuY plans to run a series, one each week, wherein we speak to students pursuing education in different countries to learn about their experience adapting to a new culture.
First in the Living and Studying series are Indian students—Pooja Bhasin, Ayushi Kanodia and Prachi Bari — who share their experiences about living in Japan.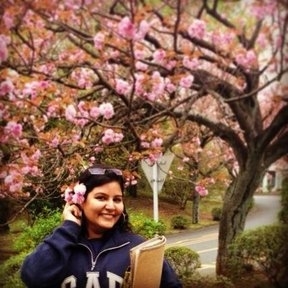 Pooja Bhasin: When Pooja moved to Japan a few years ago to pursue Masters in Education with Specialisation in TESOL (Teaching English to Speakers of Other Languages), from Soka University, Tokyo she had a lot of adjustments to make. "It took me a while to blend in. I am a vegetarian and finding veg food was very hard. Additionally, vegetables are more expensive than meat  in Japan. Eventually, I started eating meat because it was just more convenient," she said.
 While the Japanese are extremely helpful and kind to foreigners, Pooja observed that they are also very reserved and like to maintain a distance. "They are very formal. On public transport, everybody avoids making eye contact; is extremely quiet and has their nose in their phones. I like speaking to strangers and in India we tend to strike up conversations really easily with strangers on the local train or bus. It's been over 3-4 years that I've been living in Japan and I still struggle with this aspect," said Pooja, who graduated in 2015 and has been teaching in an international pre-school in Tokyo since then.
 She said she also loved the Japanese festivals that are mostly nature based. "They have many festivals like the summer and autumn festivals. There are special viewing spots to enjoy natural seasons like cherry blossoms, wisteria, azaleas in spring; roses in summer, deciduous trees in autumn, chrysanthemums and illuminations in winter, which I look forward to the most," she said, adding that the Japanese also celebrate many International festivals in Tokyo.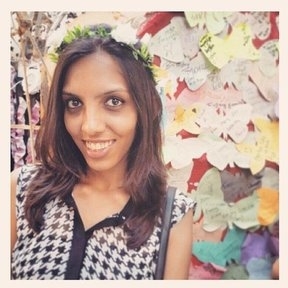 Ayushi Kanodia: Twenty four-year-old, Ayushi Kanodia moved to Tokyo, Japan in September 2016 to pursue Masters in International Business. According to her, the Japanese culture is unlike anything she has experienced before. "Adapting to the Japanese culture has been challenging at times but a great learning experience. It helps me have a new perspective to things altogether," she said.
 Upon first moving to the country, she was smitten by the polite nature and hospitality of the Japanese. Another attribute of the Japanese people that left her impressed, is their punctuality. However, her two cultural barriers were with respect to food and language. "Language is a big challenge. Although English usage is becoming more prevalent in the country today, it is still important to know Japanese to go about one's daily life," she said, adding that people around her have been helping her learn the language.
 Ayushi is also looking forward to experience the different climates of the country, which is very different from that of India. "I haven't experienced all the seasons yet but I loved autumn. It was mesmerising to see the trees change their colours. Winter is a bit difficult to adjust to as I come from a Tropical region (Mumbai) where we don't have winters. There are some challenges now but it is all helping me become more patient," she said.
 Ayushi has a huge group of friends — Japanese as well as those from other countries. She often takes her Japanese friends out for Indian food, as they are excited to know about India and its culture. Within four months of her stay in the country, she has already got an opportunity to attend many cultural exchange events. Additionally, she has had the opportunity to meet junior high school and high school students and teach them English. "It's amazing to see their motivation to learn English," she said.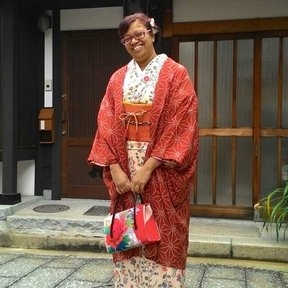 Prachi Bari: Pune-based journalist Prachi Bari, went to study Japanese in Osaka University, Japan on an exchange programme for six months in September 2015. "I was there on a partly-funded scholarship. The whole idea about the programme was to learn how to use Japanese in your daily life. Unlike other students who lived in dormitories, I rented out a place, so that I could experience life as a commoner in the country," she said, adding that towards the end of the six months she could speak the language fluently. Upon moving to the country, she was in absolute awe of the Japanese and their culture. She befriended a Japanese woman at a super market who taught her to make Japanese delicacies like Yakisoba (grilled noodles) She also taught her to identify fresh fish. "I love experimenting with food and I'm open to trying out different delicacies. My Japanese friends were very surprised to know that I love eating Japanese food, as most Indians find it very bland," she said.
 Prachi used to go sightseeing across Japan on her weekends. "Japan's transportation is one of the best in the world so travelling across the country was never difficult," she said. In the last leg of her trip, Prachi also visited Kyoto, about 56km from Osaka, where she dressed up in the traditional Japanese attire for a day. "I visited an ancient place called Gion in Kyoto where one can dress up traditional Japanese attire. They will dress you up in a Kimono, do up your hair and make-up and make you look like a local Japanese woman. It indeed was a fun experience," she said.
​