?>
TISS Final Placements 2012-14: Citibank, RIL, Accenture and Samsung largest recruiters
The Tata Institute of Social Sciences recently concluded its final placement process for the HRM and LR batch of 2012-14. Out of the total batch size of 59 students, 56 participated in the placements. The institute informed PaGaLGuY that 3 students opted out due to personal commitments or pursue other avenues. 36 companies participated in the placements and 35 of them made offers. No international offer was made to the student.
All offers were made in the HR function. Citibank, RIL, Accenture and Samsung were the largest recruiters with 4 offers each.
Sector-Wise Drill Down:
Companies which made offers across each sector: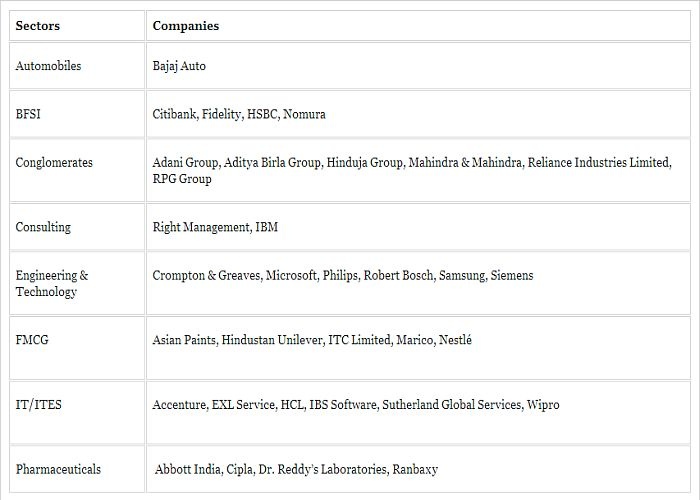 Note: The placement report is based on claims made by the institute in its placement report and answers to our questions thereafter. The institute has not informed us about following a known placement reporting standard or applying an external audit, so PaGaLGuY does not take responsibility for the accuracy of the claims.