Those who'd like my autograph, queue up please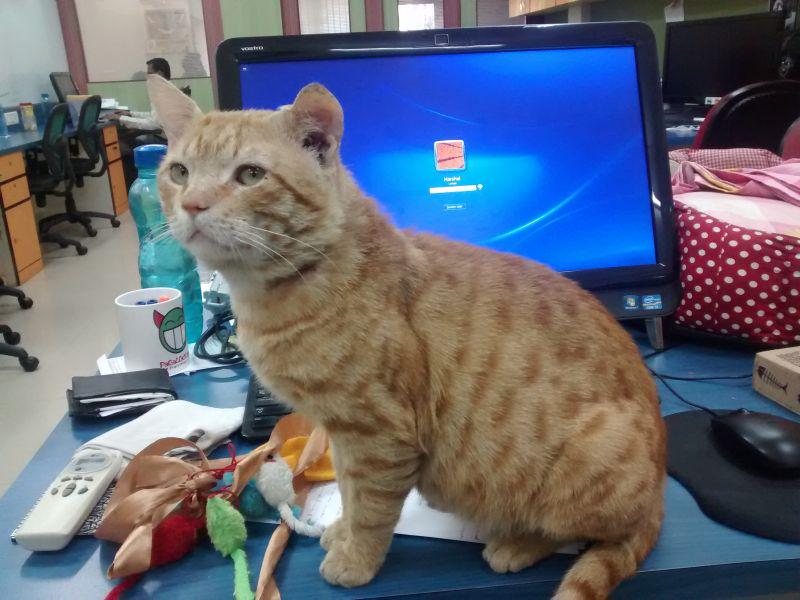 Hey all,
I have become a celebrity – I am all over the papers (one newspaper has many editions), internet and top of mind as well.
There were no Monday Morning Blues for those who picked up the Mumbai Mirror  and saw my mug staring right back at them from page 6. They loved me and loved my story. Since then, my colleagues at PaGaLGuY  have been inundated with phone calls and congratulatory messages.
Well, what can I say? Stardom is not new to me. I was over the papers even as a kitten when the Mumbai Fire Brigade rushed to the Champaklal Building to rescue me from a tree trunk in 2011. 
My tryst with media remained. I started writing articles for PaGaLGuY's Channels and they were quite a draw. Today, when PG newbies are asked by their friends and families, how the office is – they send my photo to describe the company in one word, rather one photo. 
So the article today is like a good, creamy, icing on it all.
Those who'd like my autograph, inbox me your address, will mail across. I have become slender since the photo in the newspaper, but better looking.  There are quite a few photos of me on PaGaLGuY – if you want my paw on any particular one,  let me know. 
All my fans all over – I love you. 
http://www.punemirror.in/columns/columnists/mitali-parekh/The-right-cat-for-the-job/articleshow/4633…