There needs to be more awareness about OT not just among students and patients, but also among medical practitioners: Dr. Jayashree Kale
Dr. Jayashree Kale, joined GS Medical College and KEM Hospital, Mumbai in 1976 as a student of Occupational Therapy, and is presently heading the OT department, which offers 40 UG and 20 PG seats for each batch. Dr. Kamla V. Nimbkar, started Occupational Therapy as a part of healthcare studies in the year 1950 in India. She was responsible for initiating the first occupational therapy school in KEM Hospital, Mumbai, which was the first ever school of its kind in Asia. The history of Occupational Therapy is thus not very old in our country and there is an overall lack of knowledge about this branch of healthcare in this part of the world. People often confuse Physiotherapy (PT) with Occupational Therapy (OT) and count them as one, due to their lack of information and awareness. On the occasion of World Occupational Therapy Day, which is celebrated on October 27, PaGaLGuY interviews the HoD of GS Medical College and KEM Hospital, Mumbai Dr. Jayashree Kale, to talk about the various aspects and challenges that OT, as a healthcare education specialisation, is facing at present. 
​
 Dr. Kale shares her experiences on how her transformation took place from an undergraduate student in the college to that of the HoD, handling the current batch of students amidst the financial challenges in a reputed BMC (Brihanmumbai Municipal Corporation) backed college in the city.
Being a medical stream that is 'less glamorous' than that of MBBS and BDS in our country, how did you end up joining Occupational Therapy?
I went exploring all over medicine after I finished my school. It was our family physician who convinced me and my family about Occupational Therapy stating that this would be a better choice than Physiotherapy. Not knowing the difference between OT and PT, I joined GS Medical College and KEM Hospital with a lot of apprehension at the beginning. As a student, all of us feel that no one recognizes Occupational Therapy and I am sure most of my students feel the same when they join the course. But as they learn more about the profession and understanding how important they are to patients; when they start to register the development in the patient, they start growing as professionals and start loving what they do. The four and a half years of the course changes their perception towards Occupational Therapy and makes them a professional in the field. After completing my Bachelor Degree in OT, I completed my Master's degree from the same college. I have also worked for three years in the US as an OT specialist and finally decided to come back to India to contribute to the progress of the stream in the country. 
There is a fine line difference between the Occupational Therapy and Physiotherapy which many people tend to misunderstand. Can you tell us in brief about the distinction between the two?
Both Physiotherapy and Occupational Therapy are parallel wheels of rehabilitation and go hand in hand. In the coming years, I see there is a lot of overlap between the two. Physiotherapy in our country started after Occupational Therapy and rose to prominence in all these years. Roughly, anything concerned with the upper body, exercise, physical modalities or any kind of muscular skeletal problems or any interventions or stimulations are done by an Occupational Therapist while the lower extremities are under the purview of a Physiotherapist. For example, for a Physiotherapist, curing a patient who has suffered an accident would be to make him walk again on his/her feet, but for an Occupational Therapist, we not only ensure functional mobility of the person to be able to walk again but also complete their regular day-to-day activities. This needs coordination, balance and cognition on our part to ensure that the patient can perform their objectives normally and with ease. An OT treats a patient in areas where their performance is lacking, and incorporates or translates that performance into his /her functional achievements and then helps him/her to re-integrate into the society. 
Keeping in mind that the GS Medical College and KEM Hospital is the first college in Asia to offer OT as a course, what could be the expectations of the students from the college? What measures can be taken to attract more students to the Occupational Therapy? 
To be honest, most of the students that join Occupational Therapy initially want to join either MBBS or BDS. It is because they don't get admission in any of the two that they choose Occupational Therapy. Very few have any idea about OT and come with the intention to join OT as their first preference of study. We offer a four and a half year UG and three-year PG course at our college along with a PhD degree in the stream. Most of them suffer from a feeling that their efforts won't get recognized in the long run and decide not to opt for the course. This is a recurring problem in our college. To address this, we will need more colleges offering occupational therapy in our country and make the government realize that there is a need of trained Occupational Therapists. Getting new and advanced equipment, maintaining the equipment on a regular basis, getting a better place for the students to practice and increasing awareness about the benefits of OT among students can surely influence more students to join the course in the future.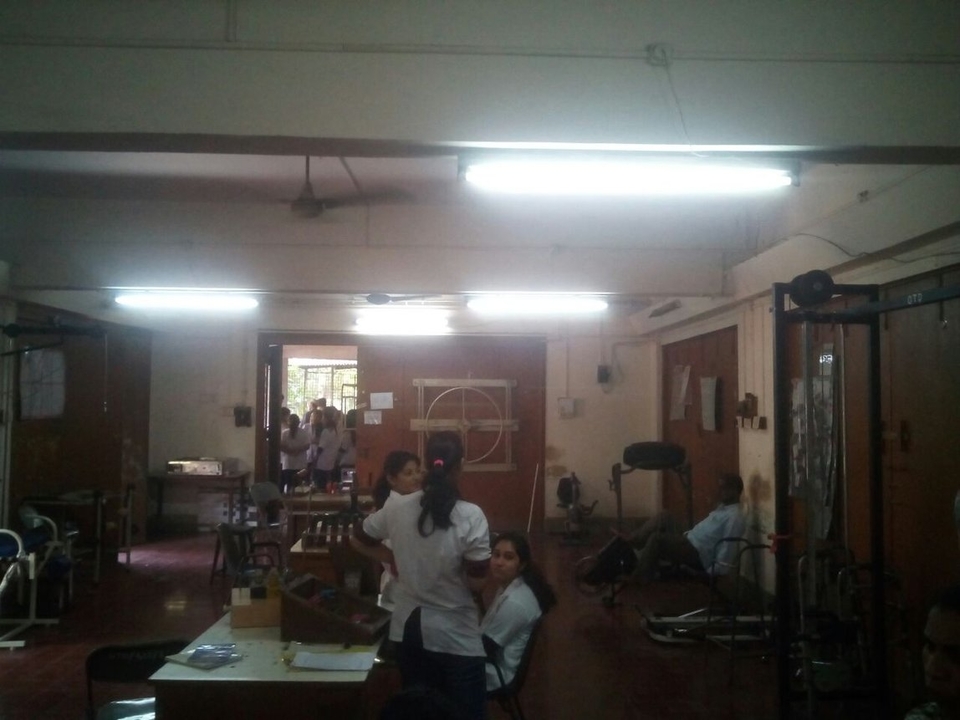 What is the conversion rate of students who sign up for the course as professionals after completing their UG and PG courses from the college? 
This course was designed in such a manner that it could suite a person with high intellectual calibre. We need good quality students for the course because the course is not just about reading, but is application-based reading. The therapists need to understand the medical state of the patient as well as recognize the patients' abilities  and apply their findings to the problems faced by the patients. We expect students to develop expressiveness in them, so that they can effectively deal with patients and treat them progressively. Three-fourths of the batch in the college successfully passes and completes their internship every year. But the problem is, many of these UG students who graduate from the college intend to go abroad and study further. Due to the better opportunities and prospect of jobs, many students settle there as practitioners, leaving behind a dearth of qualified OT specialists in our country. Very few of them complete their PG courses from India and get into the field of OT, that is, working as Occupational Therapist in India. 
Can increasing the number of seats in institutes offering OT help in filling the void of OT experts in the country? 
Only increasing the number of seats will not help. The brain drain to US and other foreign countries due to better opportunities is what is causing a dearth of specialized Occupational Therapists in the country. When you increase the number of seats, you have to increase the number of job positions in the country as well. Many of the fancy private hospitals, even in a city like Mumbai, don't have enough OT posts and those that are there are mostly filled by Physiotherapists. In US, there are separate posts for OT and PT in every major hospital. Most of the physiotherapists are now staying back in the country, resulting in more OT posts in the hospitals getting filled by physiotherapists.
Do you think we have enough awareness about the course in the country? What can be done to increase the awareness and interest among the students to pursue OT as a career option? 
When it comes to awareness about OT, it is a persistent problem in our country. We need to inform students about the sector at the school level by telling them about the importance of OT and how it can help people get back to their normal lives. There can be street plays, television commercials and newspaper/billboard advertisements from by the government to spread awareness among the common people about its benefits. We can also use technology and take help from social media to make people  aware about the stream.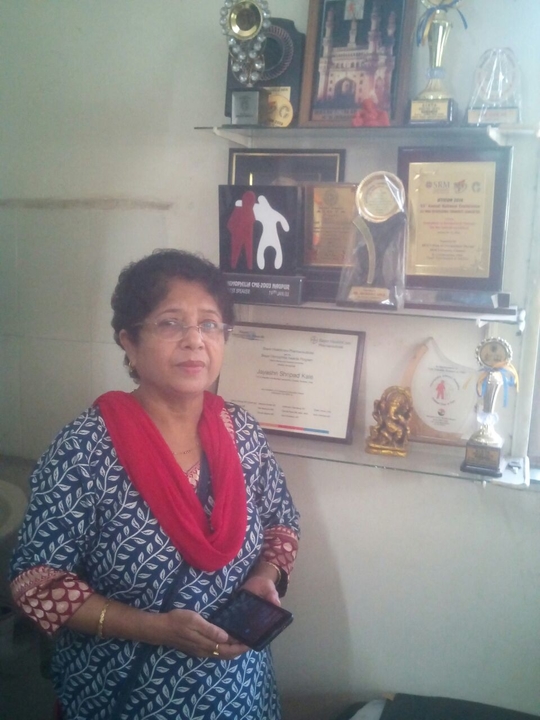 What according to you is the role of AIOTA (All India Occupational Therapy Association) in developing OT as a profession in India? Do you think enough steps have been taken by the body? 
AIOTA is a national level organization which is mostly a regulatory body that monitors the functioning and infrastructure of the colleges that offer the course in India. I don't know much about the kind of work they are doing for awareness, but they should take some measures and conduct activities such as workshops and seminars at the national level for the development of the course. 
What is the status of services provided at the private and public hospitals in the country when it comes to Occupational Therapy? 
Private hospitals do not have enough number of posts for Occupational Therapists and in BMC supported or public hospitals there is a lack of infrastructure. Even if students go out from the college to any of the public hospitals to practice, they will not get hands-on equipment to practice on. When the same students go abroad for their studies, they find it initially difficult to comprehend the kind of equipment and infrastructure that they receive there. So, we need to standardize the course both academically and at the level of infrastructure, to provide an edge to our students when they complete their course and work as professionals in the field of Occupational Therapy in India or abroad. 
With technological advancements and innovation of modern splints and adaptive devices, do you think the Occupational Therapy treatment can reach to new heights?
We are currently using modern day splints and adaptive devices for treatment. But technology comes later when it comes to Occupational Therapy. It is about the application of theory that the practitioners need to apply to individual cases according to the needs. They need to understand the problem of the patient first and apply their understanding and techniques to their treatment.
Do you think it is needed to develop awareness among the people and make them conscious psychologically so that they can accept it as part of a clinical procedure? What measures can be taken to achieve the same?
Changing patient's psychology depends completely on the referral of the doctors. If a doctor who is treating a patient with a fracture tells them to visit an OT or PT after their plaster is off, the patients will consider this as a priority. They will not neglect the consultation given by the doctor and possibly prefer to visit an OT for better treatment so that they can get back to their normal lives. Hence, the awareness about the stream is needed at the level of doctors as well. Every time a referral is made by doctors, it is always made for either  PT or OT/PT. It is never mentioned individually as OT in the referral and this is depressing.  We want to be recognized and have a unique identity, and make people recognize that we also provide exercise and physical activities to the patients which translate into functional abilities and make them get back to their normal working life.