Students and patients at KEM Hospital benefit from note exchange counters
The Seth GS Medical College and KEM Hospital, Mumbai has provided a sigh of relief to patients, staff members and medical students by opening up two currency exchange counters in the college on Tuesday. The exchange counters are taking the old Rs 500 and Rs 1000 notes from patients and students. The services are being provided exclusively for the staff, students and patients of the hospital so that they don't have to stand in long queues in front of banks.
 Talking to PaGaLGuY, a fourth year MBBS student of the college, Juhi Kedare, said that they got to know about the counters on Monday through a WhatsApp message that was circulated from the Dean's office. "We already have two banks inside our college and the exchange counters are opened by one of these banks and India Post. Quite a few friends and staff members from the college queued up in front of the counters to exchange their old notes on Tuesday," informed Juhi.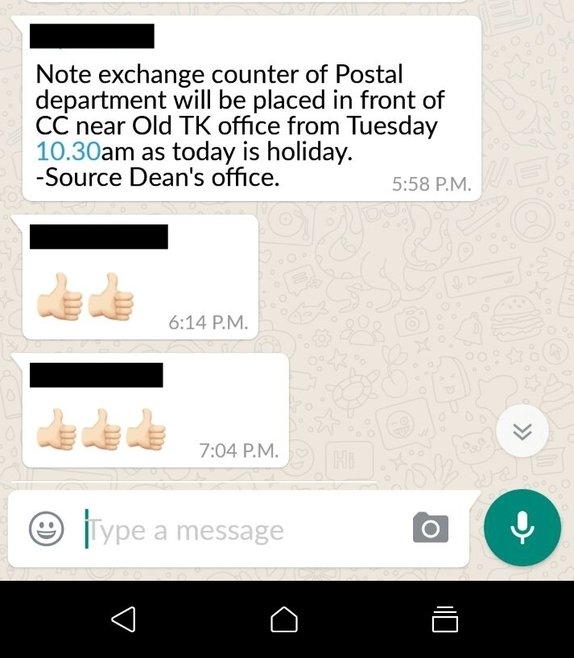 Asking about whether the students are facing a cash-crunch due to demonetisation, Juhi said that it is not effecting them much, as most of the students are on their preparatory leave for the session examination. She continued, "Most of the students and some patients' relatives are managing their food requirements through 'Dabbawalahas', who are providing food on credit. As petrol pumps are still accepting the old notes, travelling is also not a problem among the students."  
 Government hospitals in Maharashtra will accept the old currency till November 18. Seth GS Medical College and KEM Hospital, being a BMC-run hospital, receives a lot of patients from out of Mumbai, who might not have the option of online payment for financial transactions in the hospital. "Patients will be benefitted from the exchange counters, as the counters are taking the old notes from the patients who belong to different parts of the state," concluded Juhi.