The new year has added a grand achievement to the PaGaLGuY team. The Digital Media Internship Programme  for engineering students which commenced in August last year has produced its first batch of successful interns ,and we would like share this success story with our PaGaLGuY community. 
Shubham Sidhwa, the first applicant of the programme was felicitated today at our Mumbai office and was conferred the tag of a Certified Writer. He says, "In the last 12 weeks my writing has improved considerably, and I feel more confident to publish my articles on an online media platform. I am also looking forward to continuing my alliance as a part time writer with PaGaLGuY."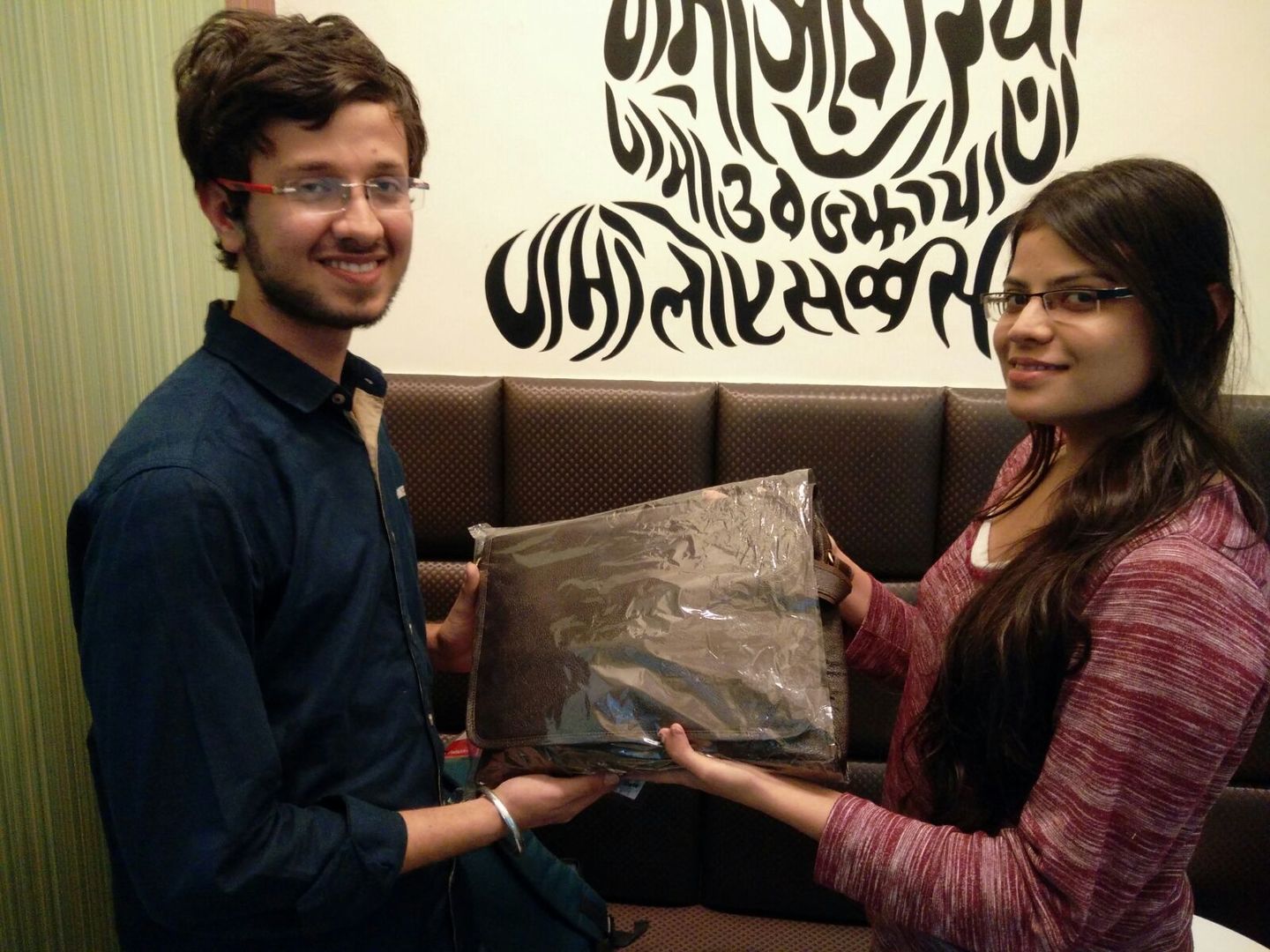 Shubham receiving his Certificate as well as other goodies from Manaal Bhombal.
The Internship Programme was started with an intention to train engineering students in writing skills and understanding online communities, blogs and websites. We started off a couple of months ago, with a modest 5 interns from engineering colleges across Mumbai, like IITB, SPCE, SPIT, VJTI, TSEC, etc, but have now expanded our intern base to students from across the country. 
Both the programmes, Internship in Creative Writing and Certification in Digital Media, have now become a national level internship programme. Our interns can now proudly call themselves published writers and spread their ideas to a million readers online. 
We are hoping that the next batch of successful interns will mean much bigger achievements for the internship Programmes. And when that happens, we shall once again share our success story with our PaGaLGuY community. 
If you also aspire to be a Certified Writer, then contact us on [email protected] or post your email address in the comments section below.