IIT Bombay's Pratham Satellite begins orbiting; to be tracked in India at ISRO
IIT Bombay's first student satellite, Pratham to be tracked in India tonight, 26 September, 2016. The estimated time of Pratham orbiting over India is between 9 pm to 11 pm. The satellite was launched at 9.12 am on Monday at the Satish Dhawan Space Centre, Sriharikota by the Indian Space Research Organisation (ISRO). It was supposed to be tracked from California at 2.15 pm IST which was, however, missed, by the team of students at California. "It is quite difficult to get a signal and track the satellite while it is still stabilising. We are however going to try and track it from India," says Hussain Mansawala, an alumni who is a part of Pratham.
​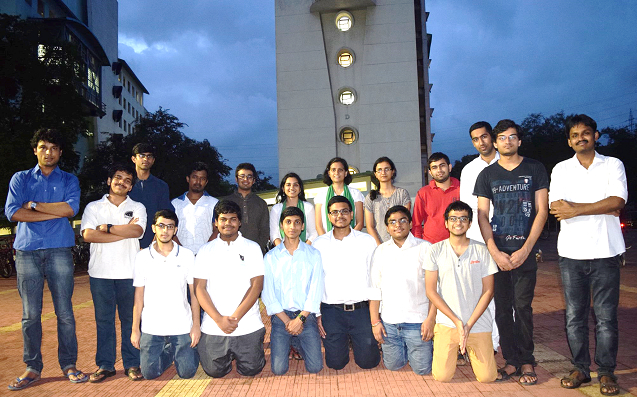 The team of Pratham at IIT Bombay. 
The journey of Pratham started in 2008, when a third-year student Saptarshi Bandyopadhyay of the Aero-space Engineering department attended a talk by Tata Institute of Fundamental Research's (TIFR) astronomer Mayank Vahia. The idea was born when, Shashank Tamaskar, who was pursuing his third year BTech in the same branch, and had finished his internship with Vahia,  shared the idea of building a satellite with Bandyopadhyay. Today both the guys are a part of the research team who were tracking Pratham's orbiting from California. 
Since 2008, students who have been inducted into the team, have undergone a rigorous selection process. This included a quiz and a presentation. Those who cleared the screening worked with members for two to three months before being formally inducted into the team. A new batch of students was inducted each year.