IIT Bombay Pratham satellite team felicitated by Maharashtra Governor
The Pratham satellite team from the Indian Institute of Technology, Bombay was commemorated today, September 28, at the Governor of Maharashtra, Chennamaneni Vidyasagar Rao's office. The team had received an invitation yesterday from the Governor's office for a facilitation ceremony for the success of Pratham. 
IIT Bombay (IITB) Director, Prof Devang Khakkar, two professors of IITB who guided the project, Prof Majumdar and Prof Arya, and 30 members of the Pratham team, attended the ceremony at Raj Bhavan this evening. It was a 20 minute ceremony held in the conference room at Raj Bhavan. The Governor greeted the Pratham team with bouquets and spoke highly of their efforts at making Pratham a success. See below image of the team in front of Raj Bhavan.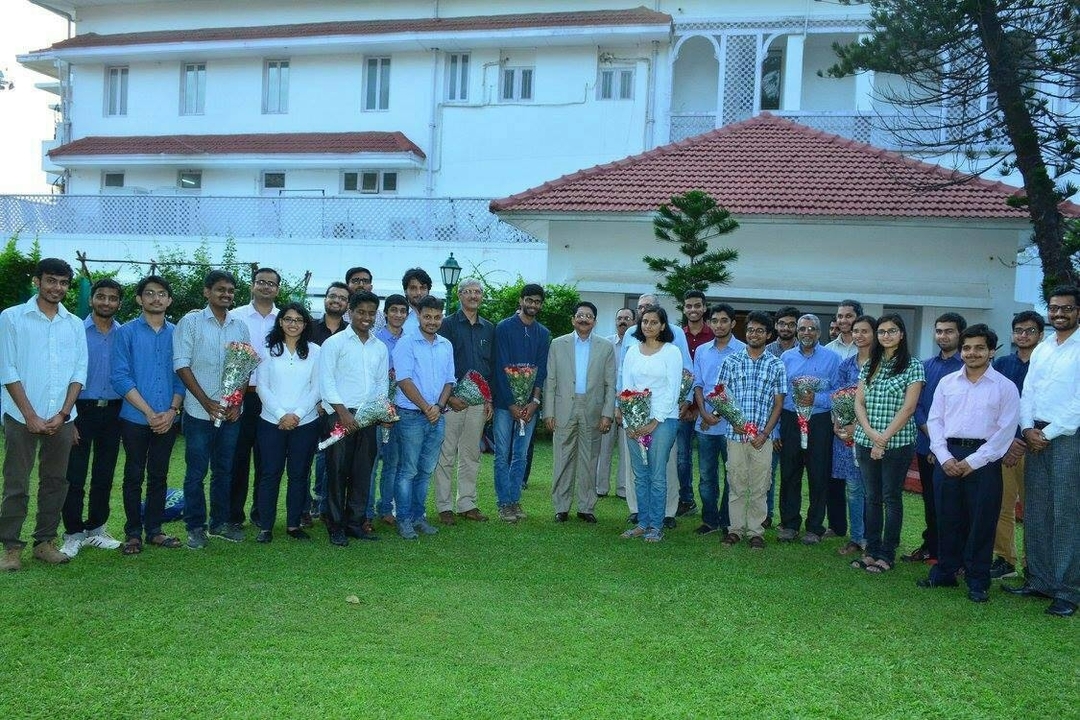 (Above) The Pratham team with the Governor of Maharashtra, Vidyasagar Rao.
​
Hussain Manasawala, member of the Pratham team, said, "The Governor called our achievement a proud moment for Maharashtra, and encouraged the IITB Director to initiate and support such satellite programmes in future as well." 
The team members were elated with the felicitation ceremony and have now returned to IITB to track signals from the satellite during its pass over India tonight at around 10pm.