GATE 2017: New centres added under 2 zones
The conducting institute for GATE 2017 has added 3 new centres, Burdwan in West Bengal and  Dibrugarh in Assam under the IIT Guwahati Zone,  and Gorakhpur in Uttar Pradesh under IIT Kanpur Zone. 
Students have 3 choices for location preference. This move has made a few aspirants apprehensive about the infrastructure in  these cities  because the exam is an online one. "Adding new cities is fine as long as the infrastructure is in proper working condition. These are small cities and the risk of having technical issues are high," says Sujoy Trideb from West Bengal.
Prof. G. Chakrapani of IIT Roorkee says, "The number of aspirants have increased over the years. Adding new centres will ease the load on major city centers. Everything will be done to ensure no issues will be faced while conducting the online exam."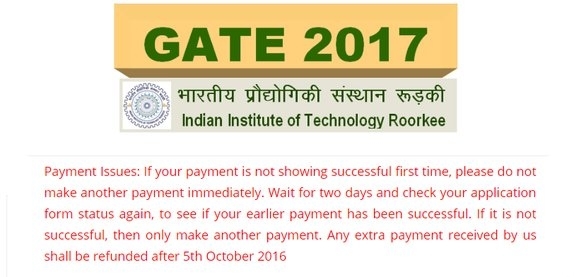 ​
The website has also issued a notice to students who may have an issue with payment while registering for GATE 2017. Students who have received a message about unsuccessful payment have been advised to wait for at least two working days to check the status of their forms. 
​