First bird fair in Kota has students enthralled
​
The first Bird Fair of Kota enthralled bird lovers and ornithologists in Kota, who closely observed the behaviour of a large number of migratory and resident birds at Kota's Ummedganj Bird Conservation Reserve.
The Kota region is known for its numerous water bodies where migratory birds from Europe, Central Asia and other countries arrive in large numbers during winter, but it was the first time that a bird fair was organised in Kota to create public awareness about wildlife and ecotourism.
The bird fair was organised jointly by the Hadauti Naturalists Society (HNS) of Kota and Mukundra Tiger Reserve authorities. Over 300 students from several school, colleges and universities participated in the bird fair and saw bird behaviour through binoculars and digital telescopes. One student, Vikas said that it was a delight to watch so many birds at a water body. Another student, Jagriti Sharma, added, "I saw many migratory bird species for the first time as such birds do not reside in the country."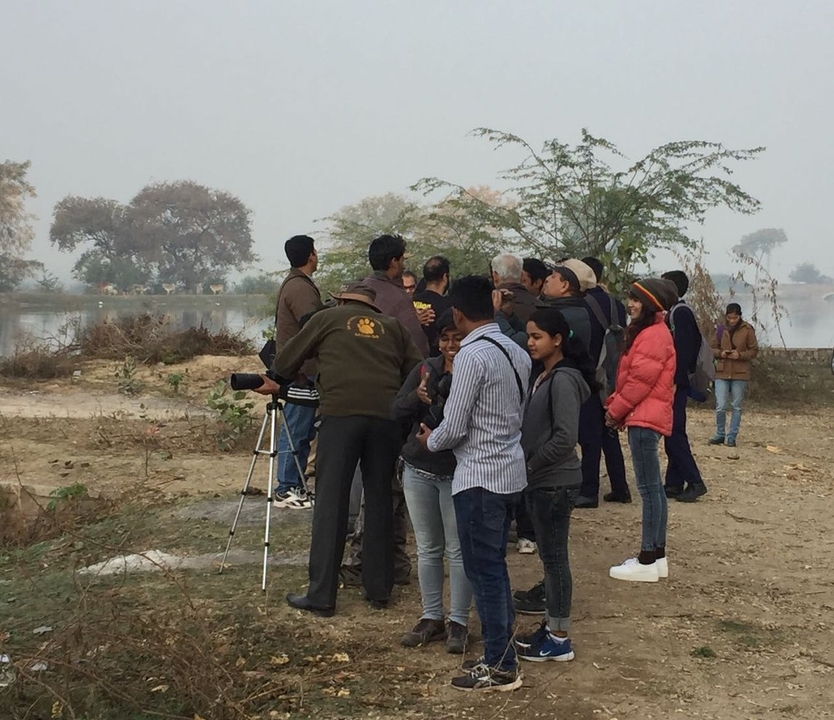 Abdul Haneef Zaidi, bird expert and Senior Vice President of Hadauti Naturalists Society, Kota, said that over 8,000 birds of a total of 200 species were seen at the bird fair which was a big success. RS Tomar, Secretary of the HNS, said that such bird fairs would bring people closer to the wildlife, thereby accomplishing the goal of environment conservation and ecotourism development.