Exit polls say Trump wins #USElections2016 ; the longest running joke has come true
​
For the last one year, social media has been lighting up with mimics of controversial campaigns by Donald Trump. Popular media channels have joked about indecisive American voters leaning towards Trump. Live tweets of the US 2016 Election last night have popularised #Americadotherightthing and #ElectionNight with most tweeters insisting on bringing Clinton to power as the 58th US President. And yet, the long running joke on new media has come true. Exit poll results of all 50 US states released a few minutes back have indicated Donald Trump as the next US President, winning by a margin of 45+ votes against Hillary Clinton.
Not just the US, but the world has been following live updates of the election night, with much more zeal than Indians following an Indo-Pak World Cup match. The close call between both major Presidential candidates has been nerve-racking. The last state of Alaska was a strong deciding vote. However, as state-wise exit polls results were released by the Associate Press indicating Trump winning majority, twitterati have flooded the #ElectionNight page with memes expressing disappointment in the American population. See tweets below; Renowned author J.K. Rowling has tweeted to her followers insisting that they vote for Clinton. 
​
​
​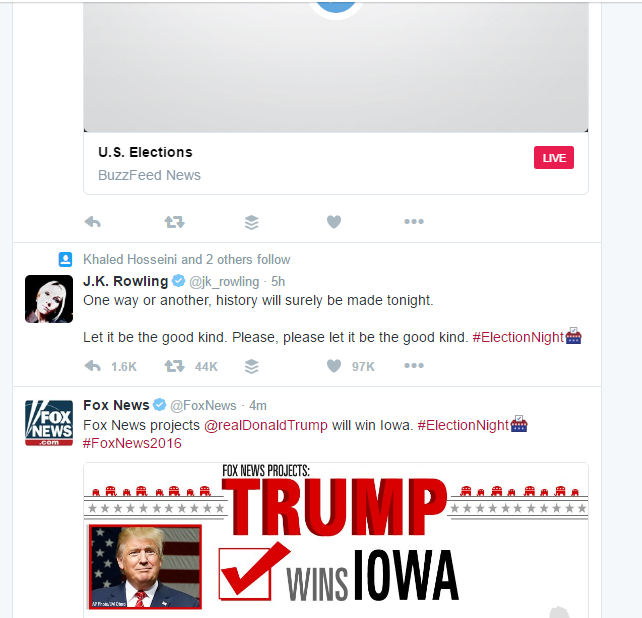 ​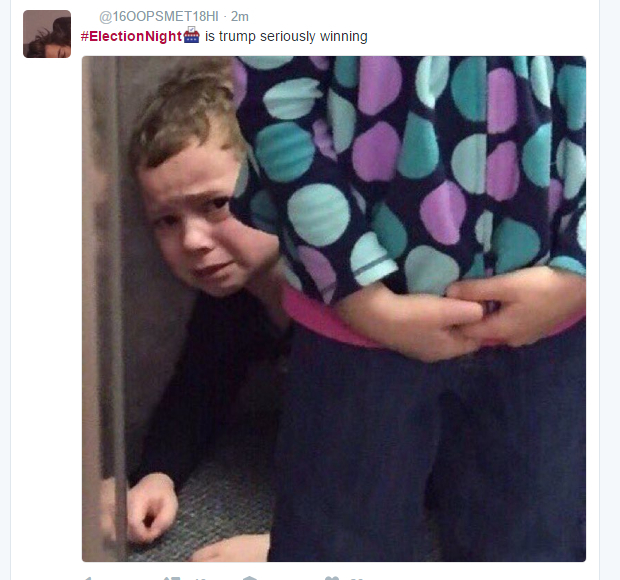 Unlike India, the US Election exit polls have high credibility attached to their predictions. All immigrant and political policies campaigned by Trump in last one year have resulted in an immediate adverse impact throughout the world in the past 12 hours. Asian markets have tanked with the BSE Sensex crashing by more than 1000 points. Chinese markets have tanked on speculations of cringed US-China relations if Trump wins the elections.

On the other hand, Indian students, despite tight immigrant policy proposals by Trump seem to be relaxed with the outcome of the polls. Students applying to US colleges in fall 2017 have decided to move ahead with their application process. To know more about how and why Indian students applying to US colleges are indifferent to the US Election 2016 results, read here.