During his visit to FLAME University, Mr. Tomio Isogai presented a Japanese perspective on 'Make in India'
Make in
India – surely we all have read and heard a lot about it, but to think that our
very own Make in India is garnering support globally would be farfetched. Nonetheless
it is not. Recently, FLAME University was graced by the visit of Mr. Tomio
Isogai who is the COO, Indian Region of Sharp Corporation, Japan and also Managing
Director of Sharp India Ltd., as well as Deputy Managing Director of Sharp
Business Systems (India) Ltd. Mr. Isogai has a career span of more than
thirty-five years at Sharp. He has spent more than twenty years out of Japan
engaging in global sales and marketing of consumer electronics, domestic
appliances, communication products, office automation devices, and solar power
generation systems that Sharp manufactures. This obviously earned him the tag
of a global citizen. He justifiably is a global minded multinational company
executive, with diversified experiences in many parts of the world,
particularly in the emerging markets. He was once a member of the Economist
Forum in Dubai, U.A.E. as Managing Director of Sharp Middle East Free Zone
Establishment.
During his
visit to FLAME University, he very interestingly conducted an interactive
session where he put forward the Japanese perspective towards Make in India. He
was completely cued in on India's development plans, and rightly so. He
displayed immense knowledge about our economy, and where it is heading. In the
course of the interactive session he praised the Make in India initiative and
said it was unquestionably the way to go. India is definitely an emerging
power, and with such initiatives, India will strengthen its position globally. He
was extremely positive on India's growth prospects. It was heartening to see a
man from a foreign land supporting an Indian initiative so vehemently, and the
extent of his knowledge on the subject left us highly impressed.
Further, he
discussed how Japan places itself in the centre of the world from a business
perspective as opposed to the rest of the world that puts the European market at
the centre. This attitude has helped them succeed.  He also stressed that HR policies are the
most important aspects to concentrate on for corporate India. He discussed that
he would like to motivate Indians to infuse the Japanese method of working into
their work ethics. Culturally, India is beyond doubt, very strong.  We Indians consider our place of work to be pious.
However, he does not think Indian's work well in teams. He suspects that each
employee here only thinks about himself and not the larger whole. Hence, according
to Mr. Isogai, Japanese team work habits blended with Indian work culture is
the key to dominance.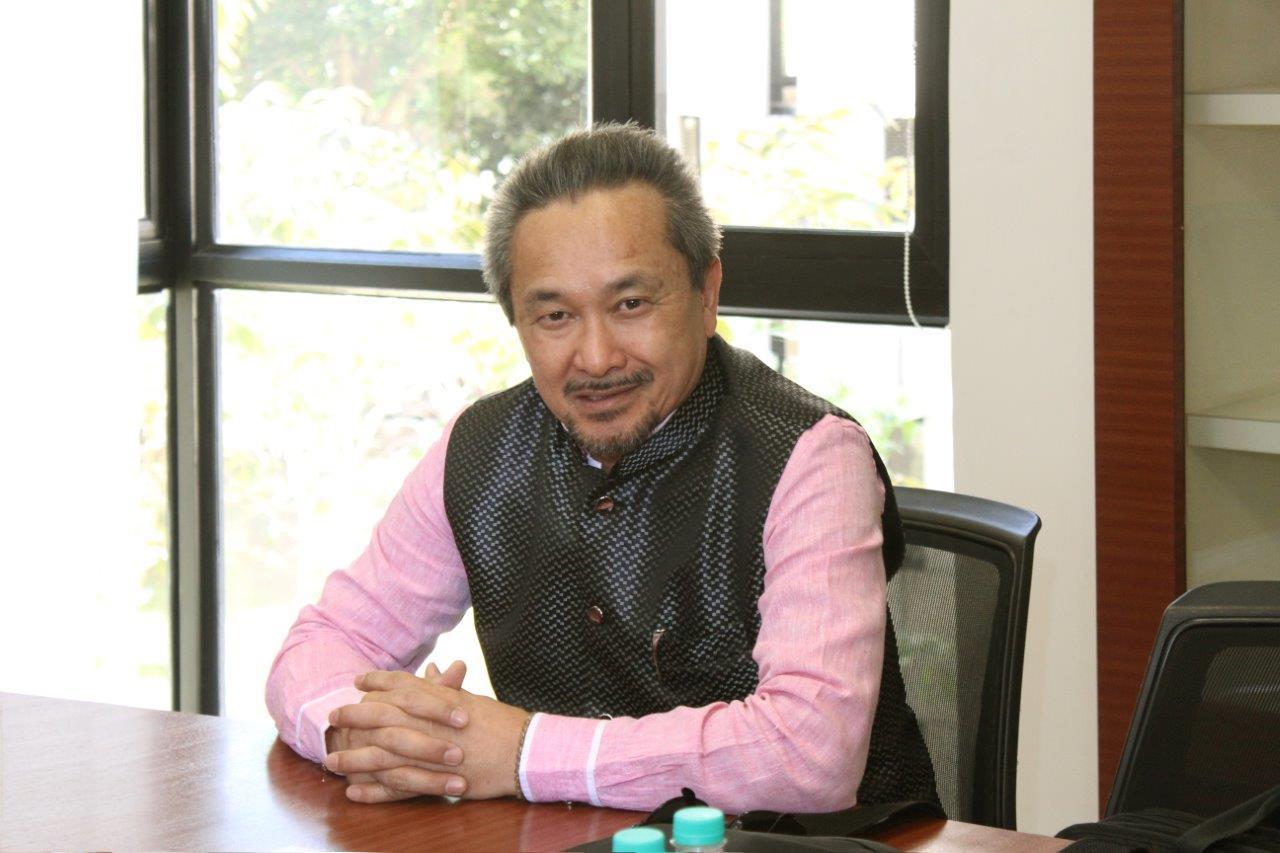 Mr. Isogai
is currently heading the Sharp's manufacturing plant based in Pune where Sharp
branded LCD-TVs and split air-conditioners are manufactured. Apart from his
official duties he is also very keen and active in making his personal contributions
to the enhancement of Indo-Japanese cultural and commercial relationships.