Dhak Bahiri: An account of the road taken by missing IITB student
Dhak Bahiri, at an elevation of about 2700 feet, is considered one of the toughest treks in the Sahyadri ranges of Karjat region. Jambhiwali, Rajmachi and Sandshi are the three villages defining the periphery of Dhak Bahiri. The road leading to the trek from Jambhiwali is covered with thick dense forests on both sides. Sighting the extremely difficult route, local villagers and frequent trekkers not only advise to not go trekking alone, but also to seek professional assistance. A temple of Lord Bhairav is located inside the cave at the Dhak fort. Far from the hustle-bustle of a city, a spiritual atmosphere can be felt at Dhak Bahiri, amidst adventure of the trek.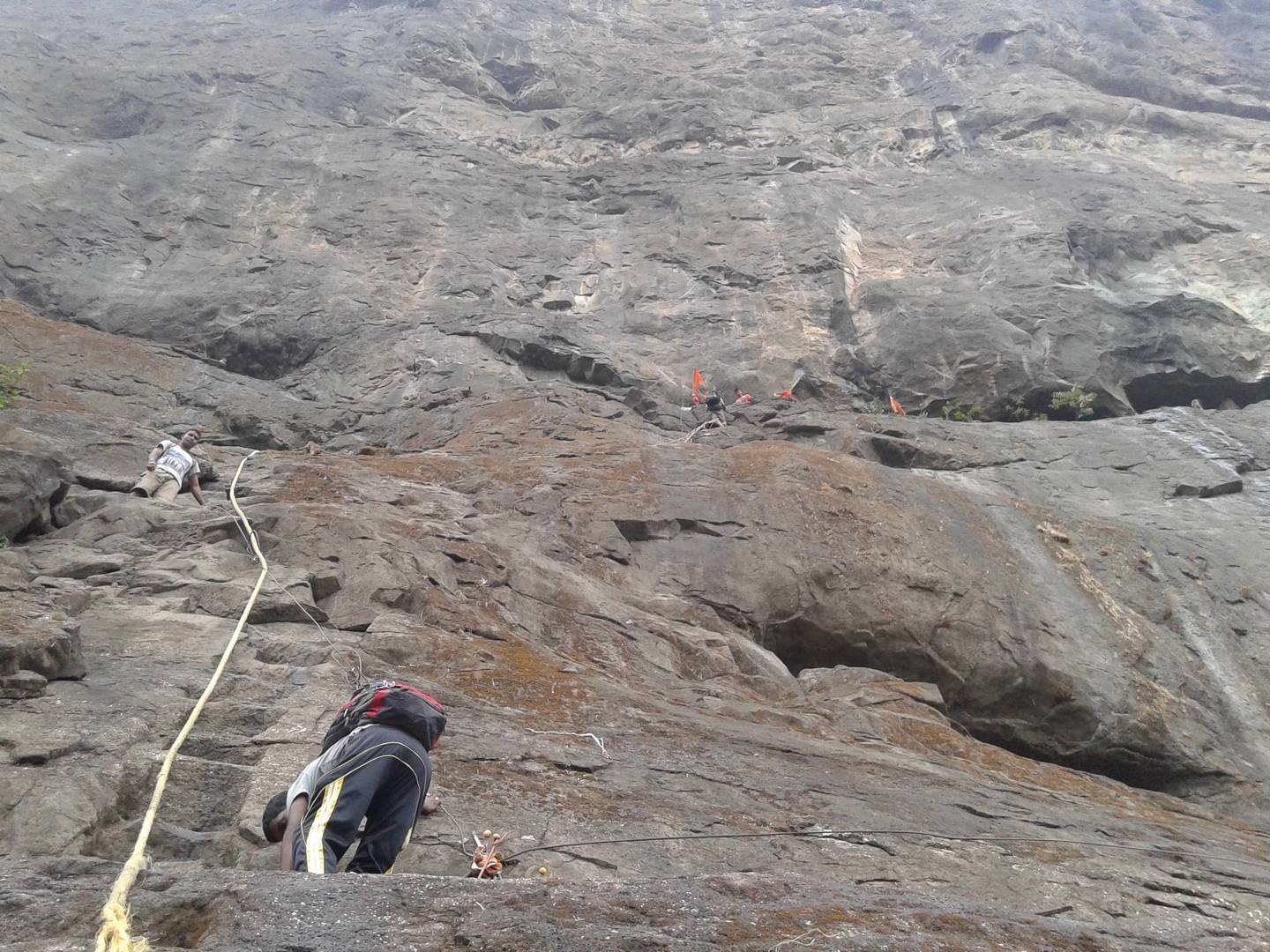 The terrain is made up of Basaltic rock, which form caves due to the weathering process. Dhak Bahiri has a 75 degree steep gradient where adventure seekers experience the thrill of technical rock climbing to reach the caves. Even experienced trekkers need to carry their safety gear and harness to complete the trek successfully.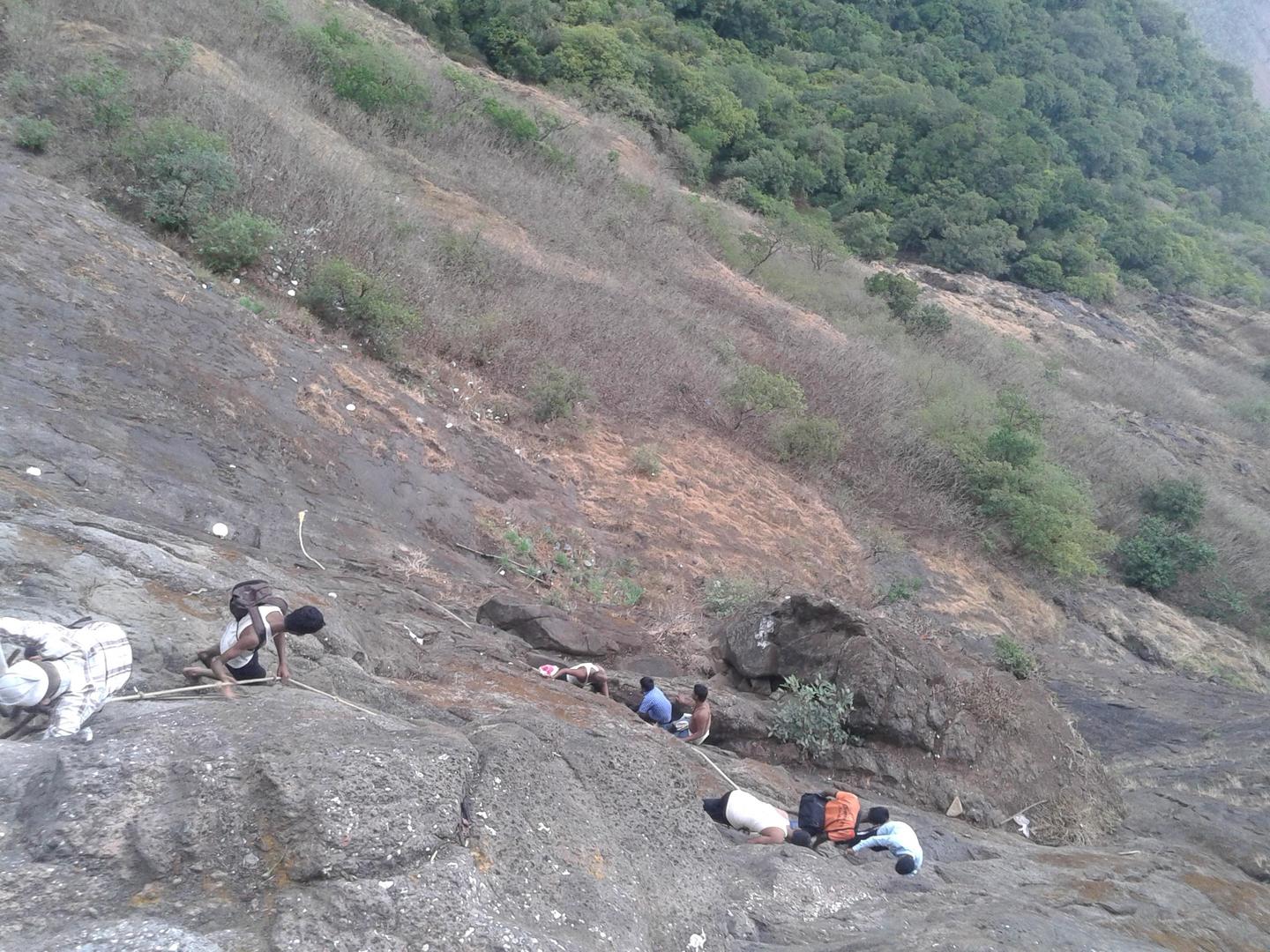 It takes around 3 to 4 hours for an experienced trekker to reach Dhak Bahiri fort from the foothills. The path leading to the caves from the fort is surrounded by wild bushes. besides, the route is so confusing that there is a high possibility of the trekker losing his way. Hence, it is advised to take a local villager for the trek because of his good knowledge of the terrains.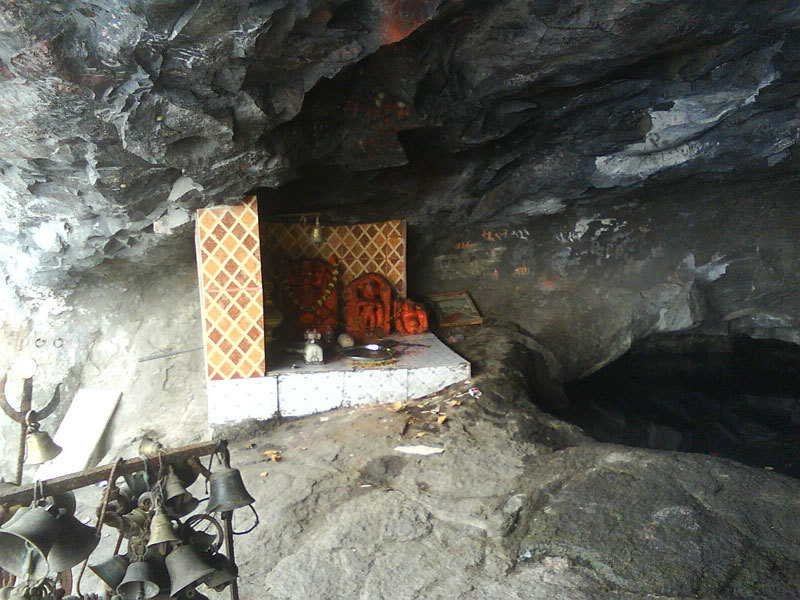 The cave is considered sacred by the villagers as they believe that the Lord Bahiri resides there. The cave walls reflect a fair picture of how old and natural the formations are. Standing at the cave opening, one can see the scenic beauty of water cisterns as cool breeze blows across the face. The view of twin forts of Rajmachi, Shrivardhan and Manranjan from the top is a visual treat. The trek at Dhak Bahiri has the reputation to exhaust even the experienced trekkers. To help trekkers and devotees suffice their hunger, cooking vessels are kept in the cave which can be used by them and should be kept back in the cave after using. There is a popular belief among the villagers that if one tries to steal the vessels, s/he perishes.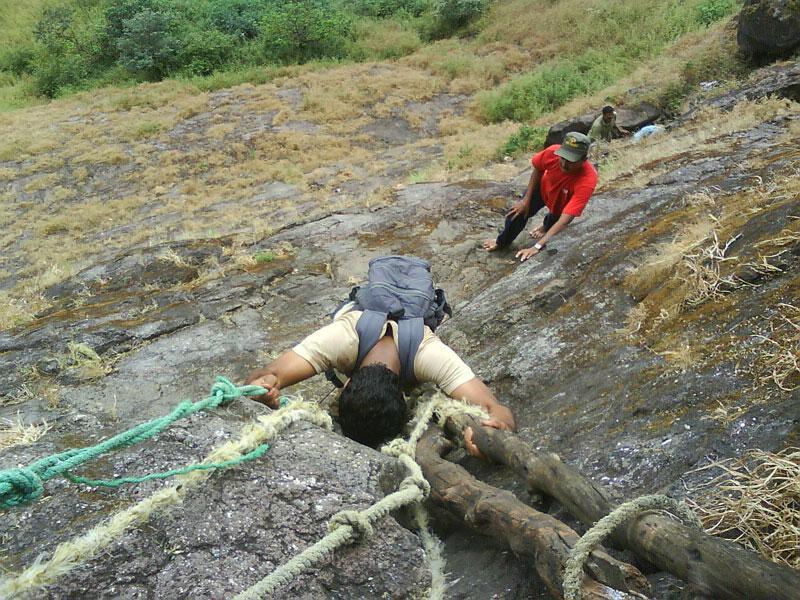 One should start his return journey from Dhak Bahiri in broad daylight. Even local villagers who are well-versed with the terrain don't prefer to descend alone in the dark. Recent accident of B.Srinivas, a PhD student at IIT-B, who went missing in October 2015 during the Dhak Bahiri trek, has raised an alarm among the trekkers. It is believed that the missing student chose to explore the place alone. This unfortunate incident has urged the trekkers at Dhak Bahiri to be more cautious while travelling alone.